Cofounder of Microsoft, Bill Gates, is one of the world's richest people having amassed a fortune of 113.7 billion across the entirety of his prosperous career. The business mogul is an avid car collector, but how many does he own?
It is thought that Bill Gates has six cars. He spends his multi-billion dollar fortune on his collection of Porsches and other expensive high-end cars, and with his fortune, he could afford any car he wants. In 2020, he added to his Porsche collection after purchasing a Porsche Taycan.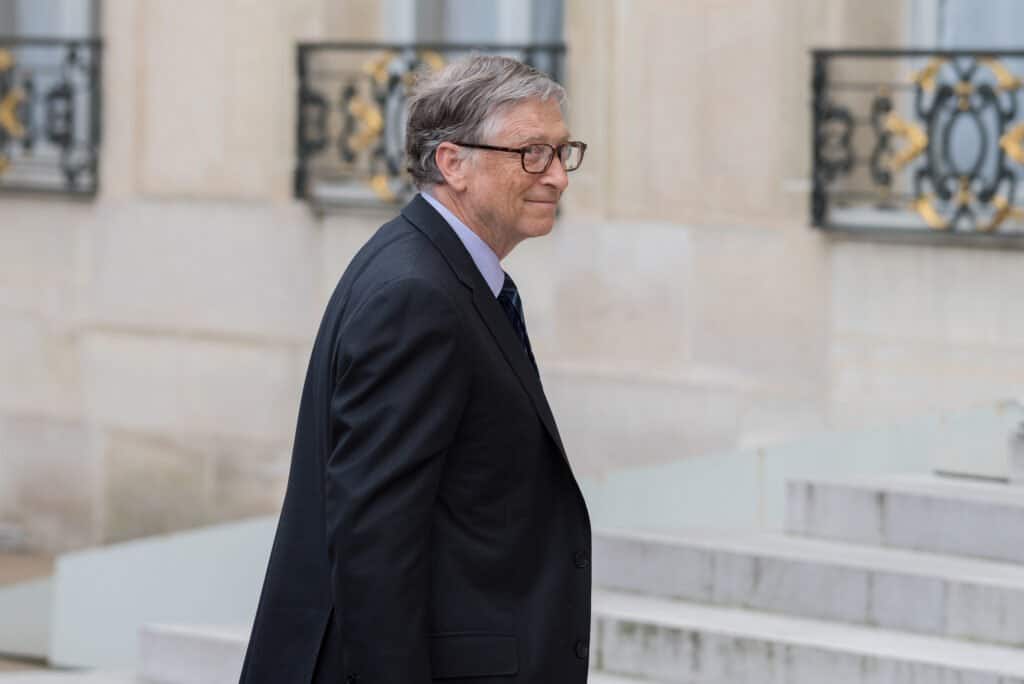 Want to know more about the cars Gates has got his hands on? Read more below on this.
Porsche Collection
Gates has had a good collection of Porsches, including the rare Porsche 959, the 911 and the 911 Turbo.
Porsche 911
First released in 1963, the Porsche 911 was characterized by its powerful components and comfortable interior.
Since then, the 911 has evolved and is now characterized by its spectacular fly line and high tech components. Featuring a twin turbo six cylinder engine and high precision transmission, the Porsche 911 offers a smooth drive. With the interior layout closely mimicking that of a sports car, the 911 has been built with its user's comfort in mind containing black leather seating.
It has been reported that Bill Gates sold this car and purchased a Porsche Taycan in early 2020.
Porsche 930 (911 Turbo)
Manufactured between the mid 1970s and late 1980s, the Porsche 930 is one of the company's best releases. It was released very rapidly around Germany at the time of its original release. Almost 3,000 cars in this range were produced.
This generation of Porsche was the product of heavy experimentation with turbos, and in the end, it required various alterations to be made to the car's suspension and the body. Upon its arrival in the US, the car sparked conflict as it caused much pollution which shocked people.
Porsche 959
Gates owns one of the rare 959s. Just 337 cars were built before production ceased, and it's thought that Gates fought to have the car imported into America (obviously he won that argument!). According to Business Insider, the 959 sports car is one of the best in his collection and it has a hefty price tag attached to it as well, with one 959 reported to have sold for $2 million in 2017.
Mercedes Collection
Gates has two Mercedes' in his garage, an S Class and a 500SL, both of which are luxury, high end cars.
Mercedes S Class
Another car in his collection is the Mercedes S Class, a very luxurious high end car with a snug interior. Equipped with the latest tech and a dome shaped roofline, it's clear Gates likes driving in style. He's a suave guy, but you'd expect nothing less from the man behind Microsoft.
Mercedes 500SL
This sports car was first manufactured by Mercedes in 1954 and continues to be produced over five decades later. Its interior features cool features such as ambient lighting and leather seats, while its exterior embodies the true look and feel of a sports car.
Other Cars
To complete the collection, Gates owns a BMW 7 series and a Tesla.
BMW 7 Series
The BMW 7 Series is worth between $86k and $158k. Featuring high tech gadgets and a comfortable interior with lively and responsive driving dynamics, the BMW 7 Series offers a unique driving experience so you can sit back, relax and pay attention to the road.
Tesla Model X
According to Tesla, the model X "has the most storage room of any SUV in its class," and has comfortable seating for up to seven adults. It's described as the fastest SUV, offering "the quickest acceleration of any SUV on the road—from zero to 60 mph in 2.6 seconds."