While Robert Pattinson achieved worldwide fame from his portrayal of Edward Cullen in Twilight, he had established himself years before with notable roles such as Cedric Diggory in Harry Potter and the Goblet of Fire.
Many fans wonder, given the massive $25 million paycheck he received to star in the final films of the Twilight franchise, how much Robert Pattison earned for his Harry Potter role. While there is no definite answer as to how much he was paid, he does credit the film with fueling his desire to act.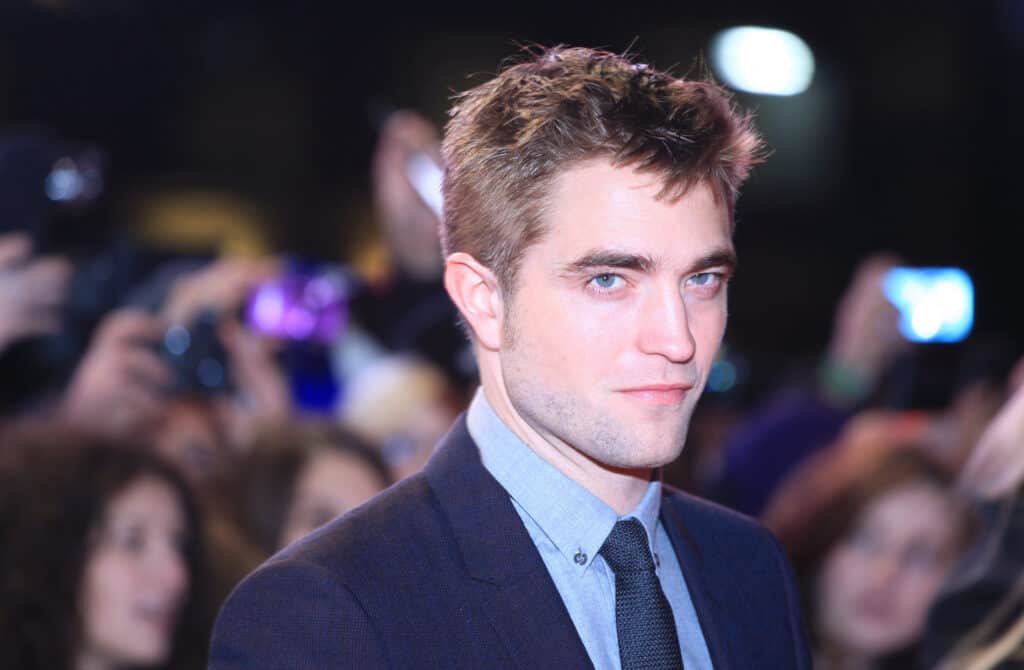 Pattinson has said of the experience, "I remember going to Tokyo for the first time and sitting in my room, looking out over the city and being like, 'How has this happened?' It was really special and I really like that movie … I wouldn't be acting if it wasn't for that."
From London to Hollywood
Robert Pattinson was born May 13, 1986, in London, England.
Growing up he was a shy child, but Pattinson has said he knew he wanted to be a performer from a young age. Initially, he planned on entering the industry as a musician, like his sister Lizzy.
His father ultimately persuaded him to try his hand at acting, and through his encouragement he ended up attending the Barnes Theatre Club, a reputable program at Harrodian School in London.
"He had nagged me about attending," Pattinson later said of his father's insistence. "At one point he said he would pay me."
While attending Harrodian as a teenager, he took on roles in plays and began to get comfortable on the stage.
His performances garnered some attention and in 2003, when he was 17, he made the shift from plays to television and he accepted a role in the TV film Ring of the Nibelungs and later took on an uncredited role in Vanity Fair.
As Pattinson wrapped up these projects, he met with Mike Newell, who would go on to direct 2005's Harry Potter and the Goblet of Fire. Through this meeting he was able to audition and snag the role of Cedric Diggory.
Acting in Harry Potter changed his life and career at a rapid pace. His performance was well-received and spawned a massive teen following.
While Pattinson enjoyed the burst of fame he received after the role, he ultimately wanted to do more indie films that allowed him to explore unique and nuanced characters.
He went on to play a war veteran in The Haunted Airman, a student with an illicit crush in The Bad Mother's Handbook and he reprised his role as Cedric Diggory for a small cameo in Harry Potter and the Order of the Phoenix.
Shortly thereafter, he was let go from a play in London and found himself crashing at his agent's place in Los Angeles, looking for work.
It wasn't long after that that he took on the role of Edward Cullen in the Twilight series which catapulted him into an international heartthrob overnight.
His audition for the role of Edward Cullen impressed both the movie's director, Catherine Hardwicke, and his future co-star, Kristen Stewart.
"Everybody came in doing something empty and shallow and thoughtless," Stewart later explained to GQ. "But Rob understood that it wasn't a frivolous role."
Amidst filming the subsequent films in the Twilight franchise, Pattinson also starred in Remember Me, Water for Elephants, Cosmopolis and The Lost City of Z.
In 2019, it was announced that he had been cast as Batman in the upcoming film.
Speaking of his pursuit of interesting roles, Pattinson explained, "There's nothing better for actors than getting the jobs you want. Nothing better. Especially when they're difficult to get."
Movie Earnings
Pattinson earned an unspecified amount for his role in Harry Potter, but it seems that the most valuable aspect of the role was the motivation it gave him to continue pursuing acting as a career.
For the first installment of the Twilight series, Pattinson was paid $2 million for his role, a high amount for a relatively unknown actor.
As the film broke records after its release, Pattinson was able to command a much higher paycheck and for the double-feature Breaking Dawn installment, he was paid $25 million for the role, plus a 7.5% boost for gross revenue – around $41 million total.
While he may not have been paid a high wage for his role in Harry Potter, it catapulted him into stardom and allowed him to command the kind of paychecks worthy of an A-list actor.