The Greatest Showman showcased Zac Efron's singing talents that haven't really been on display since his high school musical days. It must have cost a pretty penny for him to sing, dance, and act once again on screen.
It is unknown how much money Zac Efron made from The Greatest Showman. The film had a budget of $84 million and it made a gross profit of $435 million at the box office. Efron's check could have varied a lot depending on whether he had a back-end sales deal or not. The film wasn't Efron's first box office hit either.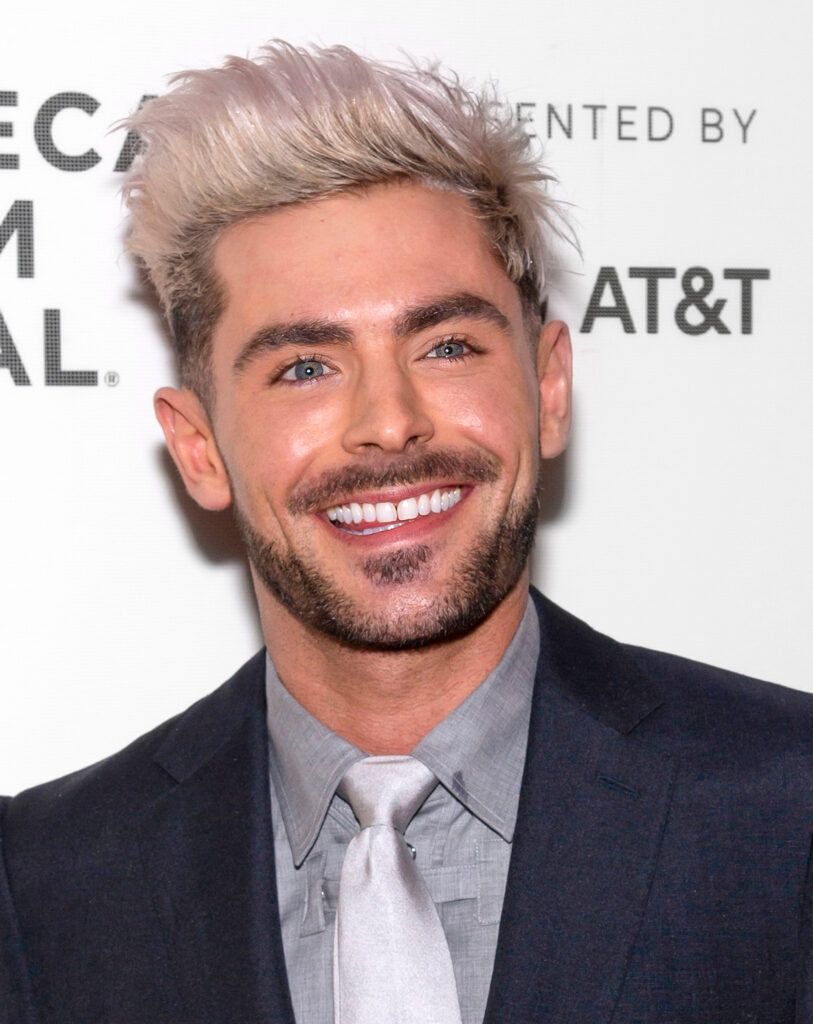 You can read more below about Zac Efron's role in The Greatest Showman, what characters in The Greatest Showman were based on real people, and what Zac Efron's paycheck has been for other films.
Zac Efron in The Greatest Showman
In the 2017 film, The Greatest Showman, Zac Efron stars alongside Hugh Jackman. Jackman is the main character P.T. Barnum who was actually a real-life American showman.
Barnum was the founder of the Barnum & Bailey Circus, which was later known as Ringling Bros. Circus. This circus was touring from 1871 when Barnum founded it all the way to 2017.
Barnum also owned the Barnum's American Museum which was in operation from 1841 to 1868. It was a massive building located at the corner of Broadway, Park Row, and Anne Street in Manhattan.
However, it caught on fire in 1865 and Barnum had to move the building to a different location, which also caught on fire in 1868. It is speculated that anti-unionists did this as retaliation to Barnum's pro-unionist stance.
Either way, it led to Barnum entering the circus business instead and taking his sideshows on the road.
In the film based on P.T. Barnum's life, Zac Efron plays Phillip Carlyle. Carlyle is a young playwright and Barnum's protege.
In real life, Phillip Carlyle did not exist nor did his love interest from the film, Anne Wheeler who was played by Zendaya. Their entire story was made up for The Greatest Showman movie.
You can watch the below video of Zac Efron, Hugh Jackman, and Zendaya all on The Late Late Show With James Corden where they participate in his fake broadway show 'Crosswalk the Musical on Broadway.'
Real-Life Characters from The Greatest Showman
As mentioned above, P.T. Barnum was actually a man who existed in real life. He was born in Connecticut in 1810.
His wife, Charity Hallett, was also a real-life person although it is unclear whether they were actually childhood sweethearts. However, they did get married when Barnum was only 19-years-old.
As for their children, they actually had four, not two. The two shown in the film, Caroline and Helen, were actually Barnum's two eldest daughters, but he also had Frances and Pauline.
Other people who actually existed and acted at P.T. Barnum's American Museum were the Swedish singer Jenny Lind. Although there was never any known chemistry between her and Barnum.
Tom Thumb was born in 1838 and was a distant cousin of P.T. Barnum's. He actually joined the show when he was only four-years-old.
The real-life Lettie Lutz aka the Bearded Lady was a woman named Annie Jones who was from Virginia. She was never an act at Barnum's American Museum because she was born in 1965; she joined Barnum's Circus.
Prince Constantine who was really named George Costentenus existed in real-life and so did Fedor Jeftichew.
Zac Efron's Known Paychecks
While we don't know how much Zac Efron made for The Greatest Showman, his paycheck for other roles has been reported. For example, it was reported that Efron made only $100,000 for his role in Hairspray.
Of course, it premiered when Efron had just finished one of the three Disney movies High School Musical and not many people knew who he was. By the time HSM 3 came out, Efron was making between $3 to $4 million for the film.
For the 2009 film 17 Again, Efron earned a paycheck of $1 million. That is about all that is known on how much the star has made per film.
Zac Efron has made a decent living though considering that his net worth is a reported $25 million.