Hunger Games star Jennifer Lawrence is known for her down to earth personality and incredible acting chops. Still, one thing that isn't down to earth is her salary – the Hollywood superstar was one of the industry's highest-paid actresses.
Jennifer Lawrence makes around $15 million in base pay for her films, although this number fluctuates. Additionally, the actor makes even more in endorsements and other ventures, with a net worth of approximately $130 million.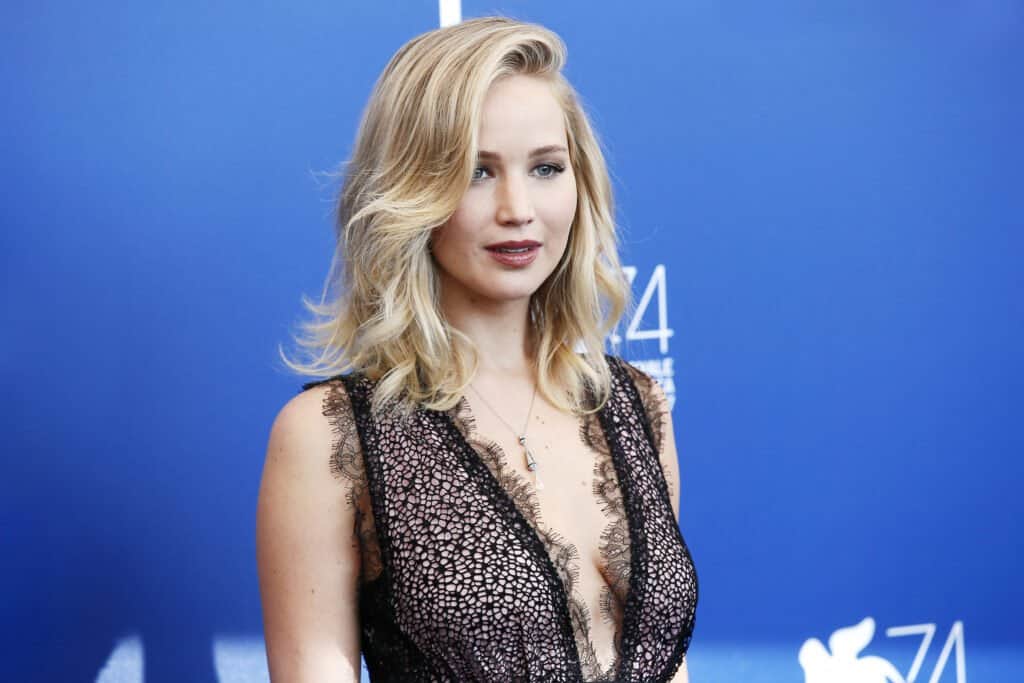 Still, the A-lister is not all about the money, as she has proven to be an incredibly talented actress and a generous philanthropist.
Notable Roles and Salary
Jennifer Lawrence made a household name for herself as the star of the dystopian teen series, "The Hunger Games," playing the haunted Katniss Everdeen as she fights to stay alive in the brutal fight to the death known as the Hunger Games. She won a Critics' Choice Movie Award for Best Actress in an Action Movie in 2013 for her role.
Her salary for the first installment in the trilogy was just $500,000.
However, she earned a whopping $10 million for the sequel "The Hunger Games: Catching Fire." For the two final installments, "The Hunger Games: Mockingjay – Part One" and "The Hunger Games: Mockingjay – Part Two," she earned around $30-$40 million, including bonuses.
After a few small television parts, Jennifer Lawrence made her debut in the 2010 film "Winter's Bone," where she played the troubled young Ree. She earned $3,000 per week for the role.
Jennifer Lawrence starred alongside "Guardians of the Galaxy" actor Chris Pratt in the 2016 movie "Passengers," which was nominated for an Oscar in production design. She earned $8 million more than her male costar, a total of $20 million for the role, which is uncommon in the industry.
Jennifer Lawrence was the highest-paid actress for two years in a row, topping the 2016 Forbes list and ranking at number 49 of the total highest-paid celebrities that year. She earned $46 million.
For comparison, the highest paid celebrity (non-acting) of 2016 was Taylor Swift, with the sum of $170 million.
Although Jennifer Lawrence does earn quite a bit, she was quick to call out the double-standard in Hollywood in an essay titled, "Why Do I Make Less Than My Male Co‑Stars?"
The essay, was published in Lena Dunham's newsletter, Lenny, following a 2015 Sony leak that exposed the wages of some of the most famous actors and actresses in the industry. Jennifer Lawrence used the article as an opportunity to question why the actresses were being paid less than their male counterparts.
Awards and Accomplishments
Jennifer Lawrence earned her wealth through her acting prowess, starring in both major blockbuster roles and more eclectic indie films. She is an accomplished actress that has won a number of esteemed awards in the industry for her work.
Notably, Jennifer Lawrence won an Academy Award, or Oscar, for Best Actress for her role as the mysterious and mentally-ill dancer, Tiffany, in the film "Silver Linings Playbook". She was nominated three additional times for her roles in "Winter's Bone", "American Hustle", and "Joy".
She has also won four Critic's Choice Movie Awards, in particular Best Actress in a Comedy for "Silver Linings Playbook" and Best Actress in an Action Movie for "The Hunger Games".
Jennifer Lawrence is one of a few actresses who are also Guiness World Record holders; she held the 2016 world record for Highest-Grossing Action Heroine for her role as Katniss Everdeen in "The Hunger Games".
The Jennifer Lawrence Foundation
Although Jennifer Lawrence may make millions for taking on her famous roles, she also gives back to the community.
She actually founded her own charitable organization called The Jennifer Lawrence Foundation. According to its website homepage, "the foundation leverages independent philanthropy initiatives, community events and popular culture memorabilia donations and auctions to positively impact the lives of young people, artists and the organizations that serve them."
The foundation supports a variety of charitable causes, including the Make a Wish Foundation, Kids Cancer Alliance, and the Boys and Girls Club of America.
Clearly, Jennifer Lawrence is in it for more than just the money. Her foundation helps a countless number of youth achieve their dreams and aspirations.
Jennifer Lawrence is well-compensated for her work, and she's done a lot of good with the money that she's made. Either way, she's starred in many unforgettable roles and is a talented actress.