Taking a quick peruse of a list of the top billionaires and you'll notice that one specific anomaly stands out from the rest of the pack. Amidst businessmen and media tycoons multiple decades his senior, Zuckerberg is the youngest billionaire to breach the top 10 wealthiest people in the world.
Mark Zuckerberg makes between 6 and 12 million dollars per day, which results in an estimated yearly earning of more than 3 billion dollars. Much of this wealth is tied to the success of Facebook in stock values.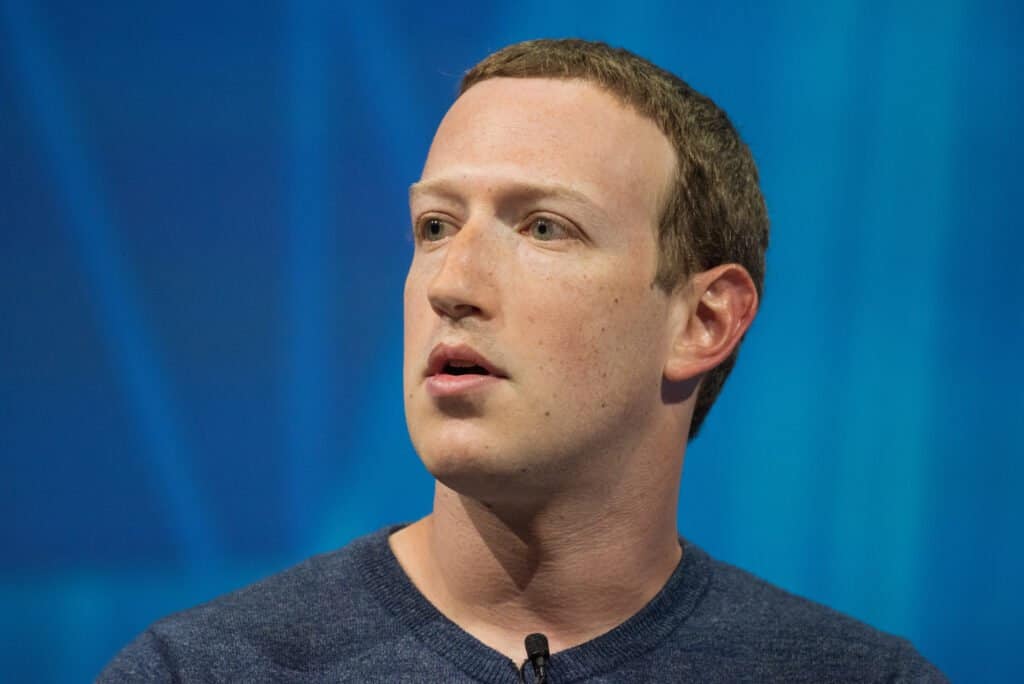 You may or may not know that Mark Zuckerberg is actually part of a special club when it comes to the salary that he receives from his position as CEO of Facebook. Although he has an astronomical net worth thanks to the Facebook stocks he retains ownership of, he is actually only paid $1 a year on Facebook's official salary!
The Coveted $1 Club
In 2013, it was announced that Zuckerberg was in fact Facebook's lowest-paid employee at a miserable $1 per year. A little bit misleading, of course, since the Facebook CEO was already a multi-millionaire with billions in stock options available to him from the wild success of Facebook.
Zuckerberg isn't the only ultra-successful business magnate that's flaunting his net worth and company value with the infamous $1 paycheck, this is actually a club that quite a few other of his fellow billionaires have been a part of for some time now.
Other famous people in the tech industry that have joined the club along with him are names like Steve Jobs, the driving force behind the marketing and branding genius of Apple. He was already enjoying the luxury of the $1 club long before Zuckerberg, all the way back in 1998.
The founders of fellow internet behemoth Google, Larry Page, and Sergey Brin, are also members of the $1 club. Even those who exist outside of the computer and internet space, such as Elon Musk, have joined in.
Of course, as previously mentioned, this doesn't mean that any of these people are living in poverty or having to count change at the gas station, it just means that they make most of their money in the form of stock options or special bonuses.
Zuckerberg for example often receives a multitude of bonuses from his company Facebook, including Facebook covering many of his costs and expenditures from traveling and the usage of company property such as private jets.
Interestingly, the purpose of being a "dollar-a-year" man wasn't the brainchild of those wishing to flaunt status or extreme wealth, the main function was to establish a legal relationship between industry leaders and the government during wartime, specifically the first and second World War. The trendsetter for this was Gifford Pinchot, an American forester in the employ of Theodore Roosevelt.
The Zuckerberg Facebook Symbiosis
Due to much of his net worth being tied up in his stock value with Facebook, whatever benefits Facebook also benefits Zuckerberg. This is visible in his "earnings" per year being in the billions, matching up with the way that Facebook's stock value continues to rise.
One of the times that this was most visible was when Facebook was under the interrogation light from multiple government inquisitions, which saw both the stock value of Facebook and the unfortunate Zuckerberg's own net worth plummet dramatically over a short period of time.
Not a couple of billion either, a rather dramatic 20 billion dollars was how hard his net worth would be hit by the rough seas that Facebook had found itself on. Even though it was a rough 2018 for the young billionaire and his company, it wouldn't last forever.
Facebook successfully managed to roll with the punches that were being thrown its way, and after making a steady recovery it was ushered into 2020 with a CEO who eventually found himself joining a very short list of centibillionaires.
Zuckerberg's Opinion on his Billionaire Status
Even Zuckerberg seems to think that being a multi-billionaire is something of an unnecessary luxury, describing the sheer vastness of wealth that can be accrued by a single person as "unreasonable."
Apparently, Zuckerberg practices what he preaches, as he has pledged to give away the shares that make him a billionaire to a foundation established by himself and his wife, dedicated to some philanthropic efforts.