In more than a decade on YouTube, PewDiePie has become one of the greatest success stories of the social media age.
PewDiePie has not publicly stated how much money he makes but confirmed that he had a net worth of more than $20 million in March 2019. He made an estimated $15.5 million in 2018, which equates to approximately $42,500 per day.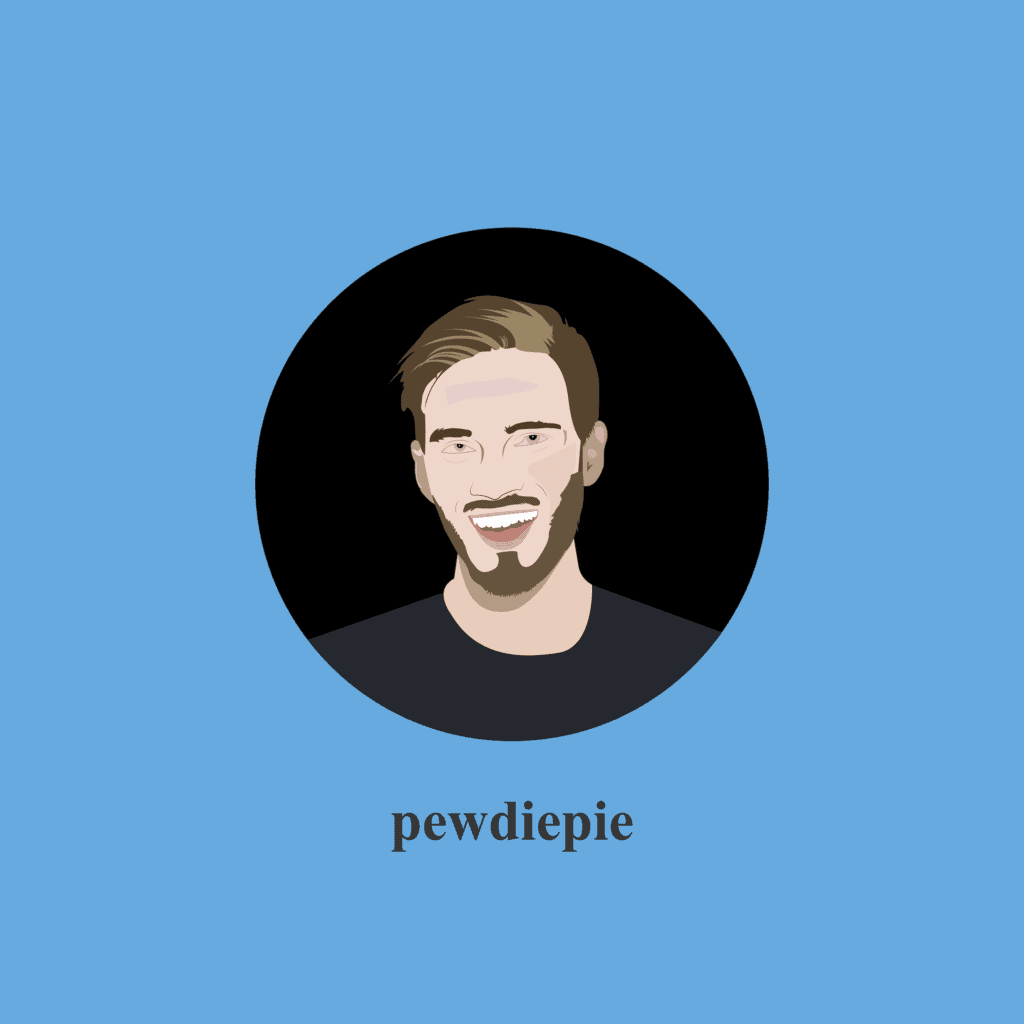 For more on PewDiePie and his online success, read on.
Felix Kjellberg
Felix Arvid Ulf Kjellberg was born in Gothenburg, Sweden on October 24, 1989. His father, Ulf Christian Kjellberg, was a corporate executive while his mother, Lotta Kristine Johanna Hellstrand was an award-winning chief information officer. Kjellberg also has an older sister, Fanny.
He discovered video gaming as a child, frequently drawing game characters such as Sonic the Hedgehog and Mario. He owned a Super Nintendo Entertainment System and sometimes skipped high school classes to play games at a local Internet cafe.
Kjellberg enrolled at Chalmers University of Technology in his hometown of Gothenburg, studying industrial economics and technology management. He left the university in 2011 due to a lack of interest in his course, not to focus on YouTube as some have speculated.
He had an interest in graphic design, entering Photoshop contests, and almost gaining an apprenticeship at an advertising agency. He sold prints of his work on Photoshop in order to buy a computer to focus on his social media career.
PewDiePie
Kjellberg registered his YouTube account, "PewDiePie" on April 29, 2010. His earliest videos were generally Let's Play videos, where he commentated over footage of him playing videogames.
The channel gained its first notoriety for videos of horror games but Kjellberg gradually expanded into other games. His style represented a shift in computer gaming videos online, foregoing traditional discussion of the game's technical aspects in favor of a more conversational tone with the audience.
As his online popularity grew, Kjellberg began expanding his work into other areas such as vlogs and comedy shorts. He initially edited all his own videos but eventually hired a professional editor to help reduce his workload.
Kjellberg's work ethic and determination were traits that helped his following grow exponentially but also led to concerns about becoming burned out. He has uploaded more than 4000 videos to YouTube since launching his channel.
PewDiePie has, at various times, been the most followed account on the entirety of YouTube. He has gained more than 100 million subscribers to his channel, making him the most followed individual on numerous occasions.
Success and Controversy
Kjellberg has not outright stated the amount that he has made from his YouTube career but by examining some of his statements and what we know about YouTube economics, we can at least estimate.
Forbes has named PewDiePie the highest-paid YouTube star on a number of occasions. In the mid-2010s, given his huge following, Kjellberg had sponsorship deals with a number of major companies.
These sponsorship deals were compromised in February 2017, when he was accused of anti-Semitic content in his videos. This criticism reflected negatively on his sponsors; LG, after a request from PewDiePie's staff, had given him a free OLED TV as part of a sponsorship arrangement.
When representatives were asked about the controversy surrounding the YouTube star, they stated that they had been unaware of any controversy.
In 2019, he took a break from YouTube and moved to DLive, a newer video sharing site that promised better financial incentives for content creators.
In response, YouTube offered him an exclusive streaming deal in 2020. The cash incentives for signing an exclusive deal with YouTube were not made public but, given PewDiePie's status as one of the leading names on the site, it was likely a highly lucrative one.
Free items such as TVs aside, sponsoring a PewDiePie video is said to cost up to $450,000. The New York Times stated that he earned approximately $15.5 million in 2018.
With the help of some basic math and a calculator, this means that he earned approximately $42,500 per day.
While asked about these amounts, Kjellberg did not deny them and admitted that he was worth more than $20 million in a 2019 video. Some online estimates stating that he earns in the region of $7 million a month are likely excessive but between YouTube ad revenue, sponsorship and merchandise, he has made a great deal of money from his online career.