The career path of a Youtuber has long been a tumultuous one, fraught with unclear communication between staff and content creators, resulting in a scenario where it's easy to be left at the mercy of hidden algorithms. For the lucky and hardworking few, such as PewDiePie, it's a once in a lifetime opportunity at accumulating a loyal following.
PewDiePie is famous for his career as a Youtube content creator with a viewership that reaches into the hundreds of millions. Unlike many of his peers, PewDiePie has successfully maintained his popularity throughout multiple shifts in content style.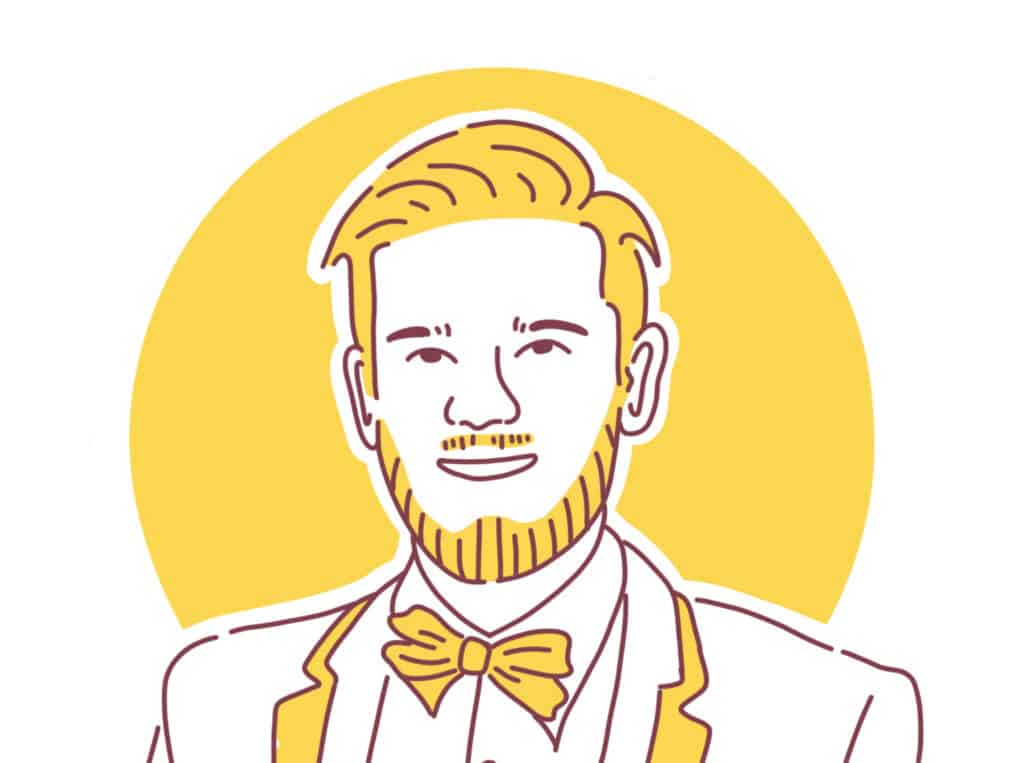 Staying at the top of the pack for so long on Youtube is no small feat, owing to the platforms fickle nature with who it picks to feature and how it chooses to push new or exciting content. For PewDiePie, his fame and his ability to stay on top are largely thanks to the unique personality that he brings to his channel.
A Handful of Viewers and a Hobby
When thinking of routes to fame and how to achieve it, the concept of using Youtube as a vehicle for success is a far more palatable idea now than it was back in the early days of Youtube.
Back when PewDiePie first started his channel, the main content dominating the video-sharing site was typically videos with a focus on comedy, coupled with a relatively higher production value than what was available at the time.
The likes of nigahiga, Ray William Johnson, and Smosh were dominant in that sphere at the time, being some of the first channels to gain a truly enormous following and traction outside of the Youtube space.
These were the first channels to start putting some record-breaking numbers together, with subscriber counts into the tens of millions. The last channel to hold the coveted spot of most subscribed channel prior to PewDiePie and the one who broke the 10 million subscribers mark first was Smosh.
Though there was certainly an undercurrent of humor to the videos, PewDiePie's main focus was gaming, filming himself playing humorous or scary games for his viewers' pleasure. This kind of content became his brand for the next few years as he experienced an unprecedented rise in popularity.
Then, in mid-2013, PewDiePie seized the Youtube throne from Smosh and also had the pleasure of being the first to breeze through the 20 million subscriber line shortly after in 2014.
Growing Fame
The 20 million subscriber mark that PewDiePie breezed through, at the time, appears to be an astronomical number that was seen to be hard to achieve by any other Youtuber. As time went on, however, the platform grew exponentially, and with that growth came the kind of viewership that could support a multitude of different channels with similar numbers behind them.
PewDiePie wasn't static during this though, and although his style and format underwent several changes, the core principle of who he was as a person stayed the same, a trait that would keep winning over more and more fans whilst maintaining a loyal base at the core of his channel.
Although it wasn't unheard of for internet celebrities to transcend their medium and make horizontal movement into older formats of media, such as film and TV appearances, PewDiePie soon found himself in the unique position of having these avenues opened to him.
Largely, however, PewDiePie preferred to stick to his native platform of Youtube, continuing to build his legacy there. He would venture out of that comfort zone from time to time, making guest appearances on late-night talk shows, even if he himself sometimes came to regret them.
Icon Status
When reaching a certain level of success in your chosen field, there comes a point where you start to become the face of that subject. In PewDiePie's case, after an almost 2000 day reign at the very top of the platforms content creator subscriber count, that was the situation that PewDiePie found himself in.
Regarded by many as the face of Youtube, his fame is undeniably deserved, having built a catalog of videos over the course of a decade, entertaining millions. Even though he has been no stranger to controversy over the years, he has also used his fame for good, both raising awareness for charities and donating significant sums of his own money to good causes.