Often dubbed "the box office king", "Hollywood's most bankable star", and "the most influential actor of all time", there really is no secret about it, Samuel L. Jackson is one of the highest-grossing actors in existence. With the Oscar-nominated star said to have featured in over 130 movies over the course of his career, many of his fans are now keen to know what he earns for each flick.
Varying on the size and budget of the production, Samuel L. Jackson is said to earn a base salary of at least $10-$20 million per movie. The actor is also believed to have a net worth of around $250 million, and, in total, his films have generated over $27 billion at the box office.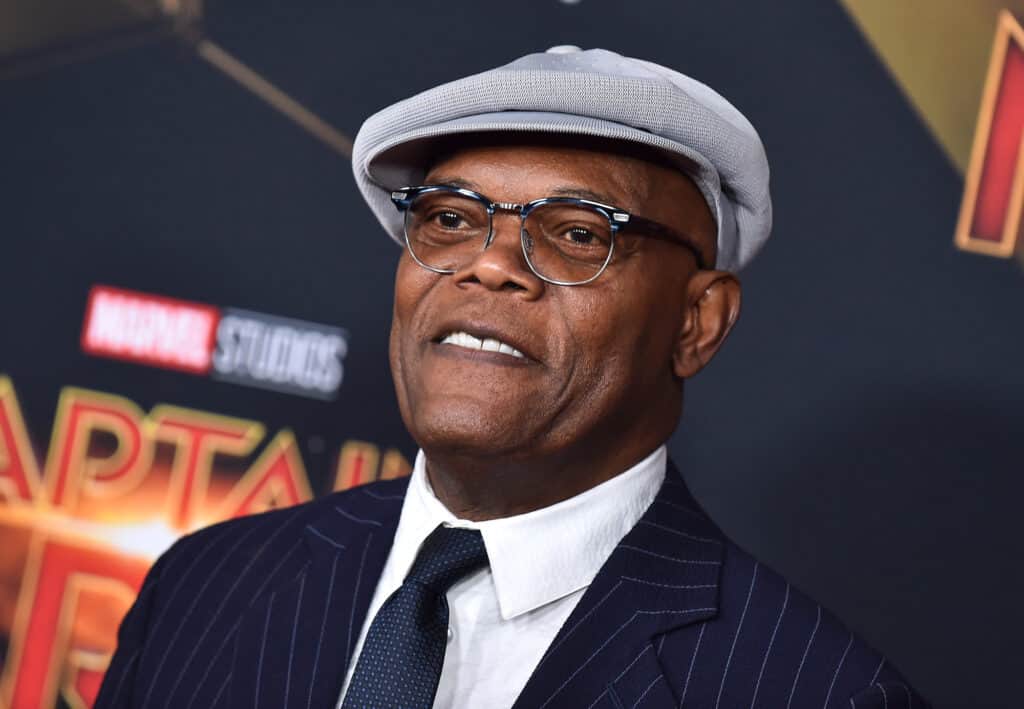 Ultimately, it doesn't come as a shock that the 'Pulp Fiction' star earns a fortune from every big-screen appearance, I mean, he's consistently churned out a shed-load of movies every single year for the last three decades. Yet, like so many others, Samuel L. Jackson's road to fame and glory has been a tough ride and the actor has had to overcome plenty of challenges.
How Did Samuel L. Jackson Become Famous
Born in Washington D.C. in 1948, Jackson was still young when he moved to Chattanooga, Tennessee. His estranged father, who Jackson is said to only have met twice in his life, suffered from alcoholism and the addiction went on to take his life.
Growing up in Tennesse during the '50s, segregation and racism were things that Jackson was forced to navigate from a young age. Reflecting on his younger years, Jackson said: "I learned a lot of lessons that most people don't have to learn today, or shouldn't have to learn.
"But I learned how to conduct myself around the superior race in an interesting sort of way. You don't look people in the eye, but I did because I didn't know any better."
When he was older, Jackson became a firm supporter of the Civil Rights Movement and quickly became involved in campus politics during his time at college. The tragic death of civil rights activist, Dr Martin Luther King, actually prompted Jackson to stage a campus lock-in that got him expelled for two years.
Following the death of Martin Luther King, Jackson and some of his peers decided to attend the activist's funeral and Jackson actually volunteered as an usher.
As a young activist and progressive thinker, Jackson became a self-proclaimed hippie and spent the summer of 1969 at a place called the Rap Brown Center. Reflecting on that summer, Jackson said he spent his time helping the community, doing acid, listening to Jimi Hendrix, and reading 'One Flew Over the Cuckoo's Nest'.
Jackson also campaigned against the Vietnam war and, at one point, believed that the unrest in the country could result in an armed rebellion in the streets. After buying firearms out of uncertainty about the future, Jackson's name became known to the FBI and his own mother forced him to leave Atlanta out of fear for his life.
Jackson eventually graduated from college in 1972 and began to seek out a route into professional acting.
The Big Break
Jackson's big break is often cited as 'Pulp Fiction' (1994), but, in reality, the actor had been building his reputation in the industry for around two decades before anyone had even uttered the words 'Pulp Fiction'.
In fact, Jackson actually made his acting debut in 1973 when he landed the role of Stan in the movie 'Together for Days'.
Following his move to New York City, Jackson also befriended a young Spike Lee and even played the role of Gator Purify in the director's 1991 film 'Jungle Fever'.
Ultimately, however, it was 'Pulp Fiction' that really established Jackson's credentials in Hollywood and his stock rose accordingly following the film's release.
In addition to earning him an Oscar nomination, Jackson's universally adored exploits in 'Pulp Fiction' also formed a career-long professional relationship with Quentin Tarantino. Jackson would go on to land roles in Tarantino production such as 'Jackie Brown', 'Django Unchained', and 'The Hateful Eight'.
Consistently Achieving
By the time Jackson landed the role of Nick Fury in the Marvel Cinematic Universe, he was already the highest-grossing film actor around. So, in addition to his big-screen success, Jackson went on to star in a range of blockbuster cash cows such as 'The Avengers', 'Age of Ultron', 'Infinity War', and 'Endgame'.
Ultimately, without ever actually winning an academy award, Samuel L. Jackson has singlehandedly achieved more than many actors could ever dream of achieving. And, he's had more significant, real-life experiences than the majority of Hollywood too.