Absolute legend Samuel L. Jackson is responsible for some of the most iconic scenes in American film history, cementing his place in film halls of fame for good. Where does this esteemed actor live when he's not eating cheeseburgers and incorrectly (but oh-so coolly) quoting scripture?
Samuel L. Jackson lives in Beverly Hills, Los Angeles, with his family. He's also offering up his Manhattan condo for $13 million, which he purchased in 2005 for approximately $4.8 million.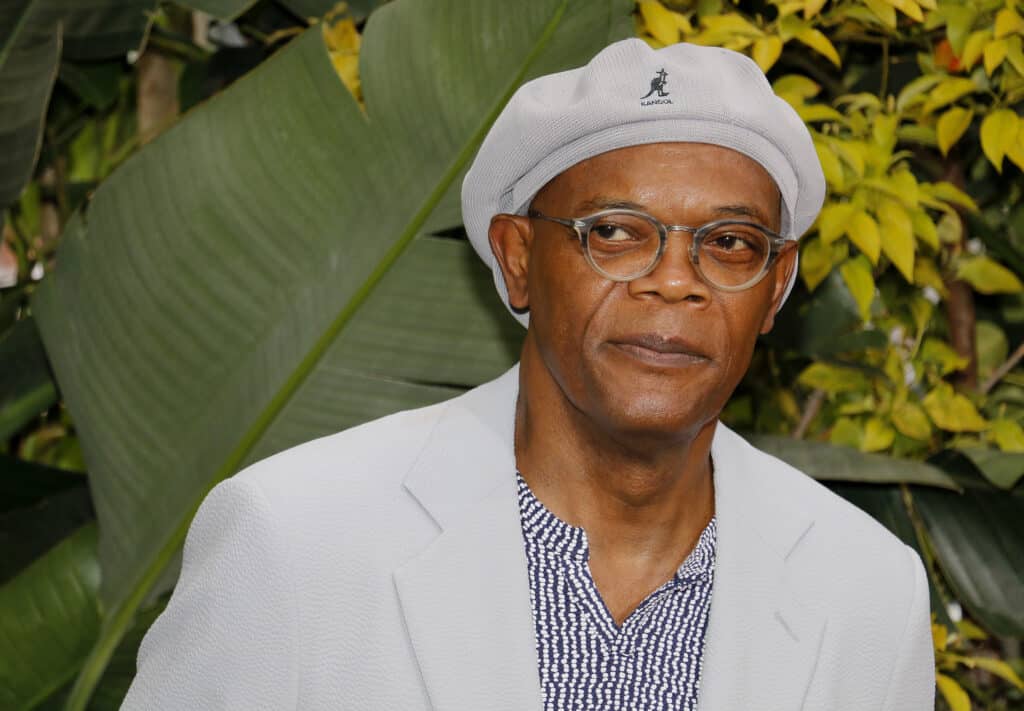 Although Samuel L. Jackson's onscreen personas are the stuff of legend, his home life is much more relaxed and even, dare we say, suburban. He enjoys the quiet home life with his family and enjoys golfing.
Life in Los Angeles, California
Samuel L. Jackson and his wife, LaTanya Richardson Jackson, live in Beverly Hills, Los Angeles.
They purchased an 11,738-square-foot estate in the Beverly Park neighborhood of Beverly Hills in 2000 for $8.35 million, as reported by Velvet Ropes. Actress and comedian Roseanne Barr had previously owned the house.
The house is incredibly private, but aerial photos show that the estate is actually split up into three parts; the main house, a large garage space, and a guest house. Additionally, there is a large tennis court and an outdoor pool with a beautiful view of the hills of Beverly Hills.
Prior to his move into his new home, Samuel L. Jackson had another house in Los Angeles. He and LaTanya Richardson Jackson actually gave a home tour to Architectural Digest in 2000.
Samuel L. Jackson said that the couple chose to live in a quiet neighborhood for their daughter, saying, "We wanted our daughter to live in a homey environment."
Far away from the hustle and bustle of downtown Los Angeles, Samuel L. Jackson's previous Los Angeles home sat on a quiet tree-lined street in the San Fernando Valley. With 4,491 square feet and four bedrooms, the gorgeous Tudor-style home was the perfect place for any family.
However, it didn't start out that way — people first questioned LaTanya Richardson Jackson's decision to buy the overgrown house she saw from the street, but she knew what she wanted.
"I stopped in the middle of the street and said, 'That's it, that's the house,'" she recalled in the Architectural Digest interview. The couple hired designer Cecil N. Hayes to re-decorate the home for them.
Eventually, Samuel L. Jackson sold the home in 2015 for $2.8 million, and they moved into their new place in Beverly Hills.
In 2020, Samuel L. Jackson Zoom called with Jimmy Kimmel during the COVID-19 pandemic, telling people to stay the [redacted] at home.
NYC Home for Sale
In addition to his Beverly Hills home, Samuel L. Jackson is trying to sell his New York City condominium units in Manhattan.
The condo unit is located on one of the thirteen floors of the prestigious apartment building The Leonori, with approximately 3,000 square feet of space. The apartment has four bedrooms and three and a half bathrooms.
Variety reports that Samuel L. Jackson purchased the unit in 2005 for $4.8 million and is offering the home for sale for a whopping $13 million asking price.
The historic building was originally built in the early 1900s as a hotel, but as hotel living fell out of fashion, the units were converted into apartments.
Net Worth and Fun Facts
It's no surprise how Samuel L. Jackson could afford such beautiful properties, as he is one of the most prolific actors in Hollywood, appearing in over 150 movies throughout his career.
Samuel L. Jackson's net worth is an estimated $250 million. He can earn up to $20 million for a single starring role, and thanks to some excellent contract work, can make $4 to $6 million by appearing in films in Marvel's "The Avengers" franchise, even if he only says a couple of lines.
Although most people today know Samuel L. Jackson from super cool roles such as Nick Fury, his first role might surprise you — he told The Hollywood Reporter that his first acting role was when he was just three years old, as a sugar plum fairy in "The Nutcracker."
As for the key to his success, Samuel L. Jackson told Gentleman's Journal, "I don't care what your job is, you need to understand the intricacies. You need to know the mechanics of how the thing works. […] Everything is a valuable lesson."