Canadian business tycoon, author, TV personality, and politician Terence Thomas Kevin O'Leary, better known as Kevin O'Leary, is regarded as one of the most successful businessmen in the world. Having a reputable status, people can't help but wonder how much his net worth is.
Kevin O'Leary has an estimated net worth of $400 million. He is the co-founder of a company named SoftKey Software and is also popularly called 'Mr. Wonderful'.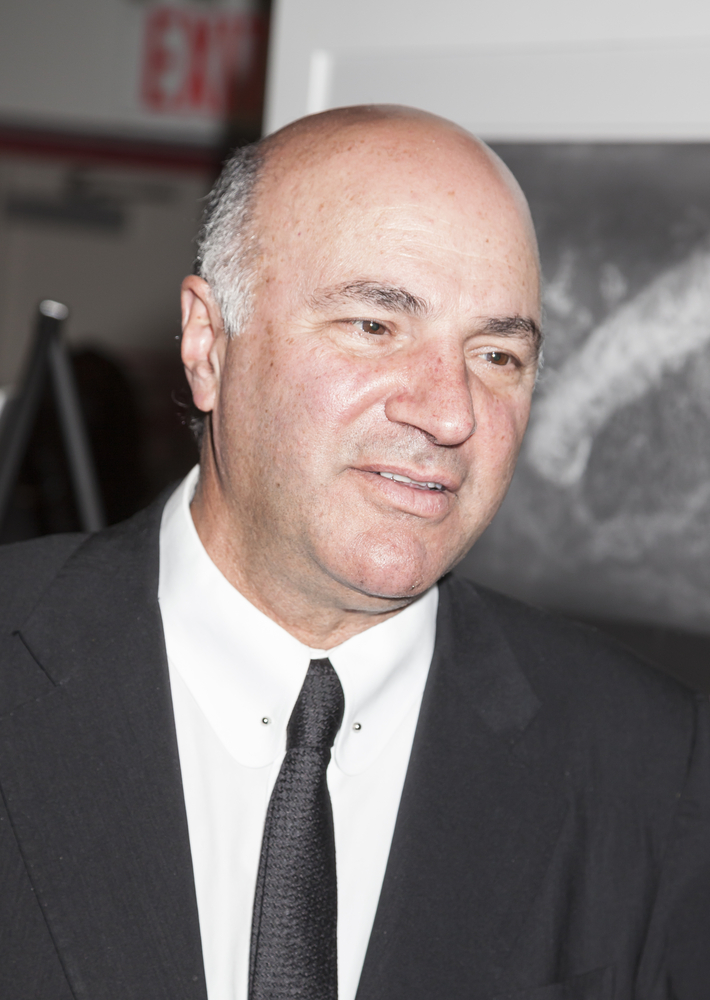 Why Is Kevin O'Leary Nicknamed Mr. Wonderful?
Kevin O'Leary has written lots of books, and has also launched lots of businesses, including companies in the field of software, education, and storage, not to mention his current media ventures, including Shark Tank. But all these are not the reason for his nickname.
Funnily enough, he wasn't called 'Mr. Wonderful' until the American business reality television series, Shark Tank.
He spoke to Boston Magazine about where his nickname originated from.
"In season one, someone was trying to sell a publishing deal to us for music, and I proposed an aggressive 51 percent equity position because I wanted control of the business. And Barbara [Corcoran] said, 'Well, aren't you Mr. Wonderful?' and I said, 'You know what Barbara, I am!'
"I show up at hotels, and my reservation is under the name Mr. Wonderful," he continued in Boston. "They don't even know my real name. That's just nuts."
His nickname ended up being his whole new persona. And a lot of people know him for that. His nickname has progressed ever since, Kevin O'Leary told Pop Culture Passionist.
"There's a reason people call me Mr. Wonderful. Because I tell the truth, and the truth sometimes hurts, but it's still the truth. I look at it this way. I prefer deals where I have control, 51%. And I give the entrepreneur anything they want in terms of setting the metrics. And what matters is, 'Tell me what you're going to do in the next year, year and a half. Put some milestones out there. If you reach them you stay running the business. If you don't, I whack you and I put somebody else in place because they still own their stock and I want to get my money back."
How Did He Start His Softkey Software Company?
In 1983, Kevin O'Leary started Softkey Software in his Toronto home basement. As a driven salesperson, he had convinced other firms to integrate his Softkey products into their own. He has licensed its software from other companies
In 1995, he bought The Learning Company for $606 million. The company was focused on educational software for kids.
What Challenges Did Kevin O'Leary Face While Growing Up?
The Shark Tank and business tycoon had dyslexia in his childhood. He attended St. George school, where he faced challenges in reading and calculation in mathematics such as multiplication or addition due to the condition.
His teacher wasn't aware of his condition, so he never got the help he needed with his subject materials. He had to turn to other ways of learning his materials.
His stepfather had played a role in assisting him throughout his school years. He late overcame the challenge of dyslexia and credited it to his success. He stated that the challenge was his 'superpower.'
He told an entrepreneur in Culver City, "Very few people have the abilities that dyslexics have. If you look down the road, as they grow, what happens to dyslexic men and women is they become very successful in business. This is because dyslexia gives you some unique perspectives and abilities that I'd call superpowers."
The business tycoon had written a book, "Cold Hard Truth," stating his journey to gaining back the self-confidence he had lost and was helped by his educational therapist.
When asked how he did it, he says, "You have the ability to read backward, read in a mirror, read upside down. Can any of your classmates do that?" Kevin O'Leary continued, "And that actually got me back the only thing I really needed, which was my confidence."
He was inspired to launch his educational software company through his personal experience with dyslexia. Kevin O'Leary had said, "I was fascinated by what I went through. Starting the company was me working on trying to solve this for parents, so they could do remedial work at home, just like I did in the clinic."