Canadian businessman and television personality Kevin O'Leary has appeared both on the hit show "Dragon's Den" and its American counterpart "Shark Tank." Is the businessman all-American, or is he Canadian, eh?
Kevin OLeary's primary residence is in Toronto, Ontario, Canada. He's even run in the past for public office in Canada; however, his remarks calling Boston "home" landed him in hot water.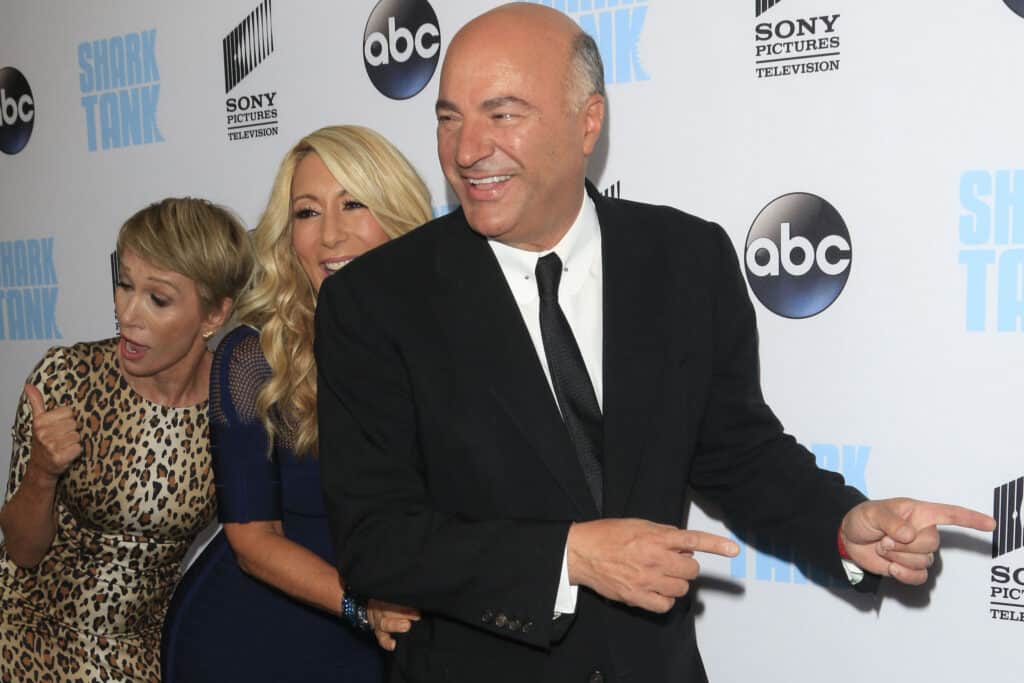 Although Kevin O'Leary might have found himself in the "Dragon's Den" of Canadian politics for those comments, he is indeed a Canadian. Still, his time in the United States had Canadians going "loonie."
Toronto Residence and Political Campaign
In 2017 Kevin O'Leary ran for the leadership position of the Conservative Party of Canada. Although he eventually dropped out from the running, citing challenges due to his lack of strong support in the province of Quebec, his race was a notable one.
One notable point of contention in Kevin O'Leary's bid for Conservative Party leader were his comments in a 2013 interview with Boston Magazine.
In the profile, Kevin O'Leary said, "I have homes in Toronto, Geneva, and other places, but Boston is home. In fact, my favorite home of them all is on Marlborough Street because I love living in a brownstone."
Typically, when one is running for a position that could make you the leader of a country, it is good form not to call another country your home.
However, Kevin O'Leary fought back at critics who doubted his suitability for public office, saying, "I'm a Canadian resident. I pay my taxes in Canada. I happen to work on American network television, and I have a lot of businesses in both Canada and the United States. I'm a perfect candidate to manage the most important relationship we have."
Yet issues clouded his campaign, such as the fact that at the time, Kevin O'Leary was not fluent in French, which is one of Canada's official languages. He said he intended to learn French.
Others critiqued his lack of background in politics and focus on business, drawing comparisons to American politician and then-president Donald Trump. However, Kevin O'Leary denied these comparisons saying that their similarities ended with their television appearances.
Indeed, the two had notably different political policies, especially Kevin O'Leary's positive stance towards immigration, as he said, "I don't build walls, I am very proud of the society we're building in Canada, I think it is the envy of the planet. There are no walls in my world. I wouldn't exist if Canada had walls."
So, the comparison was mostly based on the business persona and television appearances — how much of Kevin O'Leary's businessman persona is just for television?
Net Worth and Investments
Kevin O'Leary definitely made a name for himself due to his television appearances and his sizable net worth. On both "Dragon's Den" and "Shark Tank," he judged potential start-ups to see if they were worthy of investment, but just how much money does Kevin O'Leary actually have?
Kevin O'Leary's net worth is an estimated $400 million, making him one of the most successful businessmen in the world.
His first and perhaps most notable business venture was the one that made him rich when he founded SoftKey Software Products, Inc. in 1983. He eventually sold the company to American toymaker Mattel in 1999 for $3 million.
He also set up a mutual fund, which he also sold for a profit.
These investments made Kevin O'Leary an incredibly wealthy man. He became a household name when he began appearing on television as an investor on "Dragon's Den" and then later on "Shark Tank."
Since then, he's invested in numerous budding businesses and helped people achieve their entrepreneurial dreams.
Some notable businesses that Kevin O'Leary invested in include "Pop it, Pal," a simulated pimple popping toy, "Wicked Good Cupcakes," which ships fresh cupcakes to clients, and "Wine and Design," a paint and drink wine franchise.
He's also produced and starred in other reality television shows, including Redemption Inc., which starred ten ex-convicts competing to launch their very own business with Kevin O'Leary and get their fresh start.
Canadian businessman Kevin O'Leary may have dropped out of the Conservative Party race, but he never left the game entirely. He's always searching for the next investment.