While his lifetime was short and his professional career even more so, Tupac Shakur's influence has proven to be long-lasting. His songs and interviews remain to be relevant today and his most loyal friends and fans continue to miss him. Just how young was he when the world lost him?
Tupac Shakur was 25 years old when he died. He was murdered in a drive-by shooting in Las Vegas.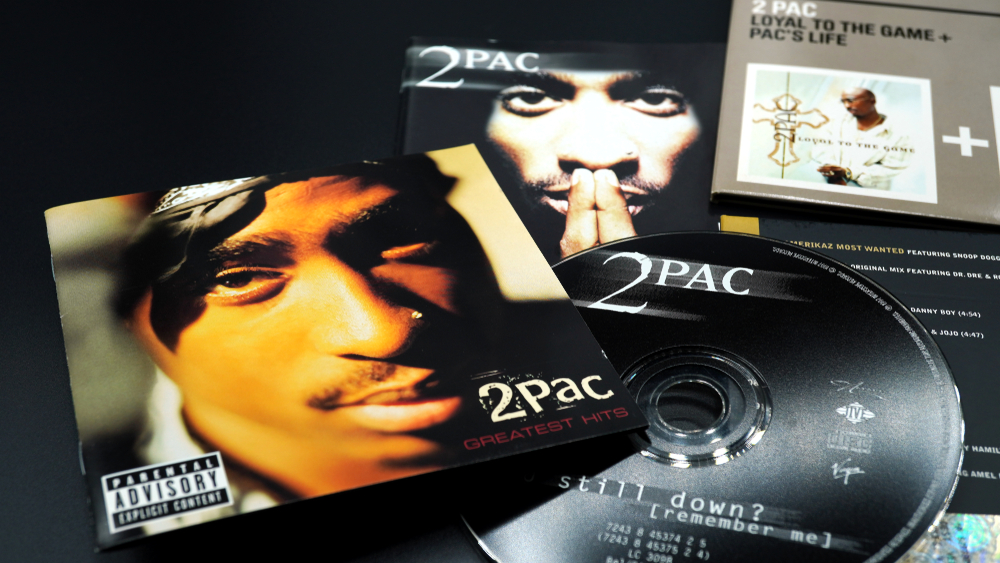 News of the shooting caused shockwaves around the world and his eventual passing was met with lots of tears from his fans, family, and closest friends. Here's more about the hip-hop icon.
When was Tupac born?
Tupac was born on the 16th of June 1971 in Manhattan, New York, United States of America. He spent his formative years in Harlem (New York) until his family moved to Baltimore, Maryland in 1984. For those wondering how old would Tupac be today – he'd be 51 years old in 2022. On Tupac's birthday in 1996 – his last – he celebrated with his friends and his mother Afeni.
Tupac's time in Baltimore had him attending Baltimore School for the Arts where he studied acting, ballet, jazz, and poetry. Jada Pinkett Smith attended the same school and that was where the two would-be celebrities met and developed a close friendship.
In 1988, the family moved again and this time to Marin City, California where he attended Tamalpais High School. This turned out to be a perilous time for young Tupac and his family as his mother was getting deep into her crack addiction. Due to poverty, Tupac had to resort to selling crack and at some point moved out of their home to live with friends.
In spite of the troubles Tupac and his family faced at home, his grades in Tamalpais never slipped and his talent for acting still shone through, according to one of his former teachers. Tupac's brilliant reading of Othello remains stuck in her memory as one of the best readings of the Shakespeare character.
Tupac eventually dropped out of Tamalpais and moved to Oakland where he attended poetry classes under Leila Steinberg. He honed his writing skills during this time, setting the proper foundations for writing rap lyrics that will continue to resonate for decades to come. Learn all about Tupac's first song titled Trapped, which was released in 1991. 
What was Tupac's zodiac sign?
Based on his birthday, Tupac's zodiac sign falls under Gemini. According to Astrology.com, this sign is symbolized by the twins and that people born under this zodiac are good with communication and information. Other famous rappers whose zodiac sign is Gemini include Kanye West, Kendrick Lamar, Ice Cube, The Notorious B.I.G./Biggie Smalls, and Lauryn Hill.
What was Tupac's real name?
The rapper used a number of names during his career, including 2Pac, Pac and Makaveli. But his birth name was actually Lesane Parish Crooks. When he was 1 year old, his mother Afeni Shakur legally changed Lesane's name to Tupac Amaru Shakur because she wanted his name to be something of deep cultural significance. 
Tupac Amaru was the name of the last monarch of the Inca Empire. "Tupac" was derived from the Quechua word "thupaq" which means "royal" or "shining." "Amaru" is believed to mean "snake" or "serpent." Put together, the name would mean a shining/royal serpent, a symbol fit for warriors and rebellious leaders.
When did Tupac die?
On September 7, 1996, Tupac's car received several gunshots coming from another vehicle that pulled up next to his. Four of these gunshots reached the rapper's body before he was taken to the University Medical Center of Southern Nevada for emergency care. 
Nearly a week after getting shot, Tupac Shakur was pronounced dead on September 13, 1996. The official cause of the rapper's death was "respiratory failure and cardiopulmonary arrest" as a result of the multiple gunshot wounds.