Tupac Shakur, also known as 2Pac or Makaveli, is considered one of the greatest hip-hop artists of all time and has sold millions of records. The rapper and actor became a cultural mega-star and is still rated as the best of the best by multiple critics all these years later.
Though Tupac Shakur was born in Manhattan, New York, he spent most of his childhood in several locations including Baltimore, Maryland, and then Marin County, California. It was there on the west coast that his historic career began.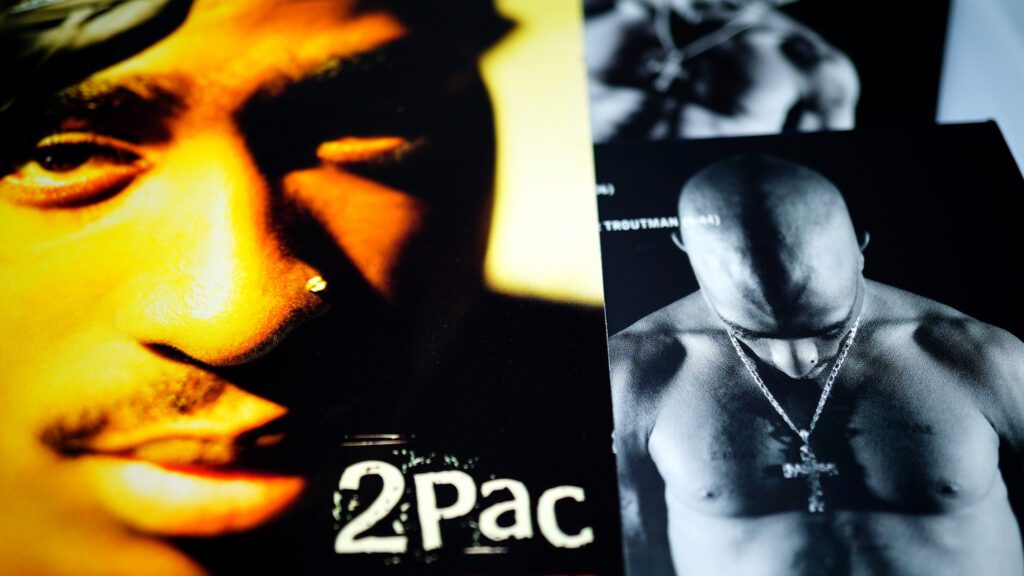 The life and journey of Tupac Shakur is full of inspiration and success but sadly ends in tragedy. It is one of the most cited and celebrated careers in rap history.
Early Years and Schooling
Tupac Amaru Shakur was born on June 16, 1971, in the East Harlem region of Manhattan, New York. He was originally named Lesane Parish Crooks but was later renamed after revolutionary Tupac Amaru II.
Tupac's mother was Afeni Shakur and his father was Billy Garland. Both were heavily involved in the Black Panther Party in the later 1960s and 70s. His family was entangled in several high profile trials related to crimes of the Panthers during Tupac's early years and the young rapper was told about the Black Panthers often and was inspired by their work.
After his early years in New York, Shakur's family moved to Baltimore, Maryland where he would attend Roland Park Middle School and then transfer to the prestigious Baltimore School for the Arts where he studied acting, jazz, poetry, and ballet. He quickly took to performing and was seen as a powerful stage presence that garnered interest and praise from his peers.
One of Shakur's greatest interests at the time was the works of William Shakespeare. He was also becoming a gifted rapper at the time and won hip-hop competitions. He became heavily influenced and interested in artists such as U2, Culture Club, and Kate Bush.
A Move to the West Coast
In 1988, Shakur moved to Marin City in the Bay Area region of California. He attended Tamalpais High School and continued to act and perform throughout the rest of his schooling.
After he graduated, Tupac focused more of his time on his rapping career and officially debuted in January 1991 under the stage name 2Pac. He appeared on Digital Underground's song "Same Song".
2Pac's first solo albums were released in November 1991 and February 1993. Numerous other artists would cite those albums as major inspirations in the years to come. His first albums would find success and officially put him on the map as one of the hottest young rappers alive.
It was 2Pac's third album, Me Against the World, was his breakthrough release and is considered one of the most influential and greatest rap albums of all time. The album received rave reviews and sold 240,000 albums in its first week.
2pac's final two albums would also be major hits and would spawn multiple hits and inspiration to fellow rappers.
Death and Legacy
Tupac was in Las Vegas, Nevada on September 7, 1996, celebrating his business partner's birthday and attending a major boxing match.
While driving down the road late at night, a car pulled up next to Tupac's vehicle and began opening fire. Shakur was hit four times.
Tupac was taken to the University Medical Center of Southern Nevada where he was put on life support and operated on. He passed away due to internal bleeding on September 13, 1996. His official cause of death was respiratory failure and cardiopulmonary arrest due to multiple gunshot wounds.
The death of Tupac was a major moment for the world of music and hip-hop. It was a massive news story that shocked the nation and shook the industry to its core. Sadly, no one would ever be arrested for Shakur's murder and there have been countless conspiracies and theories about it.
To this day, Tupac is seen as a poet and rapper unlike any other. He has been titled the greatest rapper of all time by multiple artists, magazines, and critics. His work still sells incredibly well.
Tupac is also remembered as a rapper who was socially conscious and very focused on large, important issues. Though he was charged with multiple crimes and admitted to some bad behavior, he often tried to push a positive message to his listeners. It is no surprise that he remains such a huge inspiration to others.