2022 had been a huge year for Austin Butler and people are watching his star continue to rise well into 2023, thanks to his epic portrayal of Elvis Presley in Baz Luhrmann's Elvis. Everyone's curious about this hot new actor, and we've gathered some key facts for you.
Austin Butler's height is listed as 6 feet (1.83 m or 183 cm) in his IMDb bio, but other sources like Celeb Heights (and people's comments around the internet) peg him at 5 feet 11 ¾ inches tall.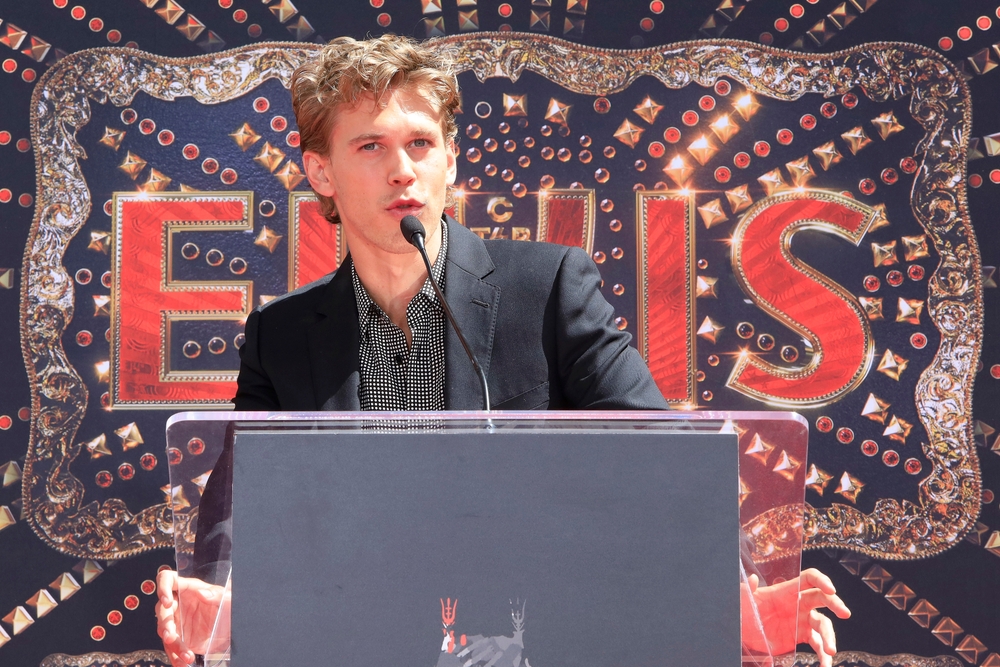 Trivia: Elvis Presley's height at his peak was nearly 6 feet tall. Was Austin's height a big factor in qhis getting the role? It's possible.
How old is Austin Butler?
Born on August 17th 1991, the iCarly actor was named Austin Robert Butler at birth. His first professional acting experience was at 14 years old when he started appearing in a Nickelodeon show called Ned's Declassified School Survival Guide as Zippy Brewster. Although uncredited, Austin appeared as Zippy in 41 episodes of that show from 2005 to 2007.
Throughout his teens, Austin went on to appear in TV series on Nickelodeon and Disney, namely iCarly, Hannah Montana, and Zoey101, where he played James Garrett, Danifer. His next notable TV work was playing Sebastian Kydd in The Carrie Diaries (opposite AnnaSophia Robb as Carrie Bradshaw) from 2013 to 2014. 
Austin Butler's age as of 2022 would be 31 years old. And for those interested in astrology: Austin Butler's zodiac sign is Leo, per AllFamous. His rising sign is Scorpio and his moon sign is Sagittarius. The New York Post compared his astrology with that of Elvis (who is a Capricorn), and the two seem to be similar in having fame in written in their stars.
Which character was Austin Butler in Once Upon a Time in Hollywood?
In Once Upon a Time in Hollywood, Austin Butler played Charles Denton "Tex" Watson Jr., the main antagonist in the Quentin Tarantino film. The real Tex Watson was known as a member of the Manson "family" (led by Charles Manson), the group who were responsible for the 1969 Tate–LaBianca murders and more.
In the movie, the fictional Tex (played by Butler) gets killed by Cliff Booth (played by Brad Pitt) and his dog Brandy. The real-life Tex remains imprisoned in San Diego, California, USA.
Is Austin Butler married?
As of 2022, there were no news updates on Austin Butler getting married, but he's currently in a relationship with American model Kaia Gerber. They were first spotted out on dates together in 2021 and seem to be going strong as a couple into 2023. Kaia Gerber is an up-and-coming fashion model, following the footsteps of her mother, Cindy Crawford.
Austin doesn't seem to be gay or bisexual, looking at his dating history. He used to be in a relationship with with former Disney teen star Vanessa Hudgens for 8 years. They reportedly broke up in 2020, citing conflicting work schedules as the main reason for their split.
How rich is Austin Butler?
According to the top source for celebs' wealth reports Celebrity Net Worth, it has been estimated that Austin Butler's net worth in 2022 is $4 million. His current wealth consists of earnings he's made from acting since his teenage years. He reportedly made $700,000 for his work in Elvis.