American actor Austin Butler made waves in 2022 for his portrayal of the music legend, Elvis Presley, who was rumored to be gay. Questions about celebs' sexuality are not new and fans now wonder if the actor is gay, bi, or completely straight.
Austin Butler is not gay and his dating history pretty much shows that. He was in a relationship with a number of high-profile women in the industry, the first of which was with High School Musical's Vanessa Hudgens.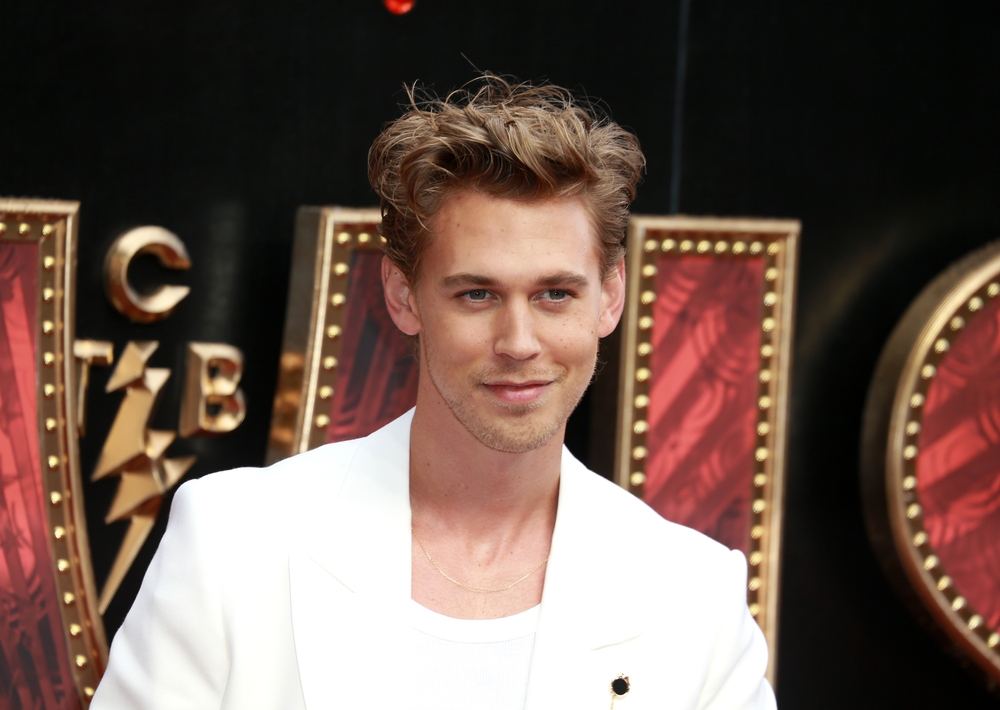 Here's a quick rundown of the Hannah Montana alum's dating history as well as a few fast facts about him.
Dating History
Vanessa Hudgens and Austin Butler began dating in 2011 and kept a steady low-key romance. In 2014, they officially outed their relationship when Vanessa shared in an Instagram post that he was the "love of her life." Unfortunately, it turned south before the Elvis biopic started filming and the stunning pair headed to splitsville in January 2020. 
That same year, just about the time when his split with Vanessa broke, rumors started to circulate of a budding romance with his Elvis co-star, Olivia DeJonge. Olivia played Priscilla Presley in the musical drama and the two have gotten to know more about each other while on the set in Australia. The pair would be seen cuddling and getting cozy until around November 2020.
Another short-lived fling he had was with Johnny Depp's daughter, Lily-Rose Melody Depp, who was freshly out of a relationship with Timothée Chalamet. The two made headlines for their steamy kiss in London back in August 2021. This crushed the hearts of fans who were cheering for Vanessa and Austin to get back together.
Who is Austin Butler's girlfriend now?
The Carrie Diaries actor stayed single for a little while, but rumors started buzzing around Tinseltown in late December 2021 that Austin was seeing another special lady. She was none other than Supermodel of the Year Kaia Gerber, daughter of 90s supermodel Cindy Crawford and business mogul Richard Gerber.
Kaia has just reportedly broken up with ex Jacob Elordi (of Euphoria) when she and Austin started hanging out.
A source confirmed that the two were just casually getting to know each other, doing yoga, and having fun. When the 2022 Met Gala rolled in, the two seemed to be in a pretty serious relationship as they made their way to the Cannes Film Festival in May. Austin and Kaia made their red carpet debut and sealed it with a sweet kiss.
Short Bio
The Once Upon a Time in Hollywood actor may be well on his way to stardom but let's get to know more about his background before he became famous.
Austin Robert Butler is a California native born on August 17, 1991. His parents, Lori Anne and
David Butler were divorced when he was just seven years old. His mom died of cancer back in 2014. Austin Butler's age as of 2022 is 31 years old.
Early Career
His career in acting started when he was approached by a representative of a background acting management company. He enjoyed the work and got serious by taking acting classes. He was cast in several teen-oriented television series but got his big break in The Carrie Diaries playing the role of Sebastian Kydd, a brooding heartthrob.
Around 2018, he was cast in a theater production of The Iceman Cometh with actor-director Denzel Washington and David Morse. Though he had limited exposure, his intense performance opened the door for him to be part of Baz Luhrmann's musical drama, Elvis. Austin shares his gratitude for actor Denzel Washington for vouching for his ability to take on the role.