Irish actor Cillian Murphy is best known for his role as Tommy Shelby in Peaky Blinders and Scarecrow/Dr. Jonathan Crane in the Dark Knight trilogy. But there's more to know about this handsome actor. While we're at it, let's find out his exact height.
He might give off that "tall-man" attitude on screen, but in fact, Cillian Murphy stands 5 feet 7 ¾ inches (1.7 m or 172 cm) according to Celebheights.com and his bio on IMDb.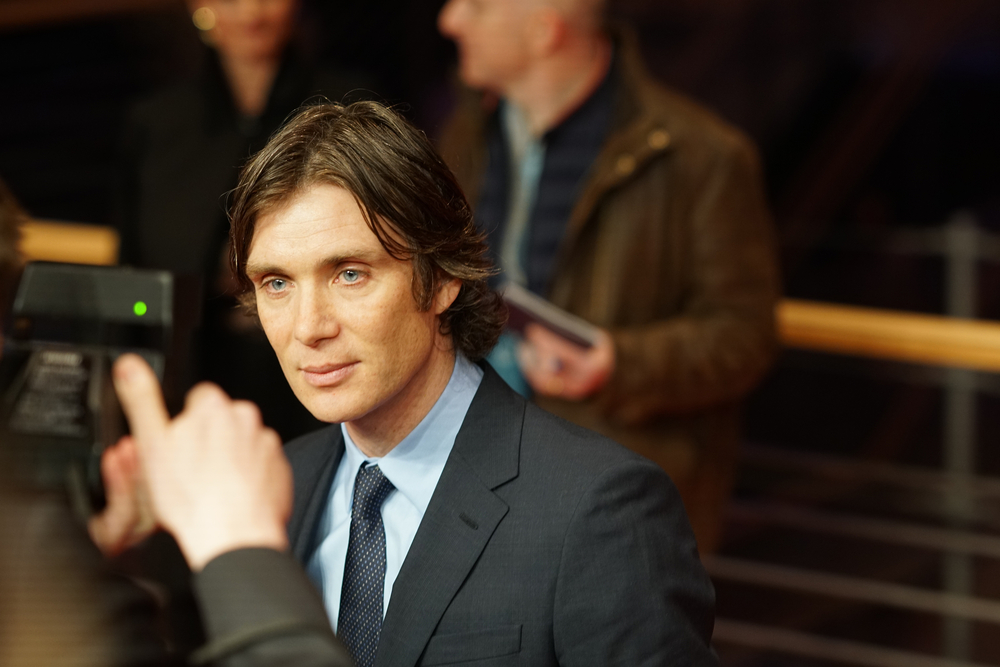 Cillian Murphy has steadily gained a cult following since breaking out in Danny Boyles' 28 Days Later… in 2002. Scroll down to know more about the actor.
Acting Experience and Accolades
More recently, fans have seen him play the role of gangster Tommy Shelby in the Netflix series Peaky Blinders. His magnificent portrayal of the Shelby patriarch earned him an Irish Film and Television Award for Best Actor in 2017 and 2018.
Playing the part for almost a decade has allowed Murphy to grow into the character. And fans of the series are equally thrilled to see him once more for the Peaky Blinders film to be released in 2024.
Fans who follow Cillian's career know that he's a frequent collaborator of esteemed director Christopher Nolan. They've worked together from Batman Begins, The Dark Knight, and The Dark Knight Rises to Inception, Dunkirk, and the upcoming 2023 film Oppenheimer, based on the life of the physicist, J. Robert Oppenheimer, who is considered to be the father of the atomic bomb.
One other frequent collaborator of Murphy's is British actor Tom Hardy, who joins him in Peaky Blinders, The Dark Knight Rises, Inception, and Dunkirk.
Their mutual admiration for each other's work and respect for their abilities have paved the way for great blockbuster hits to come to fruition. According to Murphy, Nolan is "flying the flag" in making movies shot on film rather than IMAX. He has that great respect and even considers Nolan to be one of the greatest living directors today.
In 2011, Murphy was given recognition with the Irish Times Theatre Award for Best Actor and Drama Desk Award for Outstanding Solo Performance for the one-man playMisterman. He was also named one of the greatest Irish film actors In 2020 by The Irish Times.
Early Years
Cillian Murphy was born in Ireland on the 25th of May 1976. He used to be a musician, performing as a singer, guitarist, and lyricist of the band The Sons of Mr. Green Genes. He turned down a five-album record deal by Acid Jazz Records and continued with his music.
Murphy went to the University of Cork to study Law. But truth be told, he knew that it wasn't for him. While in university, he joined the UCC Drama Society and was cast as a Cork teenager in the production Disco Pigs. It was a massive success that the production toured Europe, Canada, and Australia for two years
He also was cast in the amateur production of Observe the Sons of Ulster Marching Towards the Somme, which starred Irish-American comedian Des Bishop. Murphy also joined the production of Little Shop of Horrors, which was performed in the Cork Opera House.
Murphy admits that he never really was interested in the craft at first, but explored it to be able to socialize and meet women. His first experience on film was in the movie On the Edge and short films, Filleann an Feall in 2000 and Watchmen in 2001.
He decided to move to Dublin and then to London to bring his career up a notch. True enough, he was able to work and receive recognition for his acting talent. He got his breakthrough role in the zombie movie 28 Days Later, which was so well-received by audiences. He appeared in yet another blockbuster hit movie with Colin Farrell in Intermission.
Who is Cillian Murphy's wife?
Cillian Murphy is not just a brilliant actor but is also considered one of the best-looking actors from the Emerald Isle. With his slim physique and delicate but chiseled features, fans are all over the internet just swooning over him.
This enigmatic actor is off the market. He is married to his long-time girlfriend Yvonne McGuinness, whom he married during his rock band days in 2004. Yvonne is a visual artist who has made several short films in her career. She and Cillian Murphy have two sons together.