American rapper Jack Harlow is one of the biggest music acts of 2022, having his single First Class at the number 1 spot in April and May. But is he one of the biggest…physically? What is Jack Harlow's height?
Jack Harlow claimed to be 6 feet 3 inches tall (1.9 m or 190.5 cm), but some sources say he's actually shorter than that.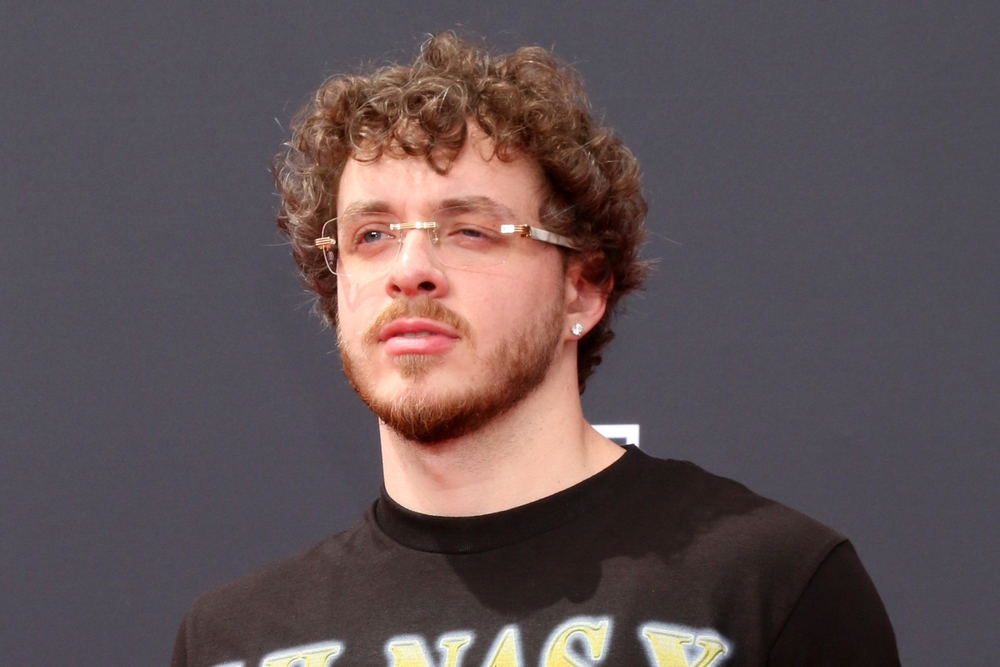 But, the rapper seems to be telling the truth as he appears to be slightly taller than his Industry Baby co-featured artist Lil Nas X, who is listed as 6'1" or 6'2" tall. Read on for more Jack Harlow basic facts.
How old is Jack Harlow?
Jackman Thomas Harlow was born on the 13th of March 1998 in Louisville, Kentucky. His parents are Maggie and Brian Harlow, and he has a younger brother named Clayborn. Based on his birth date, his zodiac sign is Pisces. Jack Harlow's age as of 2022 is 24 years old. 
Jack Harlow began rapping when he was 12 years old, around which time he and his friend recorded songs using a laptop and a Guitar Hero microphone. They even made a CD of their tracks and sold them at their school, Highland Middle School. Jack Harlow attended Atherton High School later on, where he engaged in sports (soccer) and continued on making music.
He started his music career when he was around 17 years old when he released The Handsome Harlow, his first commercial record. Since then, Jack Harlow's career in music never stopped expanding. In just over 5 years being active, he has managed to collaborate with the biggest names in hiphop and R&B like Ye (formerly Kanye West), Lil Wayne, and Chris Brown, and even made it to the 2022 Met Gala event. 
Is Jack Harlow gay?
As with any other celebrity, Jack Harlow's sexuality has been the topic of many conversations on and offline. And since his collaboration with Lil Nas X (who openly identifies as queer) in Industry Baby, many are wondering if he identifies the same.
Jack Harlow is not gay, as he's mentioned in an Instagram post caption. Upon the release of the Lil Nas X collaboration, people had an entire conversation about Jack Harlow not being gay or queer on Twitter.
Looking at his dating history as well, it looks like Jack Harlow is into women only. So far, he has been linked to Addison Rae, Saweetie, and Dua Lipa.
According to Page Six, since the Don't Start Now singer was spotted with the Dark Knight rapper in November 2022, they had been in constant contact with each other. The mutual admiration doesn't come as a surprise as Jack Harlow has always been a fan of Dua Lipa – he even has a song titled after her in his 2022 album, Come Home the Kids Miss You.
How does Jack Harlow's height compare with other rappers and musicians?
This is an interesting one, as Jack Harlow seems to have two height measurements: 6'3" according to the rapper himself and 5'9" according to other sources and people's comments.
Well, if he were actually 5'9", he would be within the same height range as his idol and inspiration Eminem (5'7¾"), Kanye West (5'8"), Nas, and Tupac Shakur. If Jack Harlow is truly over 6 feet tall, he would then be joining the likes of Drake, 50 Cent, Dr. Dre, and Jay-Z. Whichever of the two measurements is accurate, Jack Harlow would still be shorter than Yung Gravy, who is nearly 6'8".