Kanye West is an American rapper, music producer, businessman, and fashion designer. He made a name for himself in the early 2000s hip-hop scene when he came out with his album, The College Dropout. Ye's name is one of the biggest in entertainment and pop culture today and many wonder what Kanye West's height really is.
Kanye West stands at 5 feet, 8 inches tall (1.72 meters or 172.7 cm).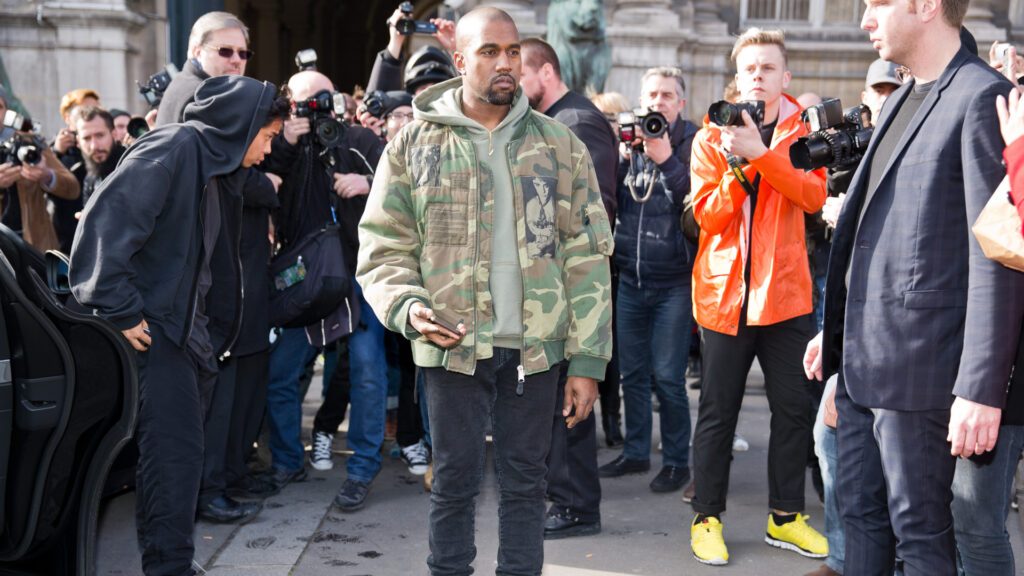 Scroll down for more about Ye, formerly Kanye West.
Larger than life
Kanye has won multiple Grammy awards and has worked with top hip-hop and R&B stars like Jay-Z, Nicki Minaj, and Rihanna. This, however, was not enough. Similar to Jay-Z and Rihanna, he also went on to become a business mogul.
Kanye successfully branched out from making music and into fashion with his Yeezy brand. The clothing line debuted in 2015 at New York Fashion Week. 
He also partnered with Adidas to release the Yeezy Boost line which redefined the sneaker game. The partnership was such a success that it was reported that the Yeezy line earned $1.3 billion in 2019.
In 2019, with his newfound faith in Christianity, he formed the Sunday Service. He combined Christian worship and Baptist choir singing in their weekly performances as they traveled all over the United States and plans to make it a global movement.
Marriage and fallout
Kanye proposed to model and entrepreneur Kim Kardashian in October 2013 and they got married in 2014 in Florence, Italy. With both parties being public figures and especially with Kim being a reality TV star as part of Keeping Up With The Kardashians, the proposal, marriage, and divorce were widely publicized.
His now ex-wife Kim filed for divorce in 2021 which was finalized in March 2022. Kanye was clearly distraught as evidenced by his rants on social media. In an IG post, he described the divorce process to be 'suffocating.'
Controversy and politics
In 2018, Kanye got a lot of backlash for donning the signature red MAGA cap in a meeting with then-United States president, Donald Trump.
Some Americans saw this as a show of support for the president. However, West explained that he wore the signature apparel of a divisive regime as a form of protest.
Yeezy then pulled his support of President Trump in 2020 and announced his run for the US presidency in 2020. He finally withdrew his bid for the top office in July 2020.
Did Kanye change his name?
Simply put, Yes. In 2021, Kanye West officially changed his name to Ye.
He had been using the catchy moniker, "Ye" for some time already but just made it official. In an interview in 2018, he further explained that it has a spiritual meaning:
"I believe 'ye' is the most commonly used word in the Bible, and in the Bible it means you. So it's I'm you, I'm us, it's us."
Average in stature but not in spirit
Ye may not stand out in terms of height but his gift is immense talent and vision. He has been plagued by controversy throughout his career but has always come out seemingly unscathed. He is always a few steps ahead and that is his "jeen-yuhs" (genius).