Lily-Rose Depp is a rising star in Hollywood, known for her captivating performances, striking beauty, and (undeniably) famous last name. As the daughter of Johnny Depp and Vanessa Paradis, she has grown up in the spotlight and has quickly established herself as a talented actress and model. One question that many people have about Lily-Rose is: how tall is she? In this article, we will reveal Lily-Rose Depp's height and other stats.
Young actress-slash-model Lily-Rose Depp stands at a height of 5 feet 3 inches (1.6 m or 160 cm) tall. While this may be considered petite in the fashion and entertainment industry, it has not stopped Lily-Rose from becoming a sought-after model and actress.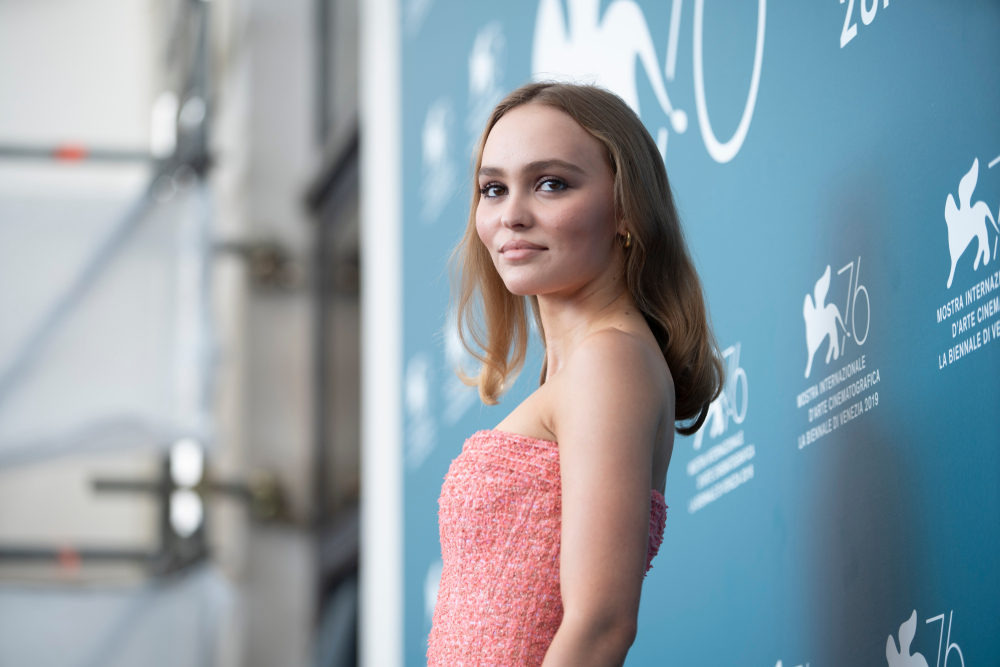 Aside from her height, there are other interesting stats and facts about Lily-Rose Depp that fans may be curious to know. Read on to find the answers.
Basic Facts About Lily-Rose Depp
Date of Birth: May 27, 1999
Birthplace: Neuilly-sur-Seine, France (a suburb of Paris)
Eye Color: Brown
Hair Color:
Height: 5'3" (160 cm)
Weight: 104 lbs
Measurements: 31-23-32 in (79-58-81 cm)
Nationality: French-American
Parents: Johnny Depp and Vanessa Paradis
Siblings: Jack John Christopher Depp III
Education: private schools in Los Angeles, California, USA (but dropped out at 17 years old)
Lily-Rose Depp's Modeling Career
Lily-Rose Depp began her modeling career at the age of 15 when she was signed by Chanel. She was handpicked by Karl Lagerfeld himself, who was the creative director of the French fashion house at the time. She quickly became a muse for the luxury brand and has since appeared in multiple campaigns for them, most known of which was becoming the face of Chanel No. 5 L'Eau.
It looks like modeling for fragrances is pretty "normal" within the Paradis-Depp family, after all. Lily-Rose's mother, Vanessa Paradis, famously appeared in a 1991 Chanel fragrance advert (Coco) playing a bird singing inside a cage. On the other hand, her dad, Johnny, became the face of Dior Sauvage in 2019 and again in 2022.
Gracefully coming out of the shadows of her uber-famous parents, Lily-Rose Depp's striking features and effortless style have also landed her modeling gigs with other top fashion brands. At a relatively young age, she graced the cover of famous fashion publications such as Vogue Magazine, CR Fashion Book, and Oyster Magazine. According to models.com, Lily-Rose Depp is signed under CAA Fashion, whose other talents include Jennifer Aniston, Justin Bieber, Lady Gaga, and A$AP Rocky (to name just a few).
Lily-Rose Depp's Acting Career
In addition to her successful modeling career, Lily-Rose Depp is also steadily making a name for herself as an actress. She made her acting debut in 2014 in the film Tusk, directed by Kevin Smith. She has since appeared in several other films, including Yoga Hosers, Planetarium (with Natalie Portman), and The King (alongside then-rumored boyfriend Timothée Chalamet). Her performances have been praised by both audiences and critics alike, and she has received awards nominations for her acting.
Lily-Rose Depp FAQ
Q: What is Lily-Rose Depp's net worth?
A: Lily-Rose Depp's net worth is estimated to be around $2 million, according to Celebrity Net Worth.
Q: Is Lily-Rose Depp dating anyone?
A: She has not come out with any formal announcements about her current dating status, but early in March 2023, Lily-Rose Depp was rumored to be dating the singer 070 Shake. Her dating history includes Timothée Chalamet, Austin Butler, and Yassine Stein (a French rapper).
Q: What are Lily-Rose Depp's hobbies?
A: Lily-Rose Depp is known to enjoy dancing, photography, and reading. She told Harper's Bazaar that despite her celebrity pedigree, she's actually more of a homebody than a party girl:
"I'm not really a club-goer. I'm really a chilled person. I like staying at home. I honestly watch cooking shows more than anything."
Famous Females That Are 5-Foot-3
Lily-Rose Depp may be small in stature, but she has a larger-than-life presence in Hollywood and she's not alone! Here are other famous female faces in Tinseltown that share the same height as Lily-Rose Depp: Scarlett Johansson, Cardi B, P!nk, and Lena Dunham.