American rapper and record producer Travis Scott has been making music since the 2010s, most notable for his songs like Antidote, Sicko Mode (featuring Drake) and Stargazing. Besides his music, Travis is known as the long-time partner of reality star Kylie Jenner. How tall is the rapper called "La Flame?"
Travis Scott stands at 5 feet 10 inches (1.78m or 178 cm) tall.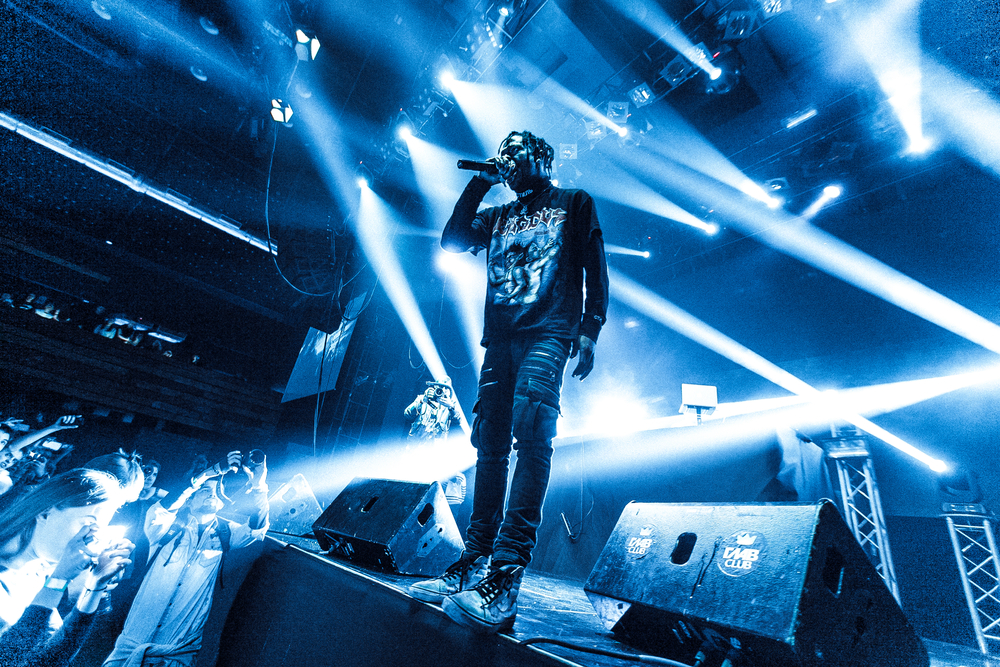 Among the members of the Kardashian-Jenner clan, Travis is one of the tallest, coming in second to Kylie's brother, Rob Kardashian, who stands 6 feet tall or approximately 1.63m.
Where did Travis Scott grow up?
Born under the name Jacques Bermon Webster II on the 30th of April 1991, the hip-hop star has previously talked about how difficult his childhood was. Growing up, he lived with his grandmother in South Park, Houston, a city notorious for crime and poverty.
According to Travis, growing up in the 'hood pushed him further to excel and work hard for a better life.
He moved to Missouri at his parents' place at 6 years old, and there he finished high school at Elkins High School. While studying, Travis joined musical theater, which was influenced by his musical ancestry from his father who was a soul musician. His grandfather was also into jazz composing.
Does Travis Scott have children?
The 31-year-old rapper has two children as of 2022, both with Kylie Jenner, with whom Travis has been in a relationship for approximately 5 years. Their first child, Stormi, was born in 2018, and Wolf, their second, followed in 2022.
How did Travis Scott become famous?
Travis started out his career in the music industry with the help of rapper and owner of Grand Hustle Records, T.I. He got interested in Scott's production, particularly that of Lights (Love Sick), and asked him to come in for a meeting where T.I. freestyled with one of Scott's earlier productions, Animal.
Travis continued to produce music and finally struck gold with his major-label debut studio album, Rodeo, which included the highest-charting single, Antidote. The song peaked at number 16. Following the success of his album, Scott also headlined a concert tour, The Rodeo Tour in 2015 with rapper Young Thug and producer Metro Boomin'.
This would be followed up with his second studio album, Birds in the Trap Sing McKnight, wherein his collaborative single with Young Thug titled, Pick Up the Phone, was certified double-platinum by RIAA. 
By the end of 2017, he released a collaborative studio album, Huncho Jack, Jack Huncho, under the name "Huncho Jack", with Quavo. It debuted at number 3 on the Billboard 200 and had 7 tracks on the Billboard Hot 100 list.
Travis reached worldwide recognition upon the release of his 3rd studio album, Astroworld, with the Billboard Top 100 number one single, Sicko Mode. At the 2019 Superbowl halftime show, he delivered a lit performance with Maroon 5 and Big Boi.
What is Travis Scott's net worth?
With a stellar career under his belt, fans are wondering how much Travis Scott is worth. According to the website Wealthy Gorilla, Travis Scott's net worth in November 2022 is around $60 million. Though minuscule compared to his girlfriend Kylie's $900 million net worth, Travis is still considered one of the highest-paid rappers of the current generation.
Aside from making new tracks and selling out concert tours, Travis has also been making money off his merch and endorsement deals with sports giant Nike and luxury brands Helmut Lang and Dior.
What luxury cars does Travis Scott own?
The rapper has been known in the hip-hop scene as a big car enthusiast. His car collection, which was estimated to be worth around $13.5 million, is truly extravagant. Name it and he's probably got it!
He loves customizing his cars like his Lamborghini Urus, Aventador, and his Mercedes Benz G 500 wagon. The rapper has also got a string of Ferraris and the rare $5.5 M Bugatti Veyron.