Year on year, TikTok booms in popularity. It is the fastest-growing app and one of the fastest-growing social media sites of all time. In 2019, TikTok introduced a new feature – the ability to live stream. As with all things, there is a slight learning curve involved. That's where this article comes in.
If you've been wondering how to go live on TikTok, or what the benefits are of doing so, wonder no more as this article will guide you. Plus, by the time you're finished reading, you'll know exactly when to go live – and when to avoid it!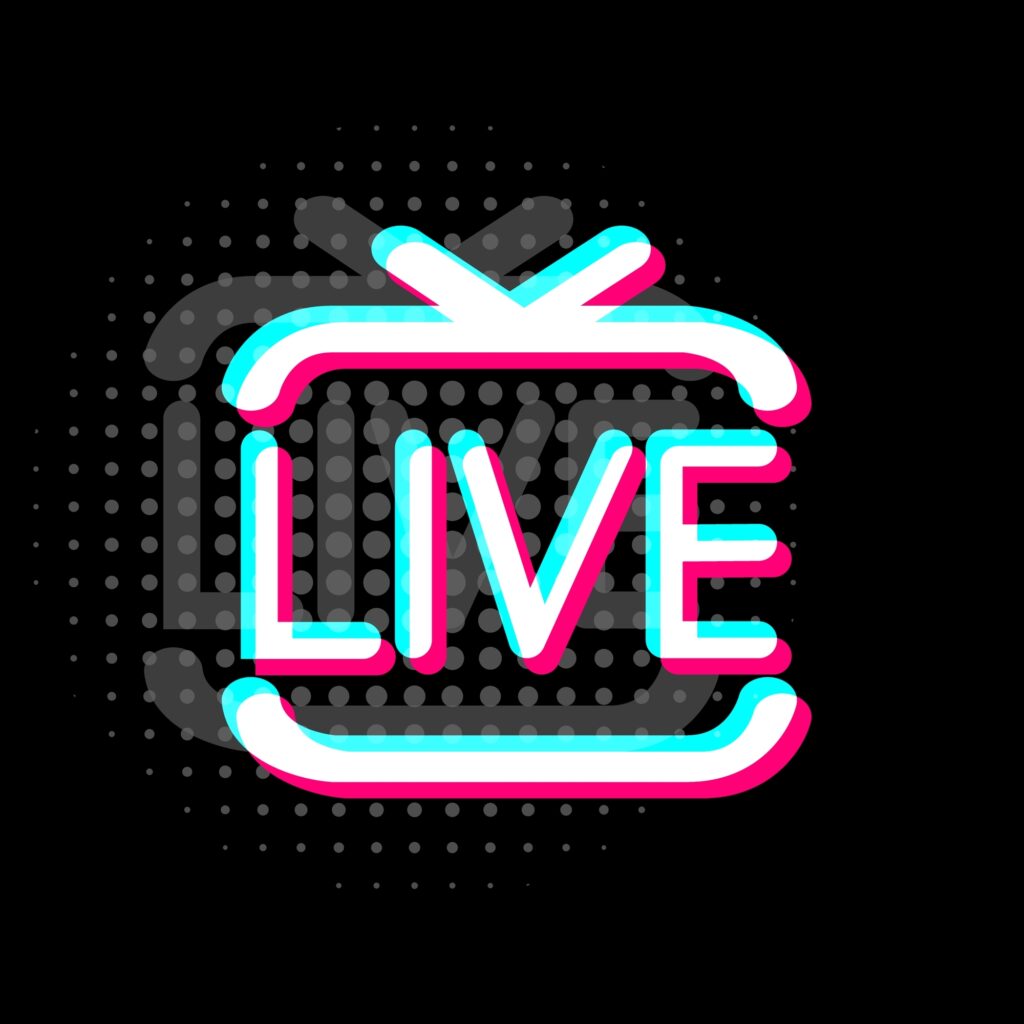 How To Go Live On TikTok From Start To Finish
Going live on TikTok is easy, provided that you meet the two requirements for doing so. These requirements are that you must be 16 years or older and you must have more than 1,000 followers. If you meet these requirements, you'll be able to see the 'Go LIVE' button, and if you don't meet them this option won't be available to you.
To go live on TikTok, all you need to do is open the app and tap on the create icon (a camera icon with a + sign in the middle) that is located at the bottom of the screen. Then select the 'LIVE' option.
Once you've done this, you'll need to choose a thumbnail for your live stream and give it a title. At this point, you can also add effects and filters, nominate a charity to collect for, turn comments on or off, add up to 20 moderators, and share your live stream to other social media platforms that you've linked to your TikTok profile.
After that, you're all set! Simply tap the 'Go LIVE' button and enjoy yourself. When you're finished, end your stream by selecting the power button at the bottom of the menu screen. The moment you end your live stream, a recording of the live stream is available for download in the 'Settings and privacy' section of your profile. 
The Benefits Of Going Live On TikTok
Just like going live on other social media platforms, the benefits of going live on TikTok are huge. Here are just a few of the many benefits that come hand-in-hand with hitting that 'Go LIVE' button.
By going live on TikTok you're presenting your followers with a more authentic, unpolished, and unfiltered (even if you're using filtered!) version of yourself which helps them develop a strong parasocial relationship with you.
Going live on TikTok can up your engagement, build your audience, and present you with an opportunity to create new content in two ways.
The first way is that you're provided with an opportunity to create content that you normally wouldn't such as hosting a Q&A session with your audience, sharing important updates, or giving them a glimpse into your behind-the-scenes set-up. The other way is that, should you choose to stick to creating the content you normally do during your live, you can use the footage from the recording to create new content.  
And finally, and perhaps most importantly, going live on TikTok allows you to make money. When you go live, you are eligible to receive LIVE Gifts from your followers. These LIVE Gifts help you collect Diamonds, which – once you hit USD $100 – can be redeemed for money via PayPal and other verified payment services.
When Is The Best Time To Go Live On TikTok?
While there are many tips to help you maximize your live time, one of the most important tips is timing. The time you go live could determine whether your stream is a success or not. 
TikTok itself lists 'Time slot' as one of the most important considerations when going live. They say "Primetime hours provide the best time to stream, but you also want to consider your audience. Think about shifting your LIVE stream to coincide with the time of day they are most active."
According to research conducted by US Screen, the best times to go live on TikTok is between 06:00 AM and 10:00 AM and between 07:00 PM and 11:00 PM on Tuesdays, Thursdays, and Fridays.
The above information, coupled with the fact that 32% of all TikTok users are between 10 and 19 years old, suggests that the best time to go live on TikTok is essentially before school and work, and in the evenings after homework and housework are done.