Bruno Mars gave us some of the biggest hits of the past decade and embarked on several lucrative tours, but did he earn enough money to call himself a billionaire?
Bruno Mars isn't a billionaire. His net worth has been estimated at approximately $175 million, and he earned most of his fortune through album sales and sold-out tours.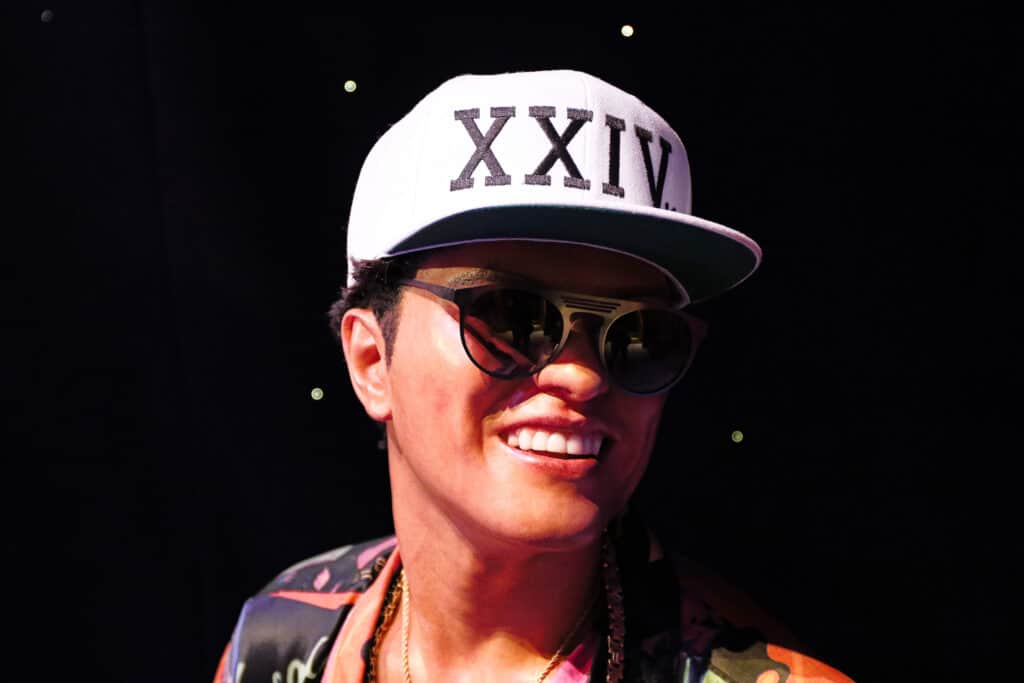 From Rags to Riches
Bruno Mars has millions in the bank right now, but there was a time when he didn't even have a place to call home. He spent part of his childhood living at an abandoned bird zoo, Paradise Park, and also slept on rooftops and in abandoned cars with his brother and father.
The singer appreciated his father's ability to always find a place where they could crash for a night, and claimed that his homeless childhood days didn't leave him with lasting scars.
"We had it all, you know. We had each other and it never felt like it was the end of the world… Maybe that's why I have this mentality when it comes to music. 'Cause I know I'm gonna figure – I'm gonna figure it out, just give me some time," Mars told 60 Minutes.
He eventually managed to escape poverty and become a worldwide sensation. His rise to fame started in 2010, when his first two singles "Just the Way You Are" and "Grenade" topped the Billboard Hot 100 chart and reached no. 1 around the globe.
With over 130 million records sold worldwide, Mars is one of the best-selling artists of his generation. He also owes a huge chunk of his fortune to his tours – his latest 24K Magic World Tour grossed $367 million, making it one of the highest-grossing concert tours in history.
Mars repeatedly made it to Forbes' Celebrity 100 list, most recently in 2019. The magazine estimated that he made $51.5 million during this time period, mostly due to the success of his 24K Magic World Tour and the Las Vegas residency at the Park Theater.
The Grammy-winning singer also joined forces with several famous brands, including Bench and Pepsi, but owes most of his fortune to music. Celebrity Net Worth estimated his net worth at around $175 million in 2020.
Spending His Fortune
Bruno Mars enjoys spending his fortune pretty much the same way as other celebrities – on fast cars and luxury homes. It's been reported that his Studio City estate set him back by $6.5 million in 2015, and he sold two other properties in Hollywood Hills and Hawaii that same year.
Mars also doesn't shy away from giving back – he worked with numerous charities and gifted seven members of his band with $55,000 watches. In 2020, he made a $1 million donation to the MGM Resorts Foundation in an attempt to help its employees during the coronavirus pandemic.
The Future Billionaire?
The terms "billionaire" and "millionaire" are thrown around very loosely, but there's a huge difference between them. Many of Hollywood's biggest stars happen to be millionaires, but only a handful can call themselves billionaires – and Bruno Mars is not even close to getting there.
The "Uptown Funk" singer is, first and foremost, a musician, and a list of recording artists who crossed the billion-dollar mark includes only two people – Kanye West and Jay-Z.
West made many overblown statements about his wealth over the years, but Forbes finally declared him a billionaire in 2020. They estimated his net worth at $1.3 billion, a fortune he mostly earned due to the success of his Yeezy sneaker empire.
Jay-Z's journey to the billionaire status was much different, and it's a combination of different factors, but his success as a musician is only one of them. He also owns wine brand Armand de Brignac, cognac brand D'Ussé, streaming service Tidal, and record label Roc Nation.
Judging by their example, being a best-selling artist isn't enough to be a billionaire. If Bruno Mars ever wants to reach that status, he'll have to launch a successful brand or a record label and monetize his celebrity status through these business endeavors.