Amala Ratna Zandile Dlamini, also known as Doja Cat, is a famous American singer, rapper, and record producer. She's signed under Kemosabe Records and RCA Records and has a Grammy award in her name. The singer is worth about $8 million. But where's Doja Cat from?
Doja Cat is South African. However, the rapper is not fully from Africa, as she also has Jewish-American ancestry.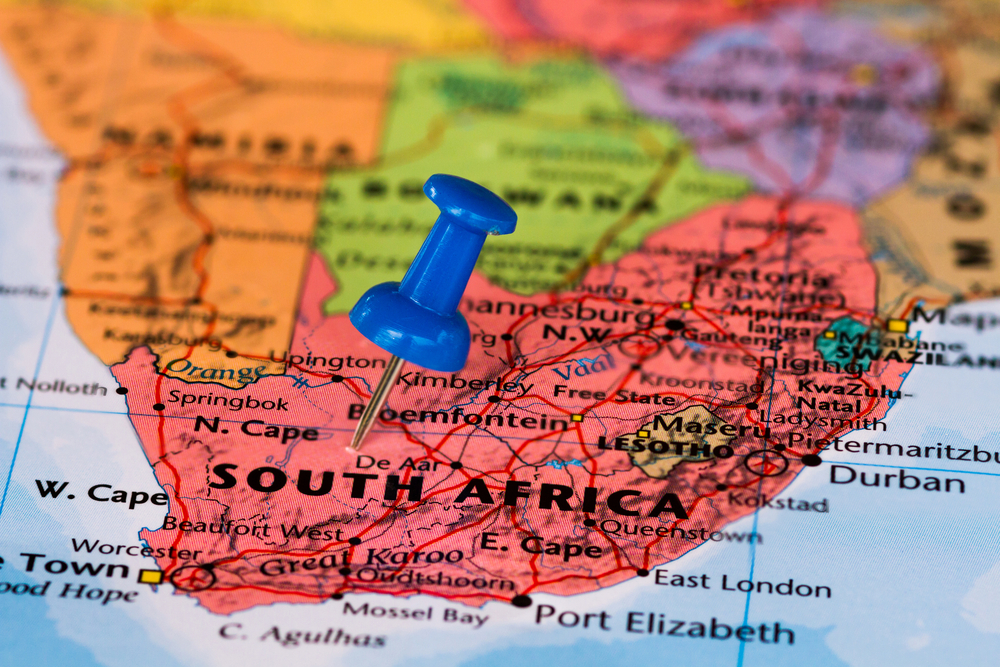 Let's find out more about her roots and family.
Is Doja Cat from a wealthy family?
Doja Cat grew up in an incredibly artistic family, meaning everybody in her household had creative talent. Her father, Dumisani Dlamini, was a South African actor who starred in the 1992 musical Sarafina. Deborah Elizabeth Sawyer, Doja's mother, is a painter and actress. She became famous after starring in Friends Don't Let Friends Date and Martyrs-The Chronicles of Blood. 
Doja Cat first learned how to sing and dance from her aunt, who wanted her to get into a performing arts high school.
Doja Cat was born into a wealthy family in Los Angeles, as her parents were both decently paid actors. Although her parents separated when she was still very young, they were able to give her a comfortable life until she became famous at 17 years old.
Where did Doja Cat grow up?
Doja Cat was born and raised in Los Angeles, California. Her mother is Jewish-American, while her father is South African.
Before she turned five, her father moved back to South Africa because he was homesick. Maybe he got tired of the American culture or was deeply attached to his roots — we can't say, but he hoped his family would join him.
However, traveling to a different continent and leaving a child and wife behind wasn't his best decision as it led to a separation. As Doja Cat got older and famous, she denied having any form of solid relationship with her father.
After her husband moved, Deborah Sawyer took a young Doja Cat to New York City but moved back to Los Angeles after five years. When Doja Cat turned 11, her family moved to a Hindu temple, where they stayed for a couple of years. However, it turned out that the temple was making Doja Cat miss out on her childhood, so they left.
In essence, Doja Cat spent her childhood in New York and Los Angeles.
Is Doja Cat from New York?
Doja's ethnicity is partly South African because of her father. However, she still has American blood and is originally from Los Angeles, California. She spent around five years in New York City, but it's neither her birthplace nor hometown.
It's important to note that she has no real estate investment in New York. So, it's best to say that the rapper has no connections with the city, except when she goes on tours.
Who is Doja Cat's father?
Dumisani Dlamini is popular for many reasons, including being Doja Cat's father. Born on October 23, 1963, the actor first came into the limelight after starring as Crocodile in South Africa's musical, Sarafina!. However, before he got the role, he struggled to enter the South African movie industry.
Dumisani Dlamini lives a quiet life and doesn't share anything about his family nor his childhood. He even kept mum during one of his interviews when asked about his younger days. The actor-cum-producer was featured in various short movies over the years. He was also the producer of the 2004 film Drum.
He owes much of his success to his mother — Doja Cat's paternal grandmother — who used to dress him up for weddings and other events. She knew he was an artistic child and pushed him to maximize his talent until he started going after movie roles.
Dumisani Dlamini moved back to South Africa when Doja Cat was still a toddler, causing them to have an estranged relationship. However, Doja Cat has plenty of kind words about her father. She said he's an amazing dancer and actor, and although she has never met him, she still respects him.
Does Doja Cat sing Zulu songs?
Doja Cat has South African blood; however, she sings only English songs. Does she have plans to sing Zulu songs? Well, she hasn't said anything to that effect. However, all her raps and songs are in English and it may remain like that forever.