Public figures are not hesitant to speak out on personal and social issues these days. Elon Musk is one such celebrity, outspoken and controversial at times. What are his views on religion, and does he have a religion he subscribes to himself?
Elon Musk is irreligious. His belief system could possibly be described as atheist or agnostic as best. His only faith is in science and in a systematic understanding of the universe and how the laws of the universe work, and in humankind.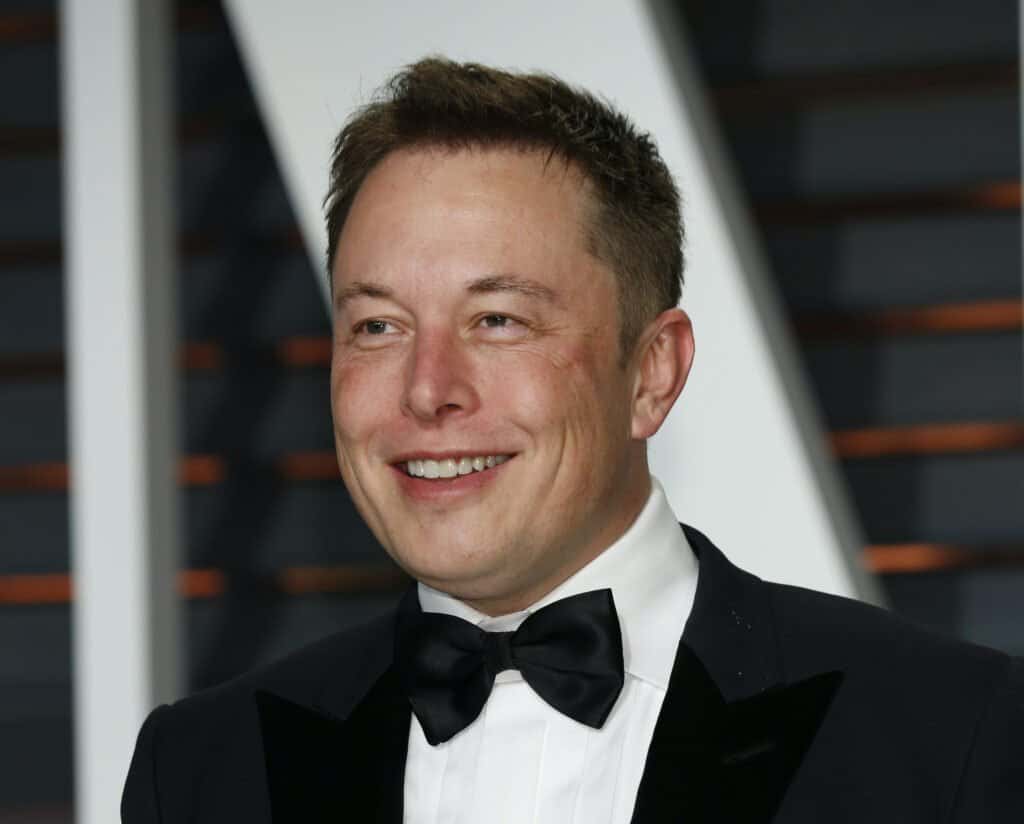 Was Musk influenced by his peers towards having a secular approach to life, or has he dabbled with spirituality? Read on to find more!
Elon Musk Has Never Prayed
In an interview with Rainn Wilson, actor, author, and businessman, Elon Musk talked about his atheism.
Rainn is a man with a deeply religious background, who has talked about ideas of spirituality with all his guests on his former web series and current podcast Metaphysical Milkshake. Being raised in the Baha'i faith, actor Rainn Wilson grew up believing that "the whole world was one family, that all races were one, that men and women were equal … that science and religion could agree and should agree, and that was how God wanted it to be."
It might have come as a slight shock to him, then, when Musk casually presented his staunch anti-prayer stance in the lightning round.
Wilson first asked Musk what he worshipped, to which he replied that he didn't worship anything. "I do devote myself to the advancement of humanity," he said, "by using technology." When asked if he prayed, Musk quipped, "I didn't even pray when I almost died of malaria." Wilson was quick to reply, saying, "Wow. That's really not-praying."
It might seem that deeper questions run on Musk's mind, however than the simple dos and don'ts of religion as he might see them.
A famous quote from the episode has Musk asking "The answer is the universe. What is the question?"
Still, at the site of a hotly anticipated Falcon lunch, Elon Musk was recorded announcing to "any entities that are listening" to "please, bless this launch."
The comment was recorded in Bloomberg's profile on Elon Musk, but in the absence of any official commentary, it stands to be seen whether the comment was sarcastic or not.
Knowing what we know of Elon and his firm belief in memes, however, we're leaning towards the former.
Elon Musk Believes In The Power of People
Quite simply put, Elon believes that it's us who have the real "higher power".
Elon has been quoted as saying:
Do I think that there's some sort of master intelligence architecting all of this stuff? I think probably not, because then you have to say: "Where does the master intelligence come from?"… I think, really, you can explain this with the fundamental laws of physics… complex phenomenon from simple elements.
In other words, while he might be agnostic as best, Elon believes in human intelligence as supreme.
He has even said as much as that the extra-terrestrial life on other planets would not be intelligent in the way humans are in his Metaphysical Milkshake episode.
Elon Musk Has Advocated For Meditation
While not thought of as a spiritual practice, Elon Musk has been touted as one of the many celebrities that practice Transcendental Meditation.
Transcendental Meditation (commonly abbreviated as TM) is billed as a natural and effortless technique backed by hundreds of scientific studies the world over.
While he'd only done it "7 or 8 times ever", Elon Musk said that "TM works for a lot of people and that's great."
His TM teacher, Bob Roth, was quoted as saying that Musk "loves his meditation to reset and rebalance." His comments came after Musk's tweet, so we can only imagine if Musk had gotten more in touch with his inner field of creativity and silence by then.
Elon Musk is not the only successful businessman nor celebrity practicing TM. Tim Ferris, whose four-hour workweek might be at odds with Musk's pressure-driven routine, interviewed over 200 people for his book and found that around 80% of them meditated.
Most had been taught by Musk's own teacher, Bob Roth, who not only taught millionaires and billionaires but at-risk youth, disabled children, and people from underprivileged communities.
This could explain the appeal for both people driven by stress and driven by a natural curiosity to explore – both qualities which seem to be embodied in Elon Musk himself.