Grimes, born Claire Elise Boucher, is a Canadian singer, songwriter, and producer. She was reported to be a vegan before she was pregnant.
Grimes has been vegan since 2015 but stopped when she consumed milk while pregnant, giving in to her cravings.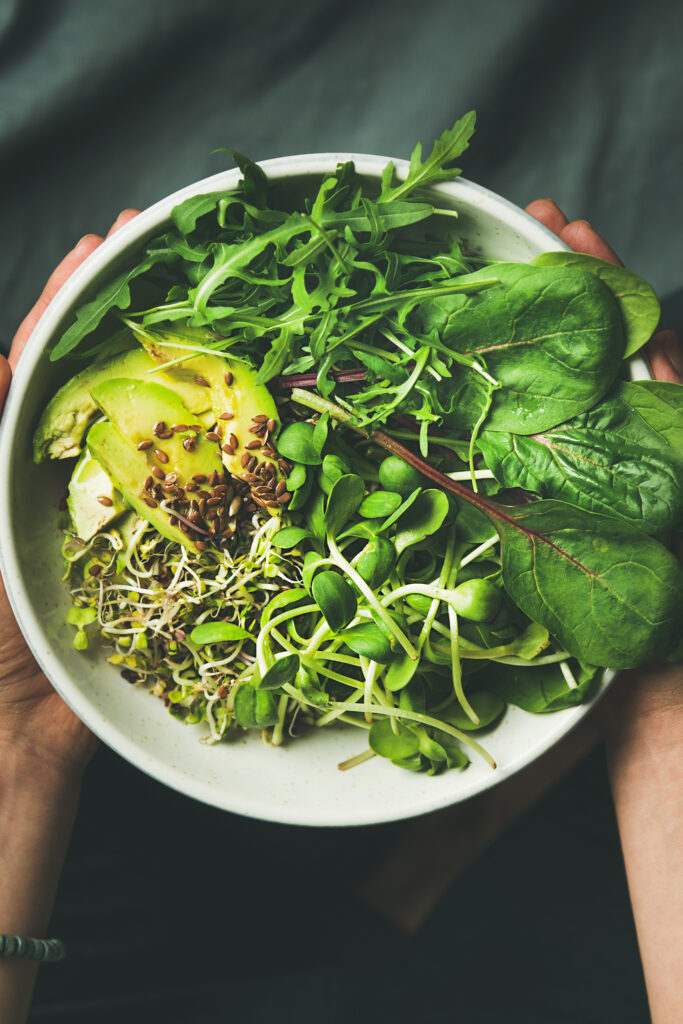 Let's dive deeper into the life of Grimes.
Why Isn't Grimes Vegan Anymore?
In an interview with Harper's Bazaar, she revealed that for the first time in 20 years, she was craving a glass of milk. And it wasn't just any milk; she craved cow milk, which was a damper on her vegan diet plan.
And even when she was vegan, Grimes pointedly expressed her dislike for vegetables. She complained about eating them, especially broccoli, which she called disgusting.
The singer didn't use to eat breakfast before she got pregnant. But she started having toasted bread soaked in melted butter for breakfast during pregnancy. She called it "butter toast."
Although it must not have been easy, she was willing to give up on her vegan diet and most food items she didn't like if it meant that her unborn child would get to eat good food.
As such, Grimes is no longer a vegan after having her 20-year diet plan disrupted due to pregnancy cravings.
Who Is Grimes?
Professionally known as Grimes, Claire Elise Boucher was born as a French Canadian, but is also of Italian, Ukrainian, and Métis descent.
She was born and raised in Vancouver, Canada, and was born on March 17, 1988. She was also raised as a Catholic.
Sandy Grassino, her mother, was once a prosecutor and an art advocate, while Maurice Boucher, her father, was a banker.
Grimes dropped out of McGill University in early 2011 to focus on her blooming music career. Her stage name 'Grimes' was chosen when she started writing songs in 2007 on her MySpace page.
Her genres of music are dream-pop, synth-pop, art-pop, electric pop, and experimental pop while also touching on science fiction and feminist themes. The visual artist has released about five studio albums.
Aside from being a visual artist, she is a musician, singer, songwriter, music video director, and record producer as well.
Grimes is also a mother of two children. The talented artist has been in a relationship with Jamie Brooks, Devon Welsh, and Elon Musk, with whom she had two children.
Last year she was named one of the judges at the Fox new singing competition show Alter Ego.
Who Is Grimes Currently Dating?
Grimes is currently in a serious relationship with the infamous WikiLeaks whistleblower, Chelsea Manning.
The former US soldier made the headlines in 2010 for leaking thousands of documents, which were military and diplomatic in nature, to WikiLeaks. Manning was sentenced to 35 years imprisonment after being found guilty of 22 crimes, including a violation of the Espionage Act.
Manning's remaining prison sentence was commuted in 2017 after President Barack Obama concluded that it wasn't an appropriate sentence after she had served seven years and after many suicide attempts.
Manning was born Bradley Edward Manning. She is 34 and is a trans woman. She stated that she wanted to be addressed as Chelsea Manning in 2013.
Grimes and Manning got together after Grime's second breakup with Elon Musk.
Grimes, who is raising two kids with Elon Musk in Austin, is reported to be living with Manning, although Manning still has a place in New York.
Grimes still has her connections with Elon musk as they claim to still be in love even though they have separated. In an interview at her house with Vanity Fair, she says that though they've split up, they're on good terms.
According to what a source tells Page Six, Grimes and Manning seem to have "U-Hauled it."
What Is Grimes' Net Worth?
In the last few years, Grimes's net worth has grown impressively:
In 2018 it was $1.5 million.
In 2019 it was $2 million.
In 2020 it was $2.2 million.
In 2021 it was $2.5 million.
In 2022, Grimes' net worth is currently about $3 million. Her yearly income is estimated to be over $300,000 dollars.
She is proud of the fact that she has never collected any form of capital or anything relating to financial services from her ex-boyfriend, Elon Musk, even though he is considered one of the richest people currently living on earth. She has worked hard to build her wealth through her professional career over the years.