From her wealth of work on the silver screen to her position as the proud CEO of new-age lifestyle company Goop, American actress and all-around A-lister Gwyneth Paltrow has continued to grow her name outside of acting over the years. How has her personal life changed over that time, is she still married to Chris Martin?
Gwyneth Paltrow is married to Brad Falchuk, a marriage that took place in 2018 on Long Island. Prior to her marriage to Falchuk, Paltrow had been married to the lead singer of Coldplay, Chris Martin.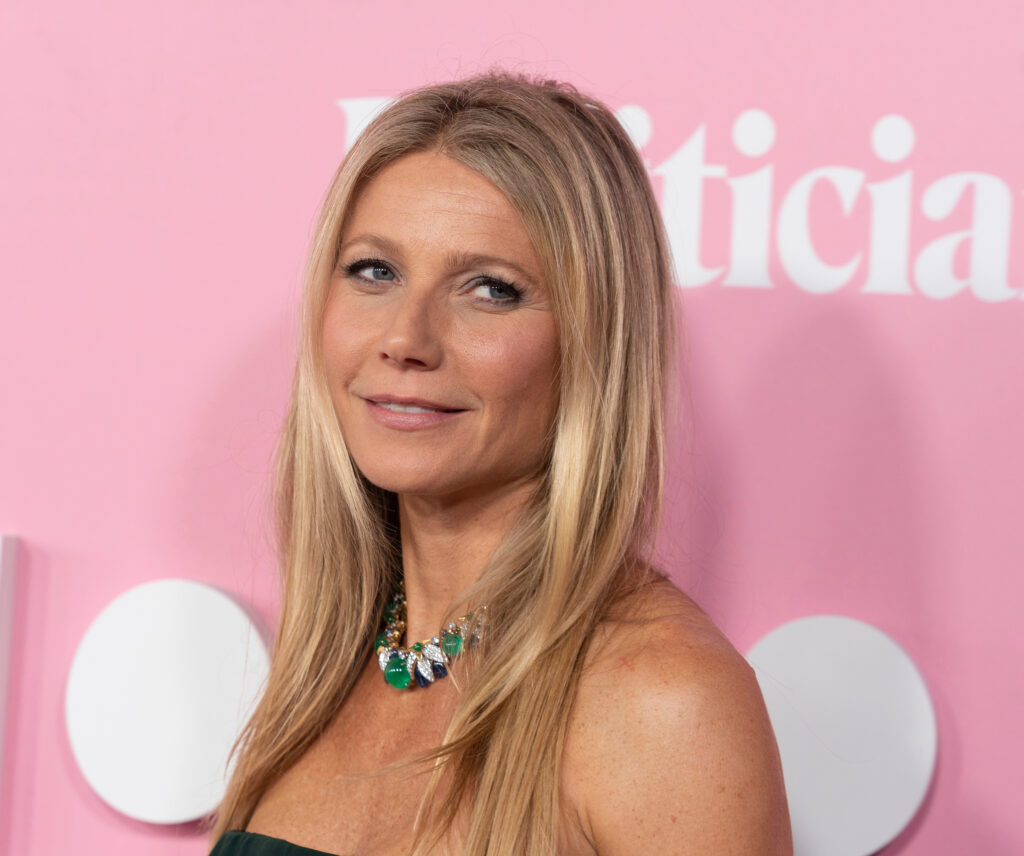 As an actress that enjoys the rarified atmosphere at the top of the Hollywood food chain, Paltrow has had a number of relationships with other high-profile celebrities and stars. Let's have a quick look through the rest of her marital history.
The Pitt Years
Not that it's likely of any interest to the involved parties themselves, but one of the most vaunted statuses that a celebrity couple can achieve is that of the "super couple." It's a title reserved especially for the relationships between the biggest and brightest stars.
We've seen examples of that, one of the first that immediately springs to mind is the "Brangelina" couple, a mashup of the names Brad Pitt and Angelina Jolie, who were dating.
If the internet had been in the form that we now know it, and if the media planets had aligned, then it's quite possible that we'd have seen a similar pairing fandom surrounding Paltrow and Pitt, who not only dated but were engaged.
Unfortunately, Pitt doesn't get a mention as one of Paltrow's previous marriage partners, as the pair's engagement ended up reaching a rocky spot where it eventually fizzled out. There was a fair bit of coverage over the canceled wedding plans, with both Pitt and Paltrow remaining fairly amiable, if a little upset, over the whole fiasco.
Warming To Coldplay
Paltrow's next engagement was to Coldplay's singer-songwriter and lead man Chris Martin. According to Paltrow, the media knew they were dating before she even did, claiming that the rumor-mill had started turning in regards to their relationship long before they had even met.
For Martin, at least, the relationship must have been dream-like. Though he is not some unknown or unrecognizable name, Martin described it as being like going from "a loser to going out with an Oscar winner."
His being unnecessarily hard on himself, aside, just how exactly did the two start dating in the first place?
Interestingly, it was actually those same fabricated rumors of their relationship that caused them to begin dating in the first place. Martin allegedly began making light of the fact, referring to Paltrow as his girlfriend while on stage, before the two had even met!
That led to a situation where Paltrow met Martin backstage at a concert. Though the circumstances surrounding their meeting and engagement seem like something out of a story, there was no fairytale ending for the pair.
After some rather hurtful rumors involving infidelity, and a strange divorce proceeding dubbed "conscious uncoupling," the two ended up divorcing in 2016. According to the conscious uncoupling method, both Paltrow and Martin got to walk away from the divorce with no hard feelings.
The notion of the split being a friendly one seems to be true, as Paltrow has had nothing but good things to say about Martin and his qualities as a father. Whether out of respect or not, Martin has been similarly silent on any potential issues the pair may have been going through.
Paltrow and Falchuk
Single life wasn't in the cards for Paltrow for long, following her divorce from Martin, as a new friendship-turned-relationship with a long-time friend was about to blossom into something so much more.
She had met Brad Falchuk while on the set of Glee, of which Falchuk was a co-creator. This meeting was during 2010, and over the next five years, as Paltrow's marriage to Martin slowly came to an end, she found herself beginning a new relationship together with Falchuk.
Although the exact timings for when she began dating Falchuk are unclear, the two began dating at least from 2015, and finally tied the knot in 2018. Paltrow has kept the inner goings-on of her relationships fairly quiet, a trick she learned during her time with Brad Pitt, but all seems well so far in the couple's marriage.