Actress and lifestyle influencer Gwyneth Paltrow made a name for herself with her impeccable and extravagant tastes. These luxurious tastes presumably extend to her choice in where she calls home.
Gwyneth Paltrow has two homes; one mansion in Brentwood, California, and one vacation home in Long Island's elite Hamptons. She famously lived apart from her husband, television writer Brad Falchuk, for a short period, but they moved in together in 2019.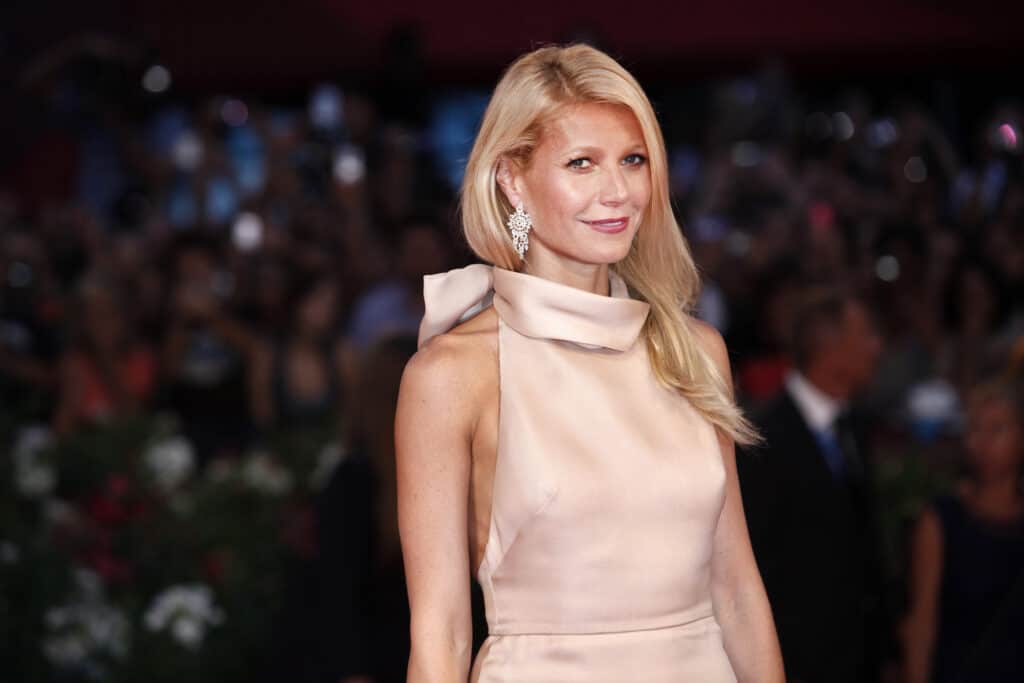 It seems that the wellness influencer has a talent for turning the unconventional into the aspirational, and her curated eye for life might inspire envy — although surely, she would argue that the trick is to create balance, not to court the green-eyed monster.
Brentwood, California
Gwyneth Paltrow owns one home in Brentwood, California, while her other home is in the Hamptons. As for her Brentwood home, it is as stylish and beautiful as one would expect from the Goop founder.
Hello! Magazine reported that Gwyneth Paltrow hired a team of professional decorators and organizers to ensure that her cabinets and counters were beautiful and easily managed. The professional organizers, known as The Home Edit, also boast celebrity clients such as Mindy Kaling and Reese Witherspoon.
Reese Witherspoon and Gwyneth Paltrow don't just share their taste for professional organizers; they are also good friends. In 2018, Paltrow shared an Instagram post picturing her holding Witherspoon's debut book, "Whiskey in a Teacup," in front of a stunningly styled wooden bookcase.
As shown in the snapshot, Gwyneth Paltrow's tastes lean towards soft neutrals and natural materials, which is how she decorated her home. Although her brand, Goop, often touts fascinating, if extreme, wellness options such as luxury dust supplements, her interior design choices reflect a different sensibility: a luxurious but ultimately cozy and comfortable home life.
This is reflected not just in her decor choices but in the architecture of the home itself.
Windsor Smith, a highly-regarded interior designer and developer, built the 13,000 square foot home as a spec house (a move-in ready home) as a home for "nomadic global families" to call their own, according to Mansion Global. Certain design sensibilities for these families include a non-traditional dining room and a separate kitchen for a professional chef.
East Hamptons Home and Interior Design
Gwyneth Paltrow and her family are undoubtedly the global nomads that Windsor Smith intended for her spec house, as Paltrow also owns a second home for vacationing in the Hamptons. Just like her home in Brentwood, her home in the East Hamptons is also decorated with impeachable taste.
Josh Duboff visited Gwyneth Paltrow's Hamptons home while writing about the Goop x Cartier party for Vanity Fair and claimed that the experience was transformative.
Although the high-end party was catered with mouth-watering "lobster in red curry, roasted salmon, smoky eggplant dip, and green chickpea hummus," and featured a Cartier pop-up, Duboff said that Paltrow managed to keep the affair low-key and cultivate a casual-feeling dinner.
This is perhaps the case with all her lifestyle and design sensibilities, which many people admire for balancing elegance with Californian-casual flair. This balance is evidenced in her redesign of a warehouse that was once a chicken coop into a Santa Monica home for her brand, Goop.
The Architectural Digest video also provides tips on curating similar energy and flow in your own home, including incorporating neon lighting.
Lifestyle Sensibilities
Just as Gwyneth Paltrow creates balance in her interior design choices, she also creates balance and wellness in her home life.
In an interview with Vanity Fair, Paltrow claimed that her secret to wellness is "a little bit of everything. It's sleep. It's hydration. It's nutrition and exercise. It's not being toxic. It's watching your tongue. It's around people who love you and who are honest with you." In the same interview, she also said having a great dermatologist and occasionally indulging in a drink helps, so it seems wellness is all about balancing fun with self-care.
Gwyneth Paltrow famously lived apart from her husband, television writer Brad Falchuk, for their first year of marriage. She said this was to help their families blend harmoniously and gradually.
Although it may be unconventional, it seems to have been the right choice for Paltrow and her family, which is what matters in the end. Gwyneth Paltrow has a unique outlook on how to live, but perhaps we can all learn from her indulgent lifestyle and find ways to treat ourselves to harmonious living, too.