We most commonly associate the Spears name with the eldest sister and pop music princess Britney, but Jamie Lynn stepped back into the spotlight thanks to a resurgence in her once-promising acting career. Netflix in particular has been a good bet for both veteran actors and newcomers when it comes to providing interesting roles in exciting new shows.
Jamie Lynn Spears is a recurring character in Netflix's Sweet Magnolias, where she plays Noreen Fitzgibbons. The show began in 2020, and Jamie Lynn has been in the majority of the first season's episodes.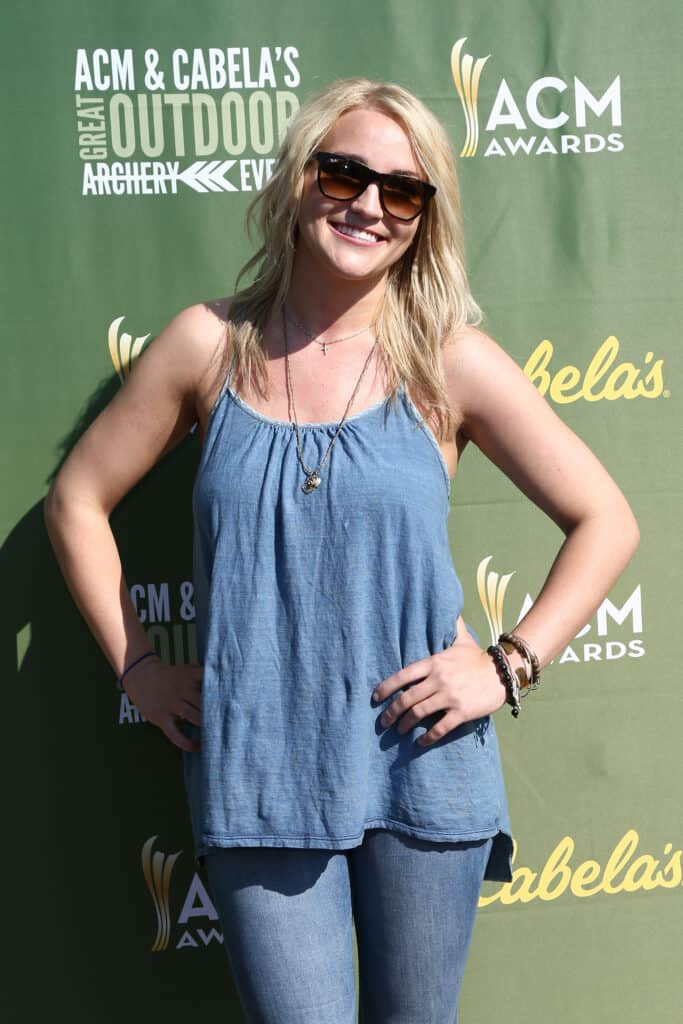 Jamie's acting career had stalled as of 2008, and although she was still making the occasional TV appearance here and there, she hadn't taken a regular role on a show or a part in a movie for almost 12 years prior to Sweet Magnolias.
Where Have You Seen Her Before
If Jamie Lynn's face manages to tug at some memories in the deepest recesses of your mind, giving you a feeling of vague familiarity, it's because you've possibly seen her on TV before. Depending on your age, or being around siblings or young teens that made up the primary demographic, you may have seen her on Nickelodeon teen comedy Zoey 101.
All the way back then, in 2008, it was no mere minor or supporting role for the potential star Jamie Lynn, she took front and center as the eponymous main character Zoey Brooks. Comparing photographs of her characters in Zoey 101 and Sweet Magnolias, she has retained much of her youthfulness, looking more like a slightly older sister to her younger self, so fans of her first television outing likely immediately recognized her.
It might sound a little strange that the gap between the two acting gigs was so large, seeing as how her career got off to a flying start with Zoey 101, which received a variety of nominations from different award shows, even going as far as to pick up a fair few of them. It remained a fan favorite, too, with original watchers still clamoring for a reboot.
The reasons for her acting career dropping off the map was actually due to the fact that she became pregnant during her years as Zoey, and only being 16 at the time was forced to make life decisions far bigger than any teenager could be expected to make. In the end, she decided that she wanted to devote herself to raising the child, putting her career on the back burner temporarily.
From California to Carolina
In her return to an episodic show, this time on Netflix's streaming platform as opposed to a traditional TV network like her old home of Nickelodeon, Jamie Lynn got a role in Sweet Magnolias. Geographically we see Jamie Lynn take a leap from California all the way to South Carolina, transitioning from a comedy-drama aimed at teens to a more sober and grounded affair based around the lives of three women and their day-to-day trials and tribulations.
Jamie Lynn joined up to play the role of Noreen Fitzgibbons, in what Netflix describes as a young woman who is attempting to set her life right after a "series of bad choices." A quick spoiler warning if you're unfamiliar with the show and have planned to watch it, but 'bad choices' is putting it lightly.
We see Jamie Lynn's character Noreen end up entangled in a broken marriage, with her as the pregnant mistress to the straying husband, played by Chris Klein. With that revelation comes all the drama that one might expect, putting Noreen in a tricky place somewhere between her own innocence and the deplorable adulterer that she is soon to share a child with.
It's certainly a departure from the Zoey 101 days, offering a far more nuanced role than Jamie Lynn has ever taken previously, one that would likely even offer challenges to an experienced actor. She handles the character well, though, and has received much praise off the back of her honest and endearing performance.
It's almost an example of life imitating art, as both Jamie Lynn and her character know how it feels to be the bearers of pregnancy that while cause for celebration, is also the source of some significant disruption to their lives, albeit under different circumstances.