Britney Spears is a pop music icon, a figure whose name stands out amongst other artists on a list of select few stars that are known in almost every corner of the globe. Is it a safe assumption that Jamie Lynn Spears is related to Britney, just because she shares the same last name?
Jamie Lynn Spears and Britney Spears are related, they are sisters. The daughters of James Spears and Lynne Spears, from whom Jamie inherits her name, are also parents to Bryan Spears.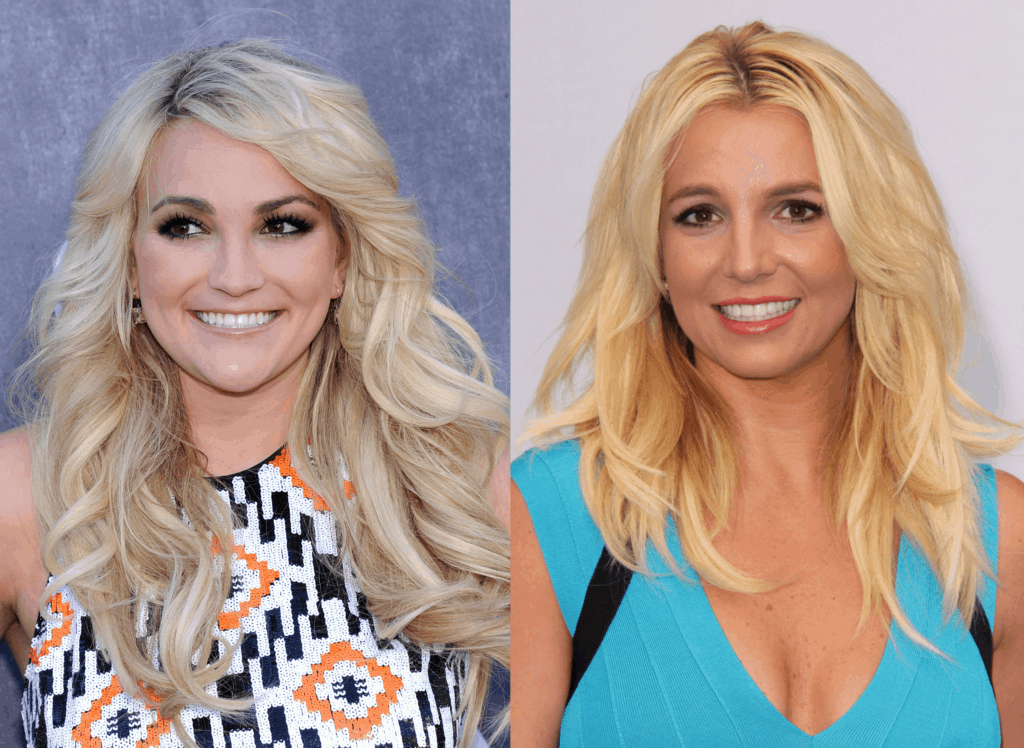 When someone is famous enough that their name begins to become something of a brand, it's easy to assume that there's some sort of connection based on the surname. In the case of Jamie Lynn and Britney, however, it's true.
The Spears Family
Hailing out of McComb, Mississippi, the Spears family consists of James and Lynne Spears, and their three children.
Without a doubt, the most well-known of the three children is middle child Britney, known as much for her incredible career in pop music as much as she is for the personal issues that were publicly aired throughout the years.
The youngest, Jamie Lynn, suffered from a lot of the same publicity issues, starting out with an initially squeaky-clean image as a teenage star, only to be dragged into drama by tabloids before barely reaching adulthood.
Older brother Bryan Spears would do a far better job at staying out of the limelight, initially studying to be a kinesiologist but later moving into a managing and directorial role for his sister Jamie Lynn.
Spears Sisters Controversies
Although they both followed their own path to fame and stardom, controversies always hounded them both throughout their lives.
In the case of Britney, after her debut album …Baby One More Time was such an enormous, world-wide success, she was essentially catapulted into the highest stratosphere of fame in an incredibly short amount of time.
Her subsequent releases only served to bolster that fame even further, making the eventual fall from the grace of the public an even further height to fall from. A lot of these controversies that took place for her were between 2005-2008 when her behavior was at its most erratic.
The head-shaving incident and subsequent admittance to a treatment facility are probably one of the most infamous of the controversies that took place for her, with the jarring images of the singer's transformations etching themselves into pop history.
Around the same time, Jamie Lynn was making a name for herself in the world of TV as Zoey Brooks on Nickelodeon show Zoey 101. She proved to have a knack for the world of entertainment, just like her older sister, earning herself multiple award nominations and wins for her work on the show.
Unfortunately, also like her sister, trouble was around the corner for the young starlet. Teen pregnancy at 16 completely altered the current trajectory of her life.
The Relationship Between Jamie Lynn and Britney
Constantly a target of the paparazzi, Jamie Lynn and Britney have thankfully almost always had each other's backs. It's heartwarming that even in all the push and pull they have experienced in their industries, they have never wavered in their support of each other.
Even from the very first run-ins with trouble, the two have been inseparable. Britney publicly supported Jamie Lynn during her pregnancy, and whenever Britney was targeted by harassment or abuse her sister was there to defend her.
Their support of each other even goes so far that Britney wished to make Jamie Lynn the conservator and trustee of her entire estate and wealth. Entrusting your sibling with that much responsibility and faith shows a bond that is more than just blood.
It makes sense, too, since the relationship between the two has never skipped a beat. With the arrival of children and their own families, the bond has only managed to grow stronger.
All in all, they have both been appreciative of the support that the other has given. One particularly stand-out moment of that was when Jamie Lynn presented her sister with an award at the Disney Music Awards, calling her sister her "hero".
A sentiment that is no doubt reciprocated between the two inseparable sisters.