Jessica Alba is best known as the Hollywood superstar, whose filmography includes the roles in sci-fi series Dark Angel and the Fantastic Four franchise. She also found success as a businesswoman with The Honest Company, but does this make her a billionaire?
Jessica Alba is not a billionaire. This is a common misconception since her company was valued at $1.7 billion back in 2015, but her personal net worth doesn't actually surpass a billion-dollar mark.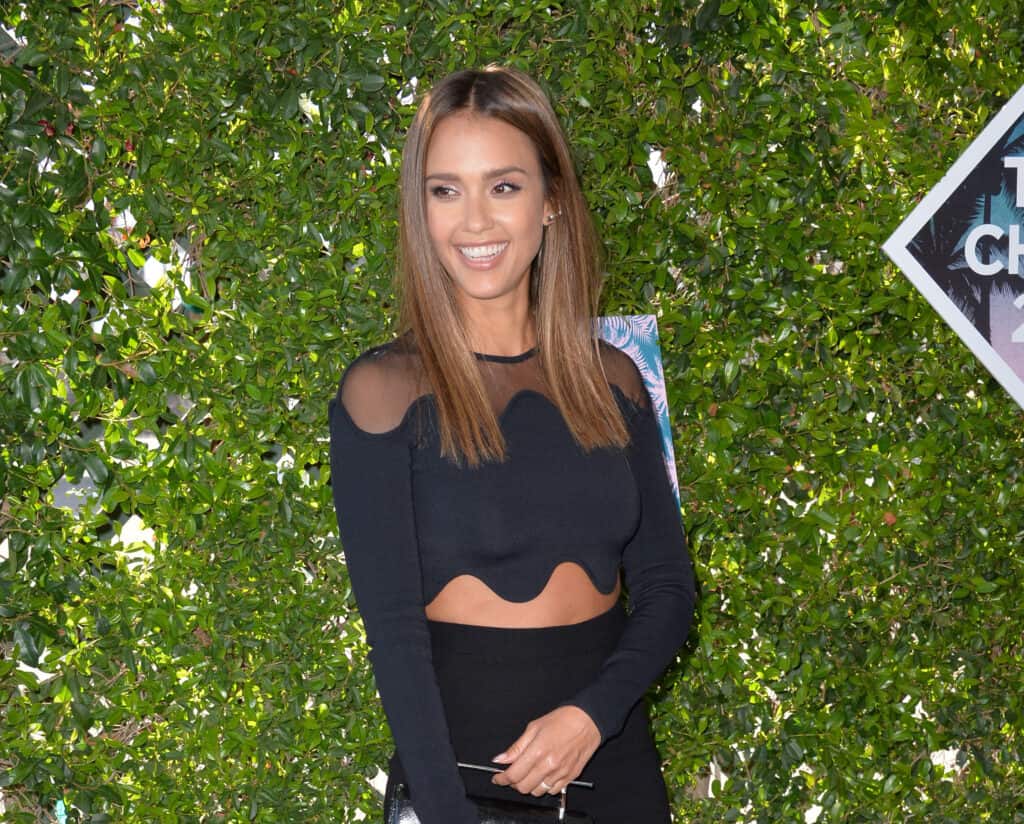 Keep on reading to find out how Alba made her fortune and how much she's actually worth.
The Honest Company
Jessica Alba owes majority of her fortune to The Honest Company – business enterprise that she started in 2011, shortly after the birth of her first child. The search for safe child care products with natural ingredients made her realize how difficult it is to find them, and she decided to do something about it.
"I founded The Honest Company on this idea: Everything that touches you and your family–everything in your home – needs to be nontoxic, needs to be effective and beautiful to look at, and needs to be affordable," Alba told Inc.
Honest became a huge success thanks to its safe and eco-friendly approach, and it was valued at $1.7 billion in 2015. Its value went up and down over the years, and it dipped below the $1 billion mark in 2017, but Alba is still running it and introducing new products.
Hollywood Paychecks
Most people aren't familiar with Alba's wellness empire and know her primarily as an actress. That's part of the reason why it's so surprising to learn she didn't actually make the majority of her fortune through her movie roles.
Alba never publicly disclosed the amount of any of her paychecks, but Money Nation estimates she made around $12 million through acting, based on industry comparisons and box office numbers.
One of the rare pieces of evidence of her financial success as an actress is Forbes' list of 100 highest-paid celebrities from 2007. Alba was placed at no. 78 spot with $9 million earned, which isn't all that surprising since she appeared in Fantastic Four: Rise of the Silver Surfer, Good Luck Chuck, Awake, and several other movies this year.
Alba's name can still be found on the lists of the world's richest and highest-paid actresses, but they're often pretty misleading. Her personal fortune is impressive thanks to her business endeavors, but she hasn't starred in many notable projects in the last few years.
Jessica Alba's Personal Net Worth
Back in 2016, when The Honest Company was at its peak, Alba's personal net worth was estimated at $340 million. Its revenue doesn't belong solely to the Sin City actress, since she co-founded the company alongside Brian Lee, Sean Kane, and Christopher Gavigan.
Alba also made it to the list of America's richest self-made women and America's richest entrepreneurs under 40 that same year. Her net worth might be lower right now since The Honest Company dipped in value, but this isn't her only source of income.
Alba also made a hefty amount of money through her endorsement deals and worked with such companies as Revlon, Campari, and L'Oréal. Her first book The Honest Life was also a huge hit when it came out in 2013 and made it to New York Times' best-seller list.
The Hustle Mentality
Back in 2015, Forbes reported that Jessica Alba owns between 15% and 20% of The Honest Company. Since she's the face of this brand, many people believe that she's a sole owner – and therefore a billionaire – but that's not the case.
That doesn't minimize Alba's success, since she faced many naysayers on her path to build her own company, and still succeeded. In her own words shared with Net-a-Porter, she "hustled, dreamed, resisted and managed to push doors open".