'Footloose' actor Kevin Bacon is a beloved actor, and many were curious if he was going to redeem his main role as Valentine McKee in the sequel to the 1990 film 'Tremors.'
Kevin Bacon is not in 'Tremors 2.' Instead, the film stars Fred Ward, reprising his role as Earl Basset from the original film.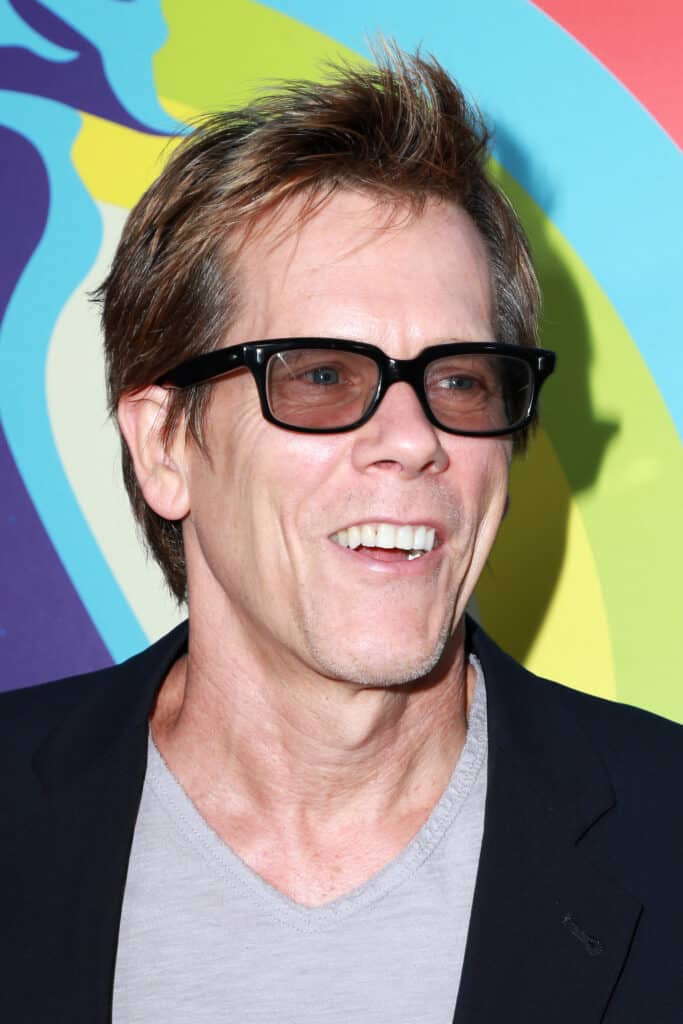 It is not uncommon for sequels to have a different cast than the original, although fans may have been disappointed. Luckily, Kevin Bacon has a large body of work that fans can catch the movie star in, including 'Crazy, Stupid, Love.' and 'X-Men: First Class.'
'Tremors' and 'Tremors II: Aftershocks'
The 1990 film 'Tremors' was a dark comedy and horror about giant worm monsters living just beneath the earth. The 1996 sequel 'Tremors II: Aftershocks' is about the same worm monsters, called 'graboids' attacking an oil refinery, except for one monstrous addition – they can now move above ground!
'Tremors' actually have five sequels, all direct-to-video releases. The 'Tremors sequels are the 1996 sequel, 'Tremors 3: Back to Perfection,' 'Tremors 4: The Legend Begins,' 'Tremors 5: Bloodlines,' 'Tremors: A Cold Day in Hell,' and 'Tremors: Shrieker Island.'
The original 'Tremors' film grossed a box office of $16,667,084 and was well-received by critics, who found the film fresh and exciting with its balance of sci-fi and horror elements.
A critic at the Los Angeles Times called the film "a zippy melodrama for small-town America and small-towners at heart: well-executed kitsch for audiences that will still be amused at the notion that the bugs are getting so big, they'll drag us all down."
Although he didn't reprise his role for the sequel, Kevin Bacon has a soft spot in his heart for the films, saying the monsters in 'Tremors' absolutely terrified him. He spoke with James Corden about the film in a clip which you can watch here;
Its sequel, 'Tremors II: Aftershocks,' suffers from many common direct-to-video sequel issues, including a cast change and challenges with special effects. That being said, it had mixed reviews, with some critics calling it an enjoyable cult classic.
Although Kevin Bacon wasn't in the sequel, he was in the 'Tremors' television reboot in 2018. Fans may have been excited to see Kevin Bacon reprise his role on the small screen; however, it wasn't meant to be, and the pilot did not move forward.
Still, Kevin Bacon kept his head up and sent a sweet note to fans through Instagram, saying, "Sad to report that my dream of revisiting the world of Perfection will not become a reality. Although we made a fantastic pilot (IMHO) the network has decided not to move forward. Thanks to our killer cast and everyone behind the scenes who worked so hard. And always keep one eye out for GRABOIDS!"
So, why didn't Kevin Bacon return for the sequel? At the time, he was busy filming his dramatic space film, 'Apollo 13,' and couldn't fit 'Tremors II: Aftershocks' into his shooting schedule.
Six Degrees of Kevin Bacon's Filmography
After all, Kevin Bacon keeps himself – and Hollywood – incredibly busy. He's been in at least 64 different movies, leading to the development of a fun party game called 'Six Degrees of Kevin Bacon.'
For example, one could connect Kevin Bacon with 'Kill Bill' actress Uma Thurman in just two links! Kevin Bacon was cast alongside John Malkovich in 'Dangerous Liaisons,' and John Malkovich worked with Uma Thurman for the film 'Queens Logic.'
The way the game is played is to name an actor or actress, then use their filmography as links and link them to Kevin Bacon. The movie star has had so many roles (especially in movies with large ensemble casts) that the challenge is to complete the chain in six links or less, hence the 'six degrees.'
Although Kevin Bacon may not have starred in 'Tremors 2,' he has had an incredible amount of notable and interesting roles, as evidenced by this game.
He made his film debut in 1978's 'National Lampoon's Animal House,' in which he played the annoying Omega fraternity pledge Chip Diller. The film was a huge comedic success.
Kevin Bacon is also known for his role in 'A Few Good Men,' which was based on a real-life military incident and featured a star-studded cast of characters. If you want to see Kevin Bacon in a more romantic film, he features alongside Steve Carell and Emma Stone in the romantic comedy, 'Crazy, Stupid, Love.'
Although Kevin Bacon is unfortunately not in 'Tremors 2,' he is in enough films for fans to get their fix of Bacon.