Beginning in the 1980s and continuing into the 1990s, Kevin Bacon established himself as an iconic and versatile actor with his roles in popular films like Footloose, A Few Good Men, and Apollo 13. Outside his long and successful career in film and television, Bacon is half of the musical duo The Bacon Brothers and is known as the namesake for the parlor game Six Degrees of Kevin Bacon, but where does Kevin Bacon live?
Over the years, Kevin Bacon and his wife Kyra Sedgwick have lived in several different areas while raising their family together. The couple primarily divides their time between New York and Sharon, Connecticut, but they also own a home in Los Angeles, California, where Bacon and Sedgwick have both spent many years working in various films and television shows.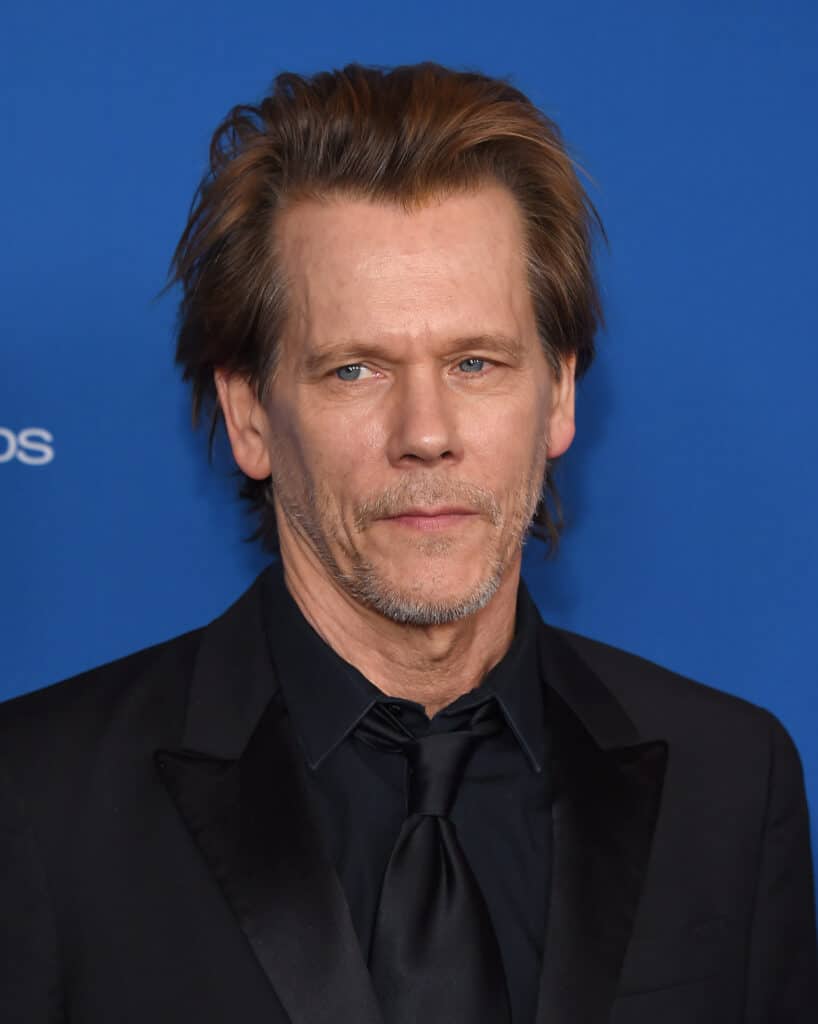 The Home In Connecticut
Kevin Bacon and Kyra Sedgwick have lived in the small town of Sharon, Connecticut for many years. However, the decision of staying there or moving away once caused considerable friction between the couple.
Sedgwick revealed in an interview that the biggest fight she can recall having with Bacon was about whether they should move to New York or stay in Connecticut. While Sedgwick wanted to return to the Big Apple to raise their family, Bacon was in favor of remaining in Sharon.
However, both Bacon and Sedgwick agreed that they did not want to raise their children in Hollywood. While the Los Angeles area may have had more opportunities, they preferred to remain on the East Coast.
Fortunately, neither seems to have suffered from this decision. Despite spending most of their time on the East Coast, both Bacon and Sedgwick continue to have prolific and successful careers in film and television.
Bacon and Sedgwick are active residents in Litchfield County, which is becoming an increasingly popular hub for Hollywood celebrities. This is due in large part to the area's proximity to New York.
Other celebrities who have owned or currently own homes in the area include Michael J. Fox and Academy Award-winning actress Meryl Streep.
In comparison to the major cities of New York and Los Angeles, Sharon is a much smaller and quieter place to live. It also allows Bacon and Sedgwick to enjoy a more private life than they would potentially have in New York or Los Angeles.
While not much is known about Bacon and Sedgwick's home there, it is clear that they continue to have a soft spot for this small New England community.
The Home In New York
In the 1990s, Kevin Bacon and Kyra Sedgwick decided to move back to New York to be in a bigger, more cosmopolitan environment.
Sedgwick was the biggest proponent of the move, as she felt like her mental health was at stake. Despite this, she and her husband still live in Sharon, Connecticut for part of the year.
Often referred to as the Big Apple, New York is the largest and one of the most thriving and dynamic cities in the United States. Like in Connecticut, Bacon has remained active in New York and goes out and about with his family.
Bacon and his son Travis can be seen going out to a restaurant in the photo below:
Outside of Manhattan, Bacon has a home in the Adirondack Mountains in central New York. His family has owned property in the Adirondacks for over 100 years, and Bacon visited the area multiple times in his youth.
His house is very private and can only be accessed by boat. Bacon is also a member of the Adirondack League Club.
The Adirondack League Club goes back over a century and offers its members a wide variety of activities. These include boating, fishing, hiking, and hunting.
The Home In Los Angeles
Given the many years they have spent working in and around Los Angeles, it is no surprise that Kevin Bacon and Kyra Sedgwick own a home there.
In the final week of 2011, the couple closed on an exquisite modern residence in the neighborhood of Los Feliz. This newer home is a warm, elegant, and welcoming blend of wood and steel construction.
Inside the house are 3 bedrooms, 3.5 bathrooms, a chef's kitchen, an office, and a gym. On the exterior of the house, one will find gorgeous landscaping, a beautiful fountain, and a spacious swimming pool.
While Kevin Bacon may have a preference for the East Coast, it is safe to say that he and his family can feel at home on either side of the United States.