Celebrities Steve Jobs, Jamie Foxx, Nicole Richie, Faith Hill, Keegan-Michael Key, Nicole "Snooki" Polizzi, Ice-T, George Lopez, and Ray Liotta all have the same thing in common: they're adopted. Many people lump Larry David in with those celebrities, but should they?      
Larry David is not adopted. He was born to parents Rose and Mortimer Julius David in the Brooklyn borough of New York City in Sheepshead Bay where he spent most of his life surrounded by plenty of members of his family — all of which are his biological relatives.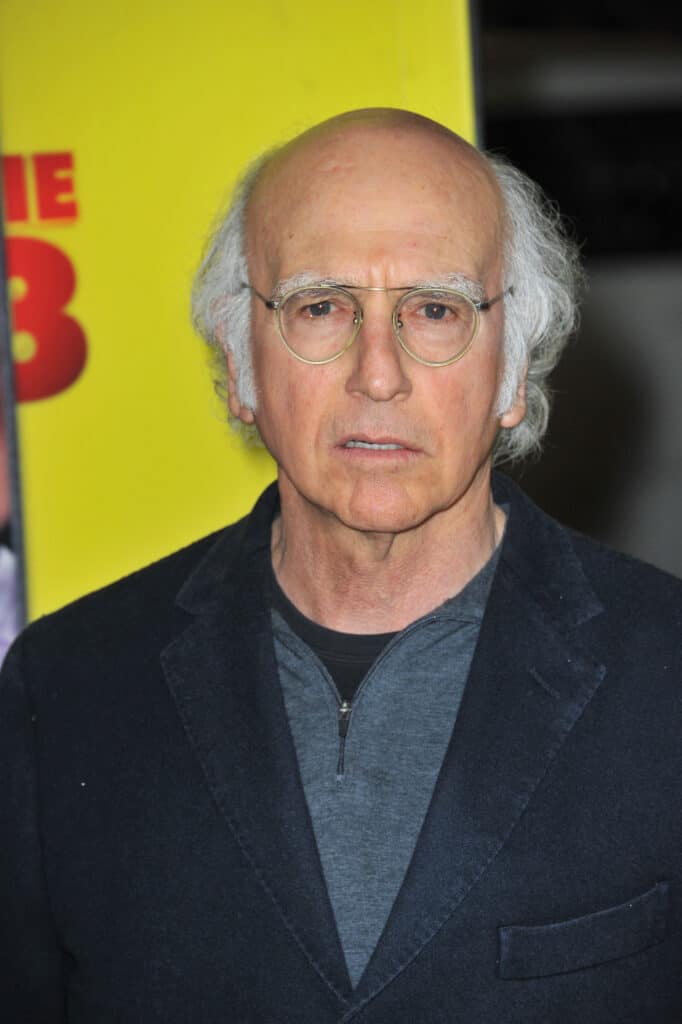 Let's take a look at who Larry David and his biological parents are, and why so many people find themselves asking 'Is Larry David adopted?'.
Who is Larry David?
Lawrence Gene David is an American comedian, actor, writer, director, and television producer who goes by the name Larry David. He is most well known for his time on 'Saturday Night Live', for his co-creation of the television show 'Seinfield', and for co-creating and starring in 'Curb Your Enthusiasm'.
His work as a comedian, actor, and television producer has earned him international fame, two Primetime Emmy Awards, 27 Primetime Emmy Award nominations, and three Golden Globe Awards. Industry veterans voted him as the 23rd greatest comedian to ever live.
The funny celebrity has been married twice, once to Laurie Lennard and once to Ashley Underwood who he met while attending one of Sacha Baron Cohen's birthday parties. While married to Laurie, Larry became a father to Cazzie and Romy David.
Larry has an estimated net worth of around US $400 million. His 15% equity shares in 'Seinfield' reportedly earned him $250 million in 1998 alone and it's thought that he generates between US $40 to $50 million a year for royalties, DVD sales, and merchandise.
In addition to the earnings his comedy career has afforded him, Larry has also authored numerous books — some of which ended up on the New York Times' bestsellers list. Throughout the years he has bought and sold properties, with the most recent sale of his Pacific Palisades home going for $12 million, and currently resides on a 70-acre property located in Martha's Vineyard.
What Was Larry David's Childhood Like?
Larry was born on 2 July 1947 in Sheepshead Bay, which is a neighborhood in southern Brooklyn, New York City. He grew up with an older brother named Ken and their parents and extended family in an apartment in Sheepshead Bay.
While growing up, Larry experienced many things that would ultimately form his unique sense of humor and comedic timing. Even though he was essentially gathering up funny anecdotes throughout his childhood, he never had aspirations to become a comedian.
The iconic comedian attended Sheepshead Bay High School before heading off to college at the University of Maryland where he received his Bachelor's degree in History in 1969. After he had graduated, he enlisted in the United States Army Reserve where he remained for two years.
After his stint in the military, he worked as a chauffeur for an elderly woman who was half-blind and insisted that he wore a proper chauffeur uniform. The next year he began attending acting classes while working odd jobs and soon he found himself doing stand-up comedy.
Who Are Larry David's Parents?
Despite the confusion that was sparked by a 'Curb Your Enthusiasm' skit, Larry is definitely not adopted — and his adoptive parents are definitely not actor Hansford Rowe and actress June Squibb. He is the biological son of Rose and Mortimer Julius "Morty" David.
His mother Rose was born in Ternopil, Ukraine, by the name of Regina Brandes to a Polish-Jewish family. In an interview at the New York Comedy Festival, Larry revealed that his mother wanted him to be a mailman and even went so far as to force him to take the civil service exam which he failed.
His father Mortimer, who went by the name Morty, was born in Germany but moved to the United States turning the 19th century where he eventually went on to open his own men's clothing manufacturing business.