America's favorite grouch (besides perhaps Oscar the Grouch) and star of the comedy show "Curb Your Enthusiasm," Larry David is known for his misanthropy. Did this hilarious comedian choose to live somewhere that reflects his public persona?
Larry David lives in Los Angeles, California. He has been linked to multiple properties in the Los Angeles area and sold off one of his homes there for $12.995 million — however, because Larry David is such a private person, little is known about his current address.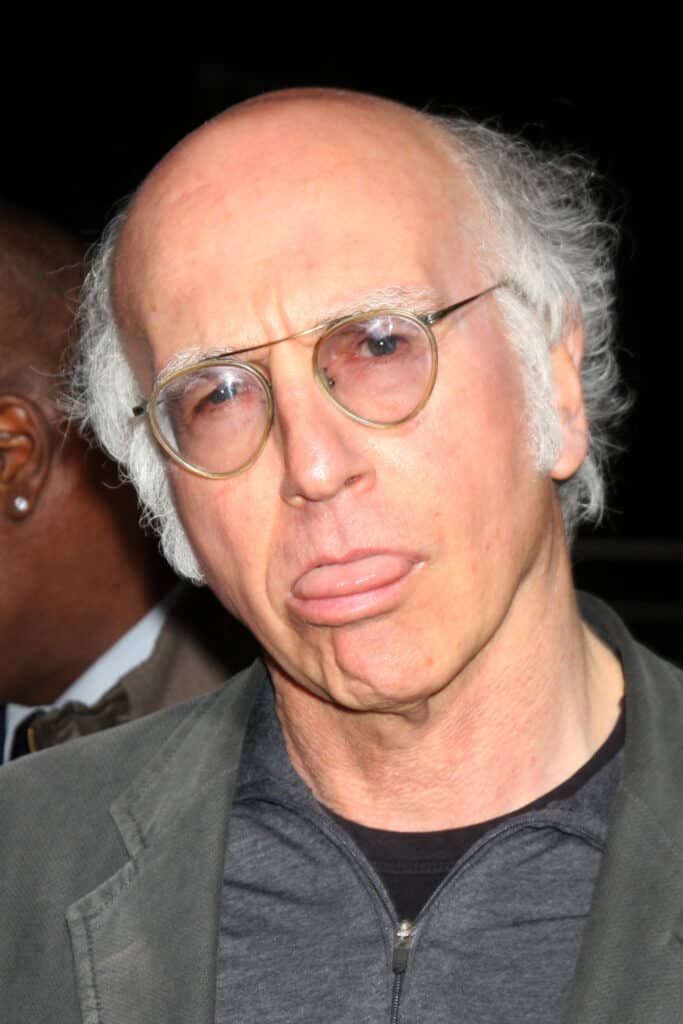 Although little is known about Larry David's new digs' exact location, his former home in the Los Angeles area was up for sale, so you can see what his interior design sensibilities are like. Additionally, he interviewed with The New York Times so that you can learn more about his lifestyle instead of his exact location.
Profile for The New York Times
Although Larry David is no longer at his publicized address, he did commit to a public interview with The New York Times about how he was spending his time at home during the COVID-19 pandemic.
He offered a unique perspective to isolation, as his attitude has always been, "It doesn't pay to leave your house — what's the point?"
Larry David fans are thankful that the comedian did not join the group of Hollywood stars that flaunted their wealth during a pandemic, singing "Imagine" from their mansions and complaining about isolating in homes that have home gyms.
Instead, Larry David kept to himself, although he commented that, "I think it's a complete lack of judgment to talk about your lifestyle at this time; it's crazy. Of course, other people are going to react like that."
Larry David let absolutely no one into his Los Angeles home during the pandemic; he lives with his eldest daughter Cazzie, his girlfriend, Ashley Underwood, and their pets. Apparently, he named his dog Bernie after American politician Bernie Sanders, to whom Larry David shares an uncanny likeness and plays on "Saturday Night Live."
Instead of going out, Larry David enjoys (or at least uses) FaceTime and goes for walks around his neighborhood.
"I will say that the lack of invitations, okay, that's been fantastic."
Needless to say, Larry David enjoys staying at home.
Virtual Globetrotting lists his residence as in the Pacific Palisades neighborhood of Los Angeles, for which Larry David paid $10.35 million in 2008. The house overlooks a golf course.
Former Los Angeles Home
Although Larry David keeps relatively quiet about his current residence, he did sell his former Los Angeles mansion in 2014.
The home sold for a whopping $12.995 million and featured seven bedrooms and ten bathrooms. It is also in the Pacific Palisades neighborhood of Los Angeles.
His former abode is incredibly cozy, invoking a comparison to Hobbit holes with its wood furnishings and cottage-equse decor choices.
It also features a gorgeous outdoor living room that overlooks the ocean, with lush greenery and expertly-done landscaping in the front yard.
Although his dining room was massive and able to accommodate several guests, if Larry David's public persona tells us anything, it's that he would prefer to keep it empty.
Curb Your Net Worth
Larry David's net worth is an estimated $400 million.
Insider reports that Larry David earned his wealth from his two hit shows, "Seinfeld" and "Curb Your Enthusiasm."
However, Larry David disputed these claims, saying, "the figures that I read about the amount of money that I've made are so ridiculous, and it's absurd. It's unseemly; I don't have that kind of money!"
It is unclear what Larry David's exact net worth is, but he is definitely doing well for himself.
However, he has managed to stay true to his grouchy persona, as evidenced by his interview on The Late Show with Stephen Colbert.
Larry David talked about common complaints such as having to make two trips when bringing in groceries (so that you don't drop your cantaloupe) and how annoying it is to wave waiters over to your table.
However rich Larry David actually is, there are still some things that money can't fix. Apparently, Larry David developed an allergy to caviar once he became wealthy, which in his words, "was the perfect metaphor for my life."