As one of social media's biggest stars, Logan Paul has also competed in some of the most widely viewed boxing matches in recent history. Is paul right or left-handed?
Logan Paul is right-handed, which can be seen in his boxing matches, where he boxes in an orthodox style. It is also apparent in many of his YouTube videos where he holds things, such as when he held his late parrot, Maverick.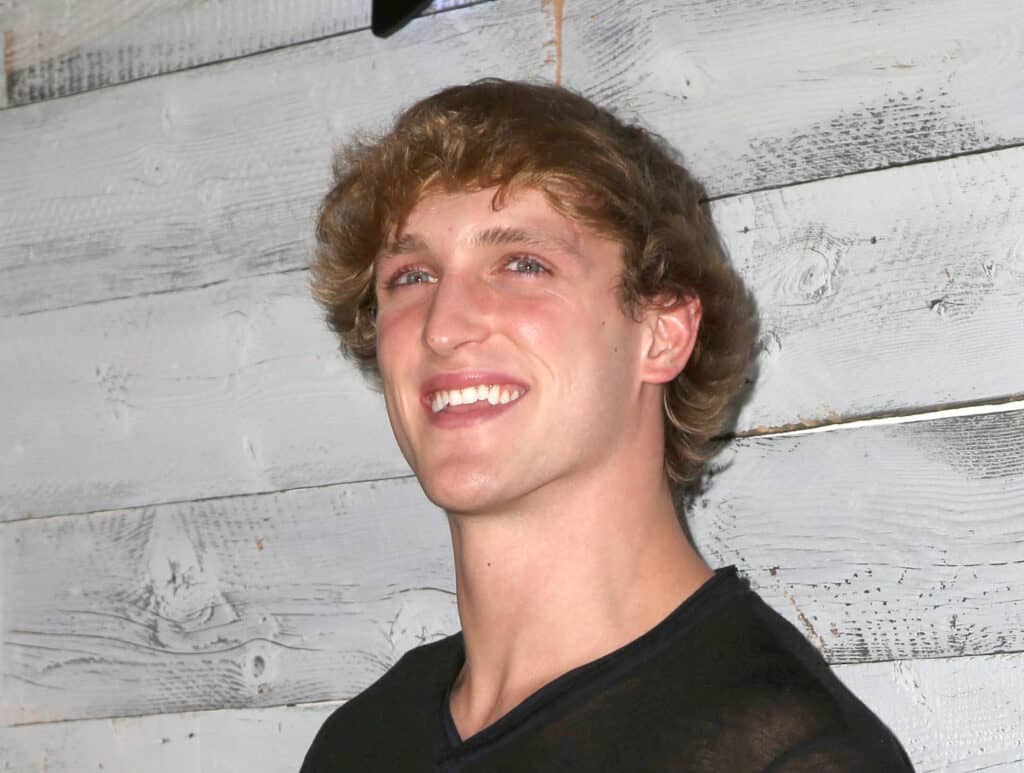 For more on Logan Paul's social media career, handedness, and his boxing matches with KSI, read on.
Logan Paul
Logan Alexander Paul was born in Westlake, Ohio on April 1, 1995. During his time attending Westlake High School, where he played football and wrestled at a high level, he began cultivating his social media following.
Paul had first appeared on YouTube when he was 10 years old, on a channel called Zoosh, but he first made his name on Vine. His Vine videos were usually short comedic clips.
He enrolled at Ohio University, where he majored in Industrial Engineering, but dropped out before completing his degree in 2014 to focus on his social media career. Paul moved to Los Angeles, living with a group of his fellow Vine stars.
By the end of 2015, he was considered among the top stars on Vine.
YouTube and Controversy
As Vine declined in popularity, Paul dedicated the majority of his time to his growing YouTube channel. He also began a career in music, releasing a number of singles and at times drawing controversy amid accusations that his lyrics were sexist.
By 2017, Paul had one of the most popular channels on YouTube but he was the cause of far greater controversy at the end of the year. Paul and his friends traveled to Tokyo and decided to camp in Aokigahara, a notorious suicide spot at the base of Mount Fuji.
The group had intended to camp in a forest as a stunt but discovered the body of a man who had recently committed suicide. Paul included the discovery of the corpse in the video he uploaded to YouTube, receiving 6.3 million views within the first 24 hours.
Paul was widely condemned for the video, which he quickly removed, and YouTube enacted new restrictions to prevent the sharing of such content on the site. After numerous apologies, Paul hired a former marketing manager to avoid making such severe mistakes in the future.
After a three-week hiatus, Paul returned to YouTube but he soon caused further controversy by removing a live fish from his pond and tasering two dead rats on his channel. YouTube responded by suspending Paul's YouTube advertising revenue.
He was also condemned for implying that homosexuality was a choice, with GLAAD politely responding to him on Twitter.
Boxing
Paul, who had a strong high school sports background, accepted British YouTuber KSI's challenge to a white-collar amateur boxing match in 2018. KSI, a top YouTuber who gained online fame with his videos of the "FIFA" soccer videogame series, had already participated in one boxing match against Joe Weller.
Paul accepted the challenge, with his brother Jake facing KSI's brother, Deji, on the same night. The fight between Paul and KSI ended in a majority draw, with one judge scoring it for KSI.
The fight, which was streamed live on YouTube, drew more than a million viewers who paid $10 to watch. These legal viewers were outnumbered by illegal streams, with at least 1.2 million unpaid viewers around the internet.
To avoid similar illegal streaming numbers, it was decided that a rematch should be moved to a more secure platform. The attention generated caught the attention of DAZN, who offered to air a rematch.
Both men agreed that the rematch would be a professional fight, with both Paul and KSI being paid a substantial purse. Paul again caused controversy when he accused KSI of having five abortions, which he later apologized for.
KSI was victorious in the six-round rematch, though the decision was again split. Paul boxes in an orthodox style, meaning he leads with his left hand is stronger with his right.
Paul's boxing style alone is a strong indication that he is right-handed, but his many social media videos also provide plenty of further evidence to support this. Whenever Paul holds something in his videos, such as when he held his late parrot Maverick, it is clear that his right hand is his dominant hand.