If you've been a sucker for Stranger Things on Netflix, then you probably know Maya Hawke as the ice cream slinger Robin Buckley. She played it so well that people can't help but ask, "Is she really gay?" Read on to find out the real score.
Maya Hawke is not gay. Though she plays a lesbian teenager so realistically, in both Netflix productions Do Revenge and the sci-fi thriller Stranger Things. In real life, she has only been seen dating men.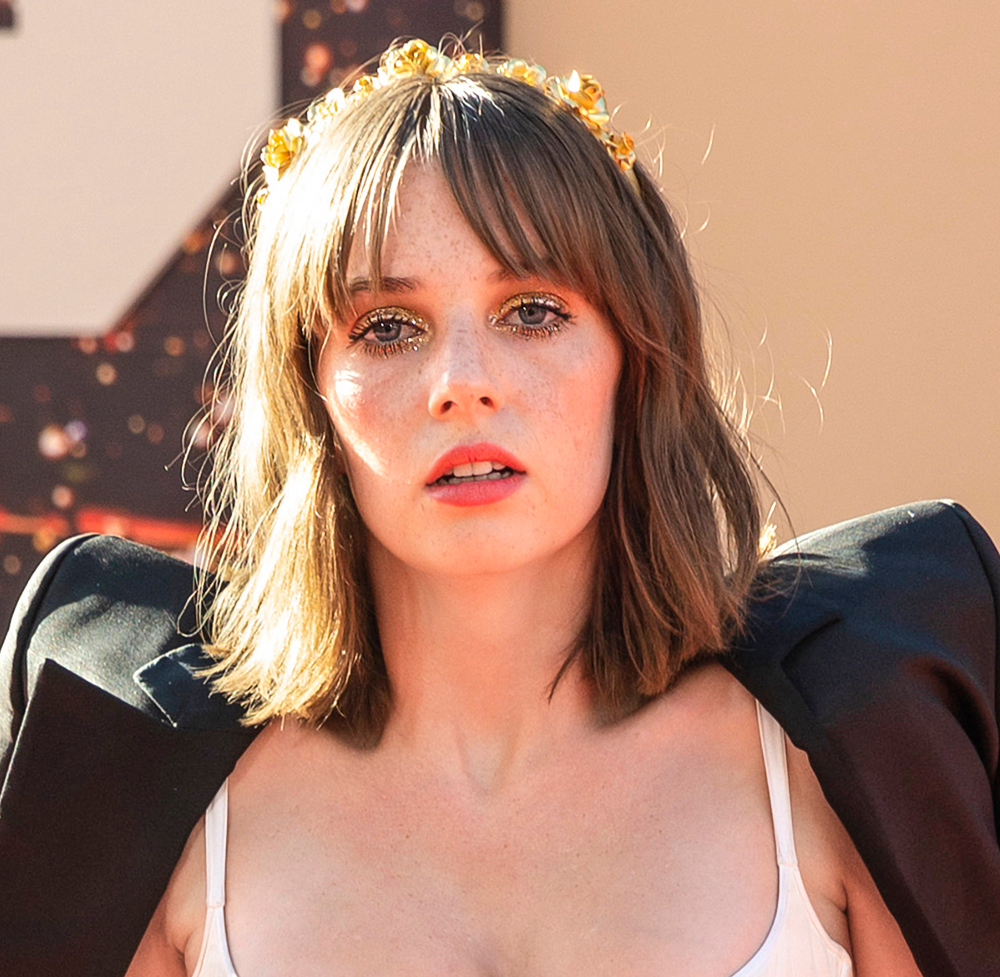 People are naturally curious about Maya's relationship status and here is a lowdown on what we've gathered so far.
Who has Maya Hawke dated thus far?
Prior to 2017, Maya's romantic relationships have pretty much been under the radar. But fast forward to 2019, and the spotlight has been on her and Rolling Stone CEO and President, Gus Wenner. The pair were a regular feature in each other's social media, but eventually, the relationship fizzled out.
Taking clues from the star herself, Maya sounded a bit melancholic during her interviews while promoting her music album. She doesn't really divulge anything, but our guess is that some of the lyrics from her single "Coverage" speak about the love, deceit, and jealousy that may have transpired between the two A-list heirs.
Around mid-2020, rumor has it that Maya and actor Tom Sturridge started dating. Tom is Sienna Miller's ex and star of Netflix's The Sandman. The two were first spotted in the Hamptons walking barefoot while going to the beach. Then the duo was seen all cozied up strolling the streets of New York back in December 2021.
Fans kept guessing whether or not they were still together – neither one has admitted nor denied the relationship.
Maya Hawke's dating history thus far has fans noticing that the singer-actress seems to prefer guys who are older than her. Gus Wenner is older than her by about 8 years, while Tom Sturridge and Maya Hawke have a 13-year age gap.
Who is Maya Hawke dating now?
Lately, she's again rumored to be dating fellow musician, Spencer Barnett. The two were introduced by Maya's brother Levan Hawke and have kept their relationship under wraps. After all, both of them are private people and both share some commonalities in their family backgrounds. Spencer and Maya have a 4-year age difference.
Spencer Barnett is the son of ex-Manhattan district attorney Sloan Barnett and Shaklee Corporation's Roger Barnett. Spencer is currently delaying his Brown University admission to concentrate on his music. Music has been a staple in Spencer's life and now that he's finally gaining some traction, he's leaning towards mix-genres of indie, rock, and pop, which is called psychedelic pop.
How old is Maya Hawke?
Born on July 8, 1998, Maya Hawke's age as of 2022 would be 24 years old. She got her start as a professional actress at age 19, playing Jo March in the TV mini-series adaption of Little Women.
Is Maya Hawke Hollywood royalty?
Watching her star rise, people wonder where she got the looks and talent from. It is worth mentioning that Maya Hawke is a product of two Hollywood A-listers in the '90s, Ethan Hawke and Uma Thurman.
The slim, blue-eyed actress-singer first appeared as a model for brands like Calvin Klein and All Saints; she did editorial shoots for Vogue as well. After her initial gig playing Jo March, Maya bagged the role of Robin Buckley in Stranger Things. She joins Millie Bobby Brown, Winona Ryder, and Finn Wolfhard in the cast.
Maya shares her appreciation for the Duffer Brothers for giving her the liberty about her role's sexual orientation.