Ozzy Osbourne rose to prominence as the lead vocalist of Black Sabbath. He is known as the "Prince of Darkness." With a deep and ominous name, we wonder what religion he belongs to.
The British singer had a tumultuous youth, including a deep history of drug and alcohol abuse. He spent decades in and out of rehab and even lost his position with Black Sabbath.
So, what exactly is his religion?
Ozzy Osbourne's religion is the Church of England but is not religious.
He has a lot of controversy concerning his religious beliefs or, more so, his image. So, let us find out more about what he believes in.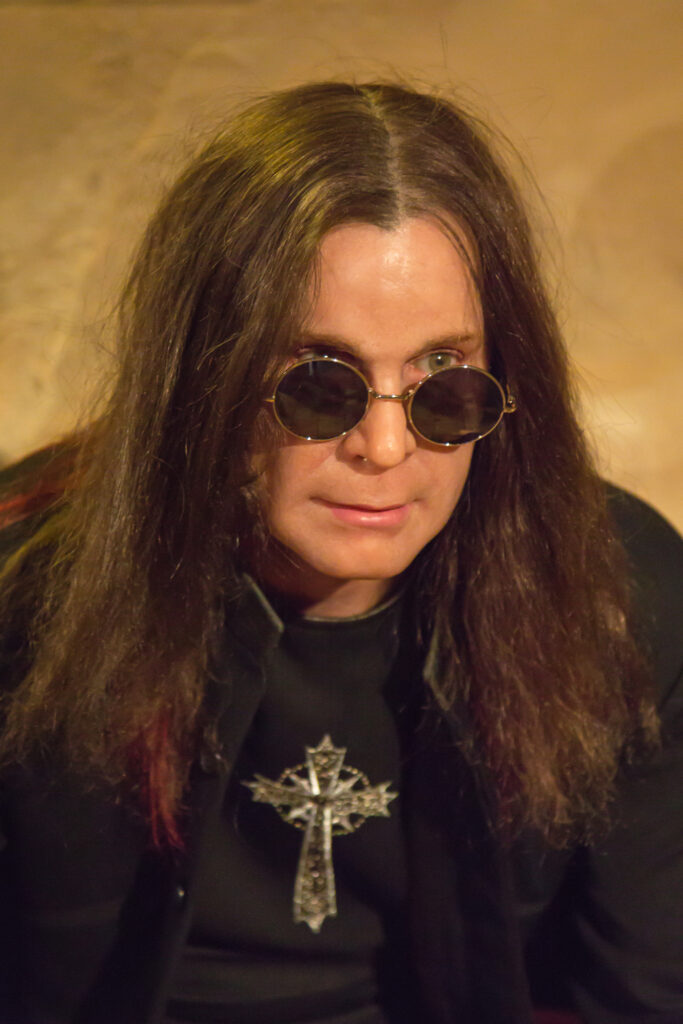 Is Ozzy Osbourne an atheist?
Atheists do not believe in God's existence or any supernatural being. However, the same cannot be said of Ozzy Osbourne.
The singer certainly believes in something greater. He has admitted that he would pray before doing a show. "I say a few words to my higher power, which if you want to call him God, I don't care."
He also has said that he is interested in reading the Bible. He, however, has found difficulty with getting through it.
Is Ozzy Osbourne a Satanist?
Ozzy Osbourne was the lead vocalist of Black Sabbath, a metal rock band in the 1970s. The band was seen as responsible for propagating occult and dark ideas in mainstream music.
When the band became famous, it was when the world believed that heavy metal music was Satanic.
Despite the band's use of heavy metal sounds, low riffs, and occultic images, they never invited people to worship satan. In fact, contrary to what people believed, they were using their music as an attack on the evil of the time – war and greed.
They were singing about the evil that was already in the world, most notably the Vietnam War. This was most evident in their album, Paranoid.
Black Sabbath received a lot of backlash, but that did not stop them from creating music. Ozzy Osbourne is not a satanist.
What was Ozzy Osbourne's image?
At some point in Ozzy's career, people were only viewing him negatively. He belonged to a supposed occultic band and had issues with substance abuse. Since he was the band's lead vocalist, people saw him as the messenger of satanic ideas.
However, it is worth noting that Tony Iommi was the leader of the Black Sabbath and the primary composer of their songs. Also, most lyrics of their songs were written by Geezer Butler.
Putting it all on Ozzy would be casting him in a negative light.
In an interview, he has said that he strives to be good, but sometimes it feels good to be bad. He further describes himself as more naughty than bad.
Of course, some would still only associate Ozzy with the dark themes of the band and his infamous bat-biting performance.
Is Tony Iommi religious?
It is known that Tony Iommi wrote most of the music for the band. The songs had dark themes, which were concerning to some, but Tommy has maintained they are often misinterpreted.
Tony is a Catholic but has admitted that he is not religious.
He surprised the music world when he collaborated with a church choir for "How Good It Is." He said it was inspired by Psalm 133.
The song was written for Birmingham Cathedral as a way of 'giving back' to his home city.
What is Ozzy Osbourne's religion?
Ozzy Osbourne is a member of the Church of England. It is the country's established church separate from the Vatican.
He is not active in the church but has his own set of beliefs.
Often misinterpreted
Black Sabbath has had a lot of negative news concerning them because people believed they were propagating a satanic message. However, every group member has come out on several occasions to clear the air.
All members of Black Sabbath grew up as Christians. Some of them were Catholic, while others were Anglican. They all have a Christian background, each member having a different level of faith with an open mind.
They released the first Christian-themed rock song "After Forever" during a crisis in Northern Ireland.
Black Sabbath were not Satanists, and neither were they pushing occultic practices.
Conclusion
Ozzy Osbourne has a sense of belief that is uniquely his own. He may not conform to the norm of established religions, but he has shown and stated that he has faith in something greater.