A large chunk of men are colorblind to some degree throughout the world, so it would make sense that at least one of the members of the royal family is colorblind. Is Prince William that colorblind royal?
Prince William is colorblind. He appears to have what is known as red-green color blindness. There are a few different types of colorblindness and red-green means it is difficult for the person to distinguish between red, green, and yellow.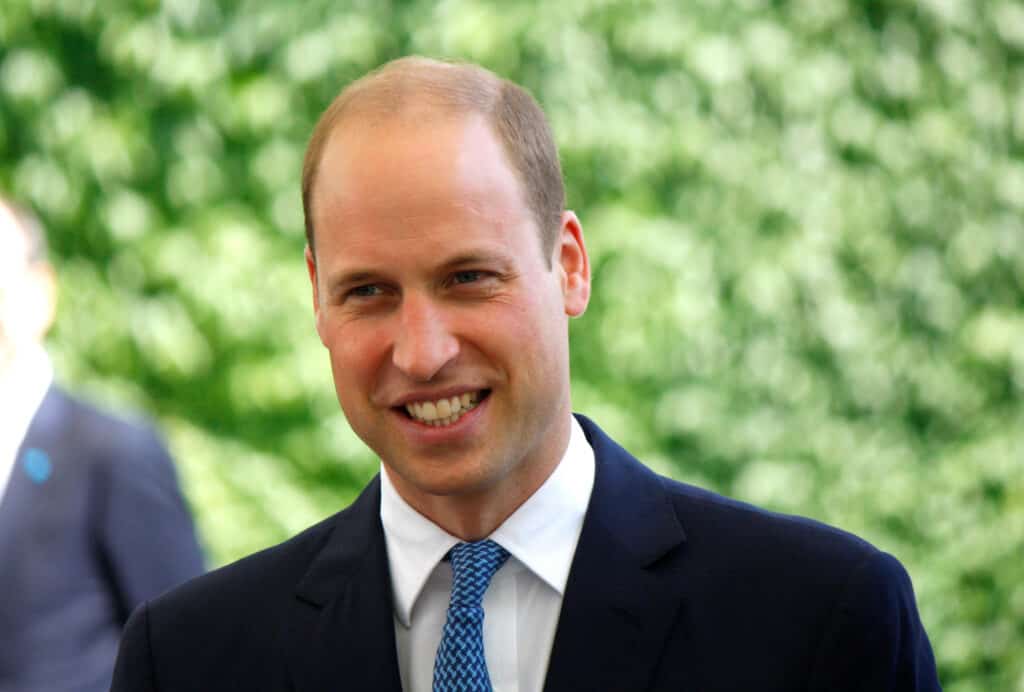 You can find out more below about red-green colorblindness, Prince William's colorblindness, and his eyesight.
What is Red-Green Colorblindness?
Red-green colorblindness is one of the most common forms of colorblindness in the world. Anyone who is red-green colorblind will have trouble seeing the many shades of red, green, and yellow.
There are two types of red-green colorblindness. Deuteranopia and Protanopia are the two types of this colorblindness. The main difference between these two types of colorblindness is that someone with Deuteranopia had defects in their green cone pigment while someone with Protanopia has defects in their red cone pigment.
Now you may be wondering what cone pigments are. Well, the light receptor cells in your eyes have two parts: cones and rods. Rods help you to see color in a low light setting while Cones help you to see color in bright light settings.
So if you have a defect on one of your cones it will make it difficult for you to see a color or for you to see more of the colors on one color spectrum. According to the American Academy for Ophthalmology, scientists believe a human eye that doesn't suffer from colorblindness can see up to 10 million different colors.
Since red-green colorblindness is so common, it is estimated that one in every twelve men is red-green colorblind. This is because colorblindness is much more popular in men than women. After all, it is passed down through the X-chromosome.
So it does make sense that at least one of the members of the royal family would be colorblind.
You can watch the below video to see how color blind people might see the world depending on their type of colorblindness.
Prince William's Colorblindness
It has been known for a long time now that Prince William is colorblind and suffers from red-green colorblindness. However, whether he suffers from Deuteranopia or Protanopia is unknown.
It's slightly shocking to find this out because he trained as a pilot with the Royal Air Force in 2008. He was trained on how to fly helicopters and fixed-wing aircraft as part of his role. The fact that he was allowed to fly at all is quite shocking because if you are colorblind, the RAF will not allow you to fly planes.
However, at one point the Ministry of Defence did report that Prince William was wearing special glasses that would allow him to pilot the aircraft. It was reported that he had to wear them due to his poor eyesight but they could have been special glasses to improve colorblindness.
Yes, there are actually glasses out there for people who are colorblind. The glasses Prince William was wearing could have been for his colorblindness.
As for why he was allowed to train as a pilot when he doesn't meet special requirements could have been a case of making a one-time exception. Prince William is second in line to the British throne behind his father Prince Charles. This means that it is highly likely that one day he could be in charge of the entire Royal Armed Forces which makes it essential for him to learn how every branch of the military works in depth.
Prince Williams Eyesight
On top of being colorblind, Prince William also suffers from poor eyesight. He has worn contact lenses and glasses for most of his life. But, he never wore them when he was giving speeches.
In a BBC One documentary called 'Football, Prince William and Our Mental Health', he revealed that "I didn't use to wear contacts when I was working, so actually when I gave speeches I couldn't see anyone's face. And it helps because it's just a blur of faces and because you can't see anyone looking at you—I can see enough to read the paper and stuff like that—but I couldn't actually see the whole room. And actually, that really helps with my anxiety."
He was using his poor eyesight to help him get over his stage fright during speeches. Of course, he did eventually start wearing his contacts during speeches and had to deal with that anxiety.