Though being a member of royalty brings great power and influence, it's hard to really grasp the amount of responsibility and maintenance of public image that it must accompany any luxuries. What colognes does Prince William use to keep himself fresh and fired up to meet the public?
Prince William's two favored colognes are said to be Penhaligon's Blenheim Bouquet, and Ralph Lauren Polo Cologne, though he has never officially confirmed this. There are also rumors that he has a custom cologne.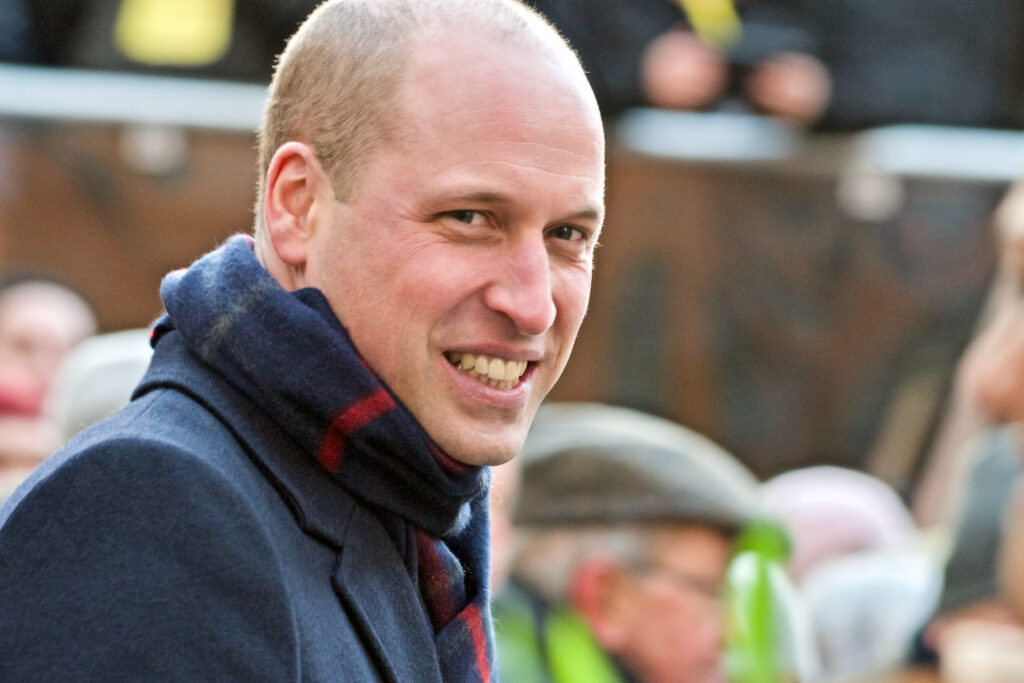 No matter how much they are in the news or the media, it's hard to get enough of everyone's favorite royals. They don't often mention their personal tastes or interests too often, which makes it even more fascinating to take a look at an intimate item like their choice of perfume or cologne.
A Royal Fragrance
Whether Prince William has piqued your interest and you're wondering what one of the most important figures in the British monarch smells like, or you're just looking to find out exactly what is considered a scent worthy of royalty, then hopefully this little olfactory investigation will satisfy your questions.
Being royalty and all, Prince William hasn't exactly ever come out and endorsed any particular cologne or brand. It might look a little tacky for someone in his position to go around haphazardly throwing the influence of the monarch behind a product.
With that in mind, a lot of the information out there is hearsay and rumor, but maybe we can divine some truth based on what we know of William and the kind of colognes that he apparently enjoys.
The two most suggested colognes for the Prince are Penhaligon's Blenheim Bouquet and Ralph Lauren Polo Cologne. Let's have a sniff around both colognes and see what they are all about – maybe they'll say something interesting about the Prince.
The Blenheim Bouquet
Out of the two suggestions, this is definitely the one that seems to be the most likely. We aren't dealing with a cheap product here, both the quality and the price are princely indeed!
If you decide to pick up a bottle of this cologne, you'll be looking at easily spending upwards of $100.
It even has a sort of prestige and longevity that pairs together well with the idea of Prince William's royal heritage and lineage. The cologne has been around for over a century, with the first release being in 1902.
A classically masculine fragrance from another era, but one that has stood the test of time. The perfect combination of traits to suit a member of royalty. This one even has a special little bit of prestigious trivia attached to it.
Apparently, it was the go-to cologne of the British prime minister Winston Churchhill. It doesn't get much more "classic" than sharing your favorite cologne with one of the most influential men in history.
Though it has notes of things like lavender, pine, and cedarwood, it's most liked for the fruity citrus smell that it brings out.
Let's see how this compares to the other offering that we might find in Prince William's selection of colognes.
The Scent of Kings
If you aren't familiar with polo as a sport, then you might not be aware that it's also got the moniker of being the "Sport of Kings." While that may be true of the sport, is it also true of the cologne Polo by Ralph Lauren?
It's another number for all the old-school guys out there, so it fits that classical bill that you might imagine a royal family member values. Earthy, woody tones with a bit of tobacco are the kind of scents you're going to be getting here.
Both of these colognes sound like the kind of thing that Prince William could wear, but there's actually one more unnamed cologne that may hold the secret of what he truly wears.
Bespoke Cologne
A couple of sources claim that when Prince William was getting married to Kate Middleton, they requested that a special matching set of cologne and perfume be designed from scratch, specifically for use by the two of them.
The perfumer Kim Weisswange was the woman that was thought to be behind the custom fragrances. Not only that, but she has also claimed to have created perfume for the Queen, as well as Prince Charles.
That's quite a resume!