Vanessa Bryant became famous after the sad death of her husband, Kobe Bryant, and daughter, Gigi. Since then, people have become more interested in her life and even wonder about her ethnicity.
The elusive beauty Vanessa Bryant is a mix of different ethnicities, including Mexican.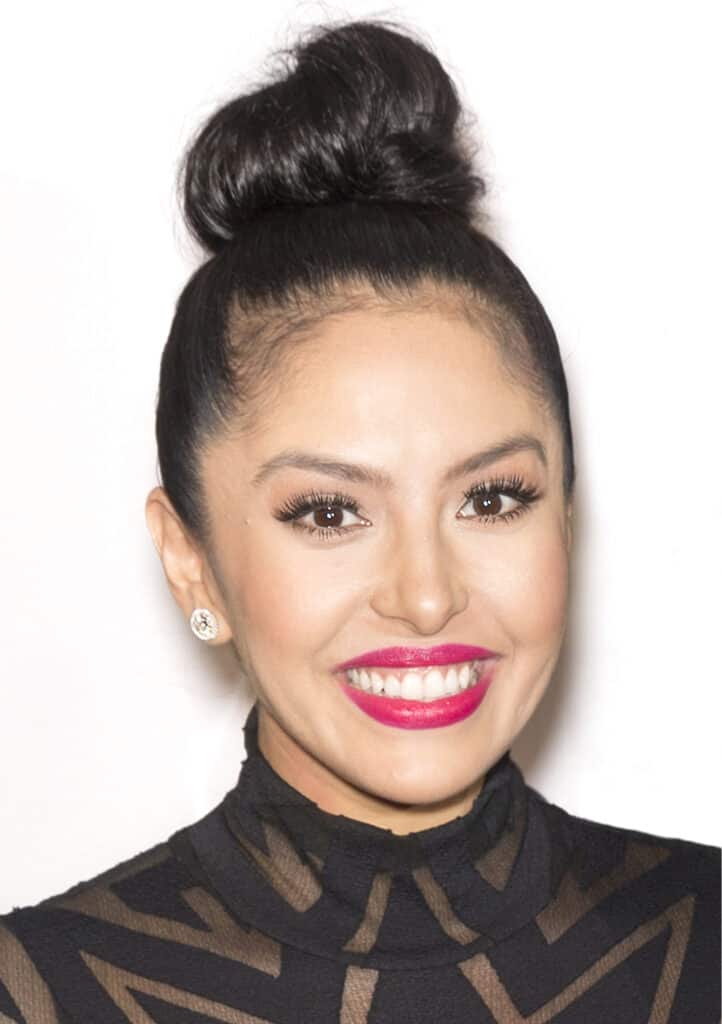 She's famous but oh-so-private. Here we share what we have gathered (so far) on Vanessa Bryant for curious fans to enjoy and hopefully be inspired about!
Who is Vanessa Bryant?
Vanessa Marie Bryant, born May 5, 1982, is a business manager, philanthropist, and ex-model. She runs the Kobe and Vanessa Bryant Family Foundation, which provides scholarships for minority college students globally. The ex-model also manages Granity Studios as the chief executive officer. In addition to all these, she leads the Mamba & Mambacita Sports Foundation. This organization seeks to help athletic children pursue a career in sports.
Vanessa Bryant's early life
Vanessa Bryant was born in LA, the "City of Angels," on May 5, 1982. Very early in her life, her parents divorced, which made her father relocate to another region in California.
Around the time that Vanessa was 16, her mom married Stephen Laine. Vanessa's last name was then changed to Vanessa Marie Laine, notwithstanding the fact that she wasn't officially adopted by her stepfather.
Her journey to stardom started in August 1999. She attended a concert with one of her friends, which led to them being recognized by modeling scouts that offered jobs as music video extras. They took the gig with Vanessa's mother being their chaperone.
It was in one of those music video shoots that she met Kobe. They met on the set of G'd Up and started dating afterward. However, dating a celebrity when you are not one doesn't come easy.
Vanessa had to leave her high school because the rumors and talk about them became overwhelming. She was homeschooled throughout her senior year and graduated with honors in 2000.
Six months after she started dating Kobe, he proposed to her with a diamond ring and they got married in 2001. In 2003, the couple welcomed their first daughter with the second following three years later, in 2006.
In 2007, she started a foundation with her husband to support young people who can't afford college.
Where is Vanessa Bryant from?
Vanessa Bryant is a Latina of Mexican, Irish, and German descent. Her thick brunette hair and dark brown eyes actually give us a clue of her ethnicity.
The Latina is not ashamed of her roots as she was often seen rocking Latina styles–from hoop earrings to beaded bracelets. She is also fluent in Spanish. Nothing basic with this one!
She even taught her girls the language. Kobe also learned Spanish and used to speak it with his family.
When did Kobe and Vanessa Bryant get married?
Kobe and Vanessa got married in 2001 but faced many hurdles before and during the marriage. His parents were dismissive of the union for two major reasons: firstly, they felt the couple were too young as Vanessa was only 17 when she was introduced to them. Also, she wasn't African-American which made them disinterested.
In spite of that, they stayed together and got married. What can stop love?
In 2003, after Vanessa gave birth to her first daughter, Kobe's parents warmed up to her.
What is Vanessa Bryant up to?
Vanessa, despite being an ex-model, lived a rather private life. Her social media accounts used to be private, and nobody could tell her next move.
She was fine with her husband being the only one in the spotlight. She just went about her daily business and raising their daughters away from prying eyes.
However, after her husband and daughter's untimely death in 2020, she made all her social accounts public. The business mogul occasionally posts tributes to her lost loved ones and shares pictures of her three surviving daughters.
Additionally, she changed the name of the sports foundation she manages to Mamba & Mambacita Sports Foundation. This change was in honor of her late daughter.
But, Vanessa isn't the only one doing well in the Bryant family. In 2022, her oldest daughter, Natalia, was featured on the cover of Teen Vogue. This feature came after she quit volleyball due to the overwhelming news of her father's and sister's death. She was also a film major at the University of Southern California.
The family may have lost Kobe and Gigi, but Vanessa continues to lead "Team Bryant" adequately, ensuring that the family, the foundations, and the fans still feel Kobe's presence through his legacy.