will.i.am is an American rapper, singer, songwriter, actor, producer, and entrepreneur who has recently become known for his pro-technology stance and for lending his voice — quite literally — to political problems. He does so much for the world, but is he vegan?
will.i.am is vegan and has been following a vegan diet since December of 2017. He initially adopted a vegan diet for health reasons but he is now a fully-fledged vegan warrior who identifies as 'violently vegan' and a member of the 'VGang'.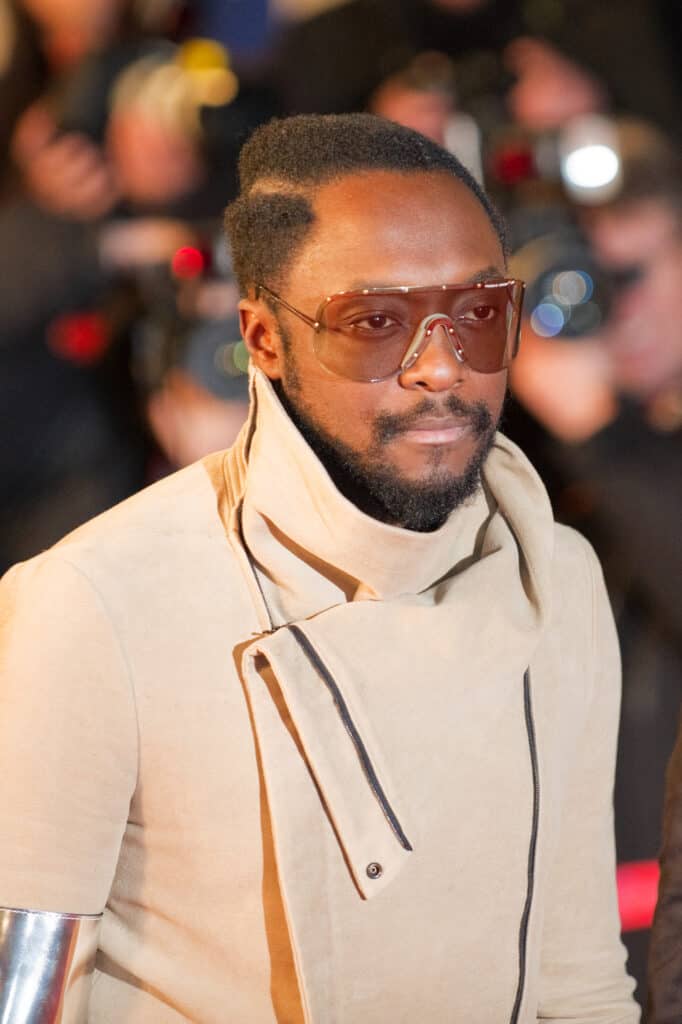 Let's take a closer look and when and why will.i.am became a vegan, what he eats in a day, and how his veganism impacts his life.
When Did will.i.am Become Vegan?
will.i.am became a vegan in December of 2017 after he discovered that he had high cholesterol and high blood pressure.
He told Live Kindly, "After we finished filming 'The Voice' in December I went home, I became vegan, I biked to work, and I lost 15 lb."
On 5 January 2018, the star tweeted an emoji-riddled message reading, "No chicken, eggs, fish, crabs, turkeys, cows, pigs, squid, shrimp."
will.i.am faced mild backlash from his friends who mocked him for his decision to become vegan. Of course, the star took to social media to express his disdain for the mockery.
He responded to them by saying, "Isn't it funny that people are proud to represent the stupidest sh*t like killing people, hurting people, and disrespecting women, but when it comes to representing eat right, you get laughed at."
Since then, he's certainly come a long way in his vegan journey and today he describes himself as "violently vegan".
Why Did will.i.am Become Vegan?
As you're about to learn, will.i.am has several reasons for becoming vegan. But the biggest cause — at least in the beginning — was his health.
According to Live Kindly, the rapper said "It wasn't 'I love animals, let's save the planet' at first. What made me switch was, I went to the doctor and he said I had high blood pressure and high cholesterol."
When his doctor told him he planned on treating it with pills, will.i.am thought "Why pills though? Why can't you give me a regiment on what to eat and what not to eat?"
will.i.am opened up to the Belfast Telegraph and said, "I thought about what I was eating. I was gnawing on flesh, dead animal. If you think about it, it's kind of sick."
He also posted on Instagram, "For many years I would go to sleep and wake up tired, and that's 'cause my body was processing god knows what type of crazy wicked sh*t that was approved. There's a force, a dark force, out there that is doing a very good job of keeping us all sick."
In a widely circulated Facebook video, will.i.am said, "I'm vegan, and I don't miss steaks. You know what I'm saying? I don't miss steaks! I don't miss steaks, I don't miss chicken, I don't miss fish. I'm vegan."
What Does will.i.am Eat?
Of course, thanks to Twitter, we know what will.i.am doesn't eat. But what does the star eat to give him enough energy to keep up with the demands of his busy schedule?
will.i.am follows a very strict — and pretty complex — eating regime, which he shared with iNews. He said, "I have my pancakes and vegan burgers on Friday. On Fridays, I start with salads in the day and avocado."
He continued, "On Saturdays and Sundays I have solids like a vegan burger. On Sundays, I have vegan solids. Sundays are like my hard carb day. On Monday I juice, Tuesday I juice and Wednesday I juice with a salad and Thursday I juice with a salad and Friday I juice with an avocado and then I repeat."
How Does Veganism Impact will.i.am's Life?
Following a vegan diet and lifestyle is a huge part of will.i.am's life. His veganism impacts him in many ways, from his friend group to his music.
In his single 'Vibrations pt.1 pt.2", will.i.am sings about how "You eat the yellowtail, Imma eat the plant-based. I ain't chewing on no food with two eyes and a face."
According to Totally Vegan Buzz, will.i.am said that Jessie J being a vegan "bonds" the pair. He also plans on being vegan for a while, saying "I might get married. I am going to be an awesome husband. A vegan husband… or even a vegan dad. Ha!"