William James Adams Jr., who is known by his stage name will.i.am, is an American rapper, singer, songwriter, producer, actor, philanthropist, and actor. He also dabbles in the role of 'political advocate' when necessary, but which party does he stand with?
will.i.am supports the Democratic Party and has been a vocal supporter of both President Barack Obama and President Joe Biden and even created songs for each of their respective campaigns in an attempt to encourage his fellow American's to vote for them.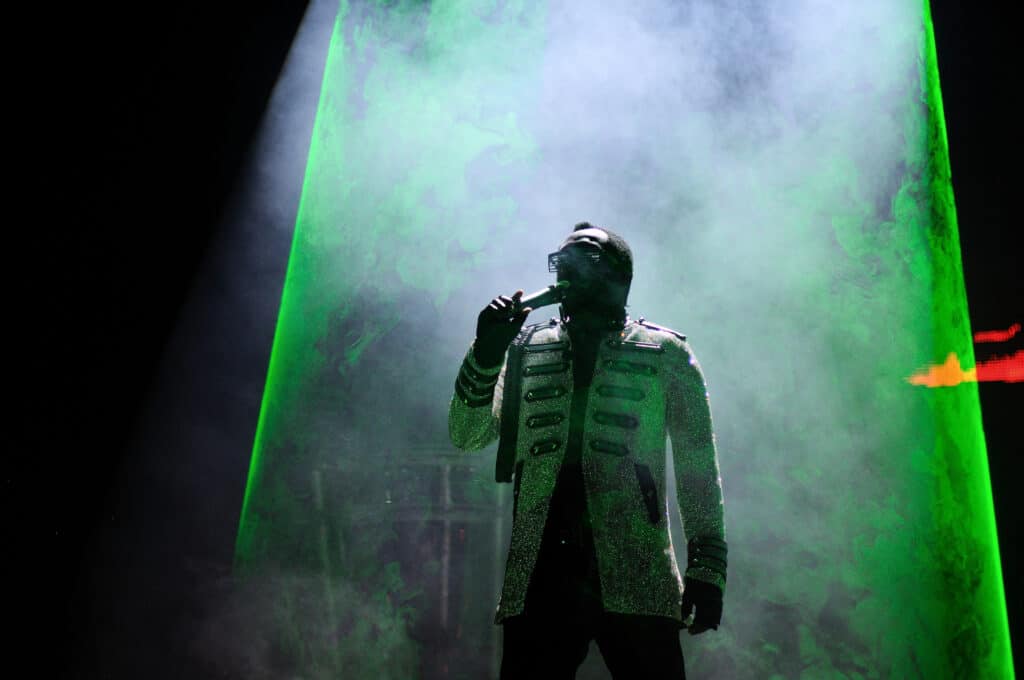 Not one to shy away from expressing his opinion, will.i.am has been especially vocal on the topic of American politics. Let's take a closer look at will.i.am's political views, and how he feels about Presidents Obama and Biden.
will.i.am feels 'The LOVE' for Democrats
Once known simply as a music icon and member of The Black Eyed Peas, these days he's known as a voice for the people. And he's certainly not scared to raise that voice.
will.i.am has publicly confirmed his approval of the democratic party and seems to stand with the party on a number of issues.
In an attempt to bring about change and get people to vote, will.i.am created a song called 'The LOVE' with Jennifer Hudson. The song starts and ends with segments of Joe Biden's Democratic National Convention speech.
The song was released with a powerful music video containing real footage of police brutality, riots, Hitler, bi-racial couples, controversial political figures, and Black Lives Matter protests.
The video also includes snippets of the families of Breanna Taylor, Alvin Cole, Jacob Blake, and George Floyd.
will.i.am told CNN, "The goal of 'The LOVE' is to show people, and remind them what has happened to America. We are no longer a beacon of hope, a leader that everyone in the world looks to."
He also said, "We hope 'The LOVE' also moves people like 'Yes We Can' did — to get them out to the polls to vote." Speaking of 'Yes We Can'…
will.i.am and Obama
'The LOVE' was not the first time will.i.am publicly endorsed a member of the democratic party. In 2008, he did the very same thing for Barack Obama.
will.i.am created the song, 'Yes We Can', using only quotations from Barack's concession speech in the New Hampshire presidential primary.
Again, the song was accompanied by a music video. This time, the music video contained only video footage from Barack's speech and a collage of celebrities endorsing what he was saying.
The video featured 34 celebrities including John Legend, Common, Scarlett Johansson, Kareem Abdul-Jabbar, Nicole Scherzinger, Aisha Tyler, Kate Walsh, Nick Cannon, and more.
Proving that his public support does not come without responsibility, will.i.am voiced his frustration with the then-president during the 2011 Super Bowl halftime show.
While performing 'Let's Get it Started', will.i.am modified the lyrics to sing "In America we need to get things straight. Obama, let's get these kids educated. Create jobs so the country stays stimulated."
Later in 2011, will.i.am again expressed his displeasure with Barack to The New York Times, "I don't feel disappointed. I feel like, Argh! Speak louder! I feel like, do something! I feel like jumping in."
What Are will.i.am's Thoughts on Politics?
If you were hoping that will.i.am would one day run for president, don't hold your breath. In a 2009 interview with TIME, will.i.am expressed his thoughts on politics.
He said, "I don't like politics" and explains that what he is doing when he makes the types of songs discussed above is "not political activism, but social activism."
will.i.am also told NME, "There's so many ways to help our communities other than politics and you don't have to run for office to change people's lives for the better… So you don't have to be a politician to protect the youth. Politics, nah. I'd rather do what I do, and do as much as I can."
The areas in which will.i.am feels need the most attention? He told CNN, "Get the Covid crisis under control, address police brutality and community policing, and work toward true equality — economic, education, access to healthcare and public safety.