Jack Black is famed for his roles in many fantastic and iconic movies that have always held a place in society's heart. I'm looking at you, School of Rock. However, it always seems as though Jack plays a character who is more musically minded than most, which always begs the question, was he actually ever in a band?
Jack Black was one half of the band known as Tenacious D. While a comedy rock and roll band, the band did release four studio albums and performed live, and even peaked at number 2 in the UK Album Chart. Easily recognizable as a very real band.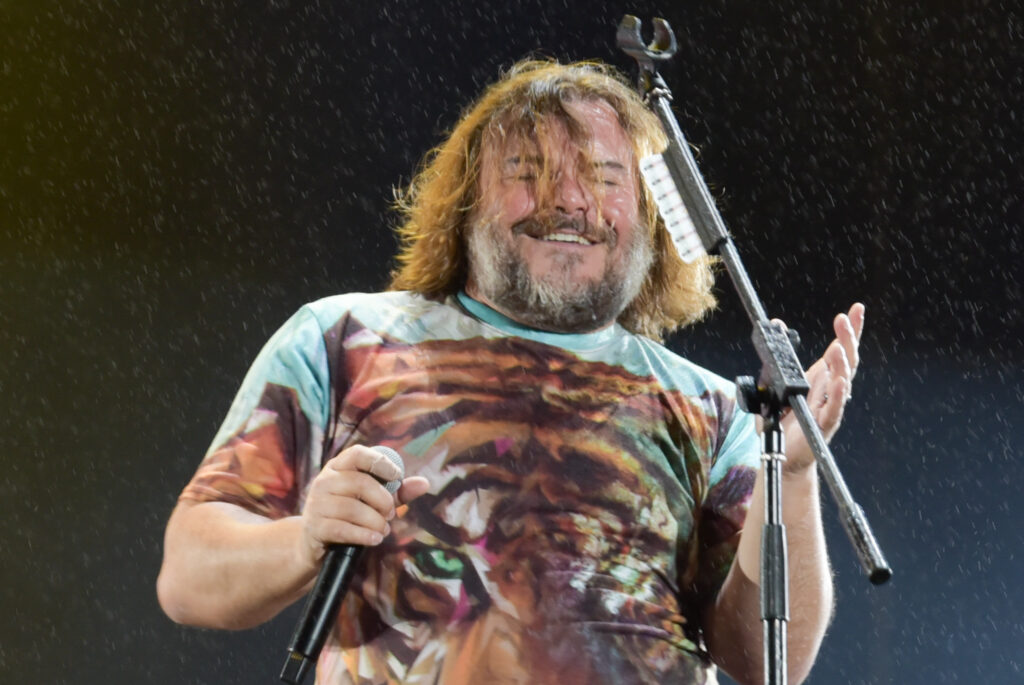 Throughout this post, we're going to deep dive into Jack Black's life, focusing on his music career, his movie career, and everything else he's been up to over the last few decades.
Jack Black: The Musical Maestro
Jack Black and his The Actor's Gang friend Kyle Gass founded Tenacious D back in 1994 to be a fun, comedic take on modern rock and hard rock. Since both Jack and Kyle were actors, the idea started as a television show that aired for three episodes on HBO.
While the show never really took off, it did feature appearances from the likes of former Nirvana drummer and Foo Fighters lead singer David Grohl. This linked Foo Fighters to Tenacious D, and so their journey into the world of music began.
They first released the Tenacious D album with Epic Records in early 2000. Of course, the main track on the album was 'Tribute,' which has remained a solid cult favorite, even decades after its release. We know you've probably seen it a hundred times, and we know you're not going to say no to watching it again.
Fast forward to 2003, and the band released their live album titled The Complete Masterworks, which was a DVD recording of their live show which achieved both gold and platinum album status. Then came the Tenacious D, The Pick of Destiny, movie in 2006, released under the New Line Cinema company, which was just as popular, and really helped to bring Jack into the spotlight.
Of course, at the time, many would say the movie actually flopped. Only taking $13.9 million at the box office and with some rather painful reviews from critics, we all know how successful and beloved the movie became over the years. What's more, the movie release didn't stop the band from selling out their arena tours.
Over the years, they also were nominated for several awards, including the Best Animated Short at the Annie Awards, The Kerrang! Service to Rock award, which they won, and the Best Comedy Grammy award. They also won the Best Metal Performance Grammy of 2015, which is a considerable achievement considering the other artists, including Slipknot and Motorhead's likes.
So, yes, to answer your question, it's clear that Jack Black was in a very real band, not just for the cameras, but actually as a sell-out artist. And this band went places. While they haven't been as active in the public eye, Jack and Kyle did come back together for some notable occasions.
Jack was relatively outspoken about his support for the Barack Obama 2012 campaign, and he and Kyle performed their 2006 cover song "The Government Totally Sucks" on the day that Donald Trump was inaugurated as the president of the United States. Talk about comedy timing.
The band worked on some other projects over the years, including Rize of the Fenix and Post-Apocalypto, but Jack finally moved on to became even more famous for his acting movie roles, his YouTube gaming channel, and his animation shorts.
Moving into Movies
You've almost definitely seen Jack Black in a movie at some point over the last decade or so, whether you've dived into the classic that is School of Rock or more recent movies, including the rebooted Jumanji franchise. He's even been a voice actor in animated movies, like the Kung Fu Panda series.
While kind-of unrelated to movies, Jack also started his own YouTube gaming channel under the channel name Jablinski Games, which has around 4.88 million subscribers as of January 2021. He mainly uploads skits and light vlogs, as well as some gameplay videos on games such as Red Dead Redemption 2.
Love him or hate him (well, not hate him, but perhaps find him annoying), there's no doubt that Jack is a man of many talents and was even nominated for two Golden Globes in the process. Now Jack, let's see what else you've got!