Jack Black is an American comedian, actor, and musician most popularly known for his acting roles in "School of Rock", "High Fidelity", "King Kong", "Goosebumps", "Jumanji" and "Welcome to the Jungle". As of 2018, Jack Black has his own star on the Hollywood Walk of Fame and has had a number of Golden Globe nominations. He is also the lead vocalist for a comedic rock duo, Tenacious D, which has won a Grammy Award.
Jack Black has had a successful career in Hollywood thus far, and he now lives in Beverly Hills. He previously owned a home in the Hollywood Hills, which he bought at the very beginning of his acting career.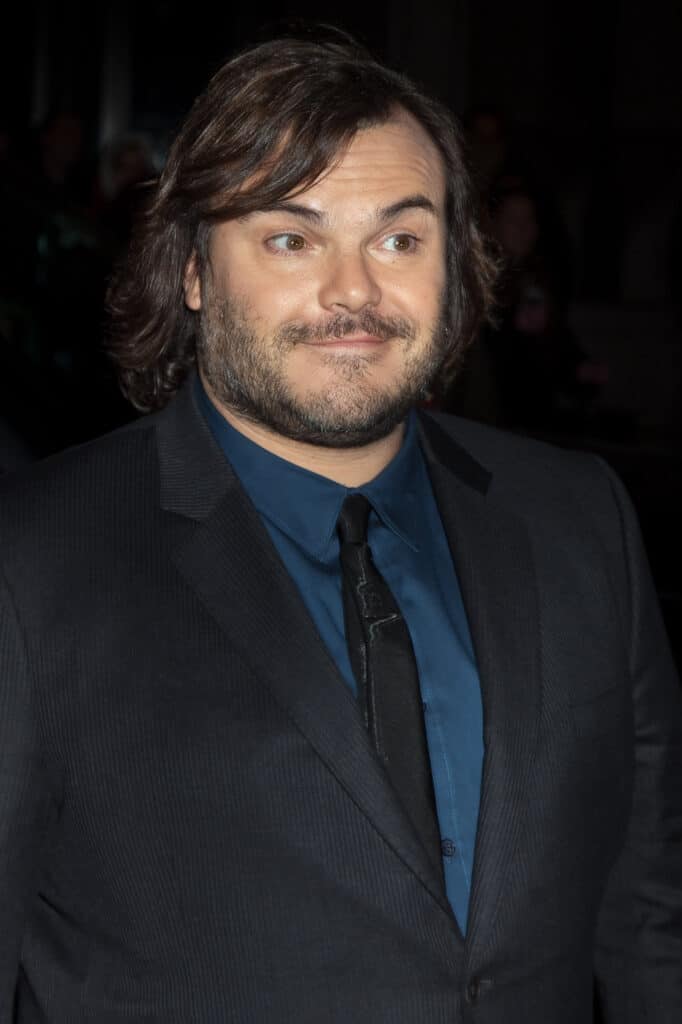 Jack Black is known for his comedic personality both on and off the screen, as well as for his role in the film industry and in music. He was born in Santa Monica, California, so he was never "new" to the Hollywood scene but was rather raised around the true nature of Hollywood's many entertainment outlets.
Jack Black's Many Entertainment Endeavors
Jack Black was made for Hollywood. His charismatic and outgoing personality has led him to build an army of fans all over the world and a successful career.
Jack Black was born in Santa Monica, California in 1969 and although he did not start acting very early on like many others in the entertainment industry, his high-energy levels and wit were found perfect for a number of roles as he grew older.
His parents were satellite engineers and Black found himself in the middle of tough situations while growing up, due to his parents' constant fighting. His parents eventually got a divorce, and Jack Black tried hard to find new hobbies to ignore the pain that came with his parents' separation.
Jack Black felt abandoned as a teenager when his father moved out of the country to start a new family after his parents' divorce. He began engaging in rebellious behavior, including stealing money from his mother and even turning to drugs.
His mother has enough of his antics and put Jack in a school in Culver City, California, where part of the curriculum was therapy. One of his teachers at the school encouraged Jack to channel his energy through acting and later was admitted to UCLA.
Black attended the University of California at Los Angeles in 1989 but later dropped out to become an active member of the Tim Robbins' Actors Gang, a Los-Angeles performance group. The group was founded by actor Tim Robbins and right away, he noticed Jack Black's acting talents.
Robbins wanted to direct his first movie in 1992 and he cast Jack Black in his very first film role, "Bob Roberts". The duo worked well together and their collaboration continued throughout the 1990s.
Robbins went on to direct two more movies, "Dead Man Walking" in 1995 and "Cradle Will Rock" in 1999, which of course featured Jack Black. In between these roles, Jack Black was also beginning to get very involved in his new rock band, "Tenacious D", which he formed with a friend, Kyle Glass.
The duo started out as a regular rock band, but due to their outgoing personalities, they decided to switch over to a more comedic approach. Their strength was in parody, so the two then combined classic rock sounds with poking fun at whatever came their way.
Jack Black's acting career took off in the early 2000s with "School of Rock" in which he played a guitarist and singer who scams his way into being a substitute teacher at a preparatory school. The role was perfect for him, and Black became a sensation in comedy.
Jack Black's Home in Beverly Hills
Jack Black purchased his home in Beverly Hills, California back in 2005 for approximately $3 million. This actually is not the actor's first home, as he has snagged a number of properties as his career first started to take off, including a home in the Hollywood Hills.
His home in Beverly Hills features two bedrooms and three bathrooms, along with around 3,500 square feet of living space.
He most recently sold one of his Los Feliz mansions for $3 million which featured three bedrooms and four bathrooms, a gorgeous back yard including a yoga deck, modern tile, elegant chandeliers, and only a few minutes away from the heart of Hollywood and hiking trails.