Jamie Campbell Bower may be synonymous with his most recent role as Vecna in Stranger Things, but there's more to this actor than playing this villainous character. You might be surprised to know that he's appeared in a number of YA fantasy movies and action flicks you might have seen in the past. Are you curious to know which ones he starred in?
Jamie Campbell Bower portrayed the teenage Gellert Grindelwald in the film adaptation of Harry Potter and the Deathly Hallows. He also reprised his role in the series prequel Fantastic Beasts: The Crimes of Grindelwald in 2018.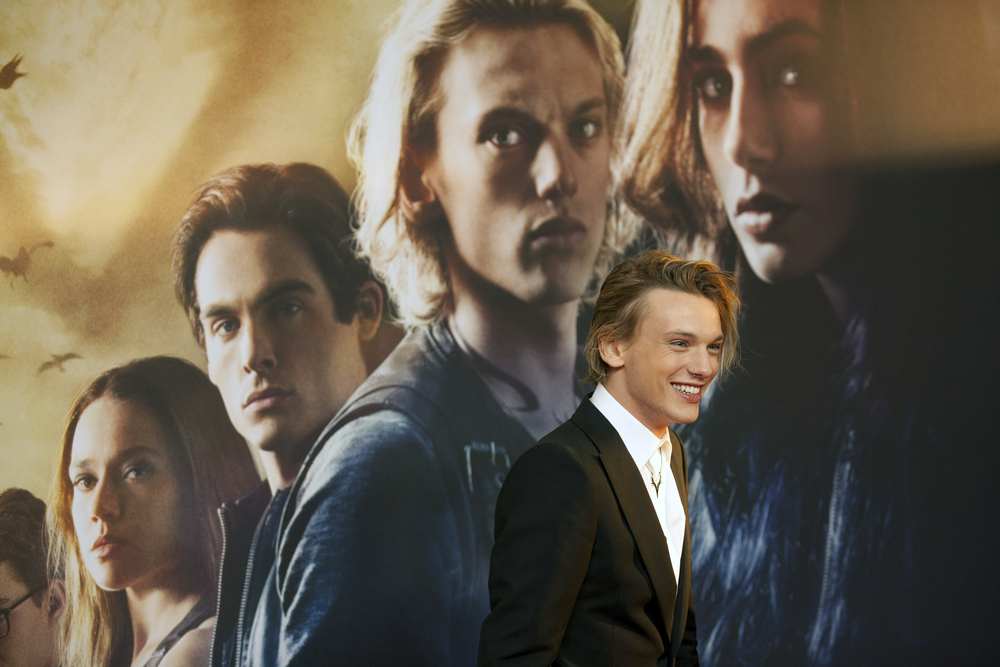 Read on as we've gathered up a whole lot of info about his life, career, and net worth.
What was the role played by Jamie Campbell Bower in Harry Potter?
Playing the young Grindelwald gave us a taste of how effective he would be for the antagonist roles he will pursue in his future projects. He gave us "Dark Wizard" vibes with his threatening gaze, haunting aura and sharp facial features. Though his role was more like a cameo, Jamie
Campbell Bower proves he can act and make a great villain if the role calls for it.
Bower first eyed the titular role of Harry Potter during the auditions with movie director, Chris Columbus. But the young 14-year-old Bower gave a slightly mature impression as he told a dirty joke involving a fairy sitting on top of a Christmas tree. 
Bower shared in a podcast interview with Josh Horowitz how he knew that he messed the whole thing up when the joke was met with complete silence, meaning the punchline flopped. You may have guessed it right, he didn't get the part because it was given to Daniel Radcliffe. But some years after, he finally joined the Harry Potter cast as the young antagonist Gellert Grindelwald.
What other Jamie Campbell Bower movies and TV shows are there?
Jamie Campbell Bower started off as a model from Select Model Management in London. With the help of his friend's agent, he was successfully cast as Anthony Hope in the film, Sweeney Todd: The Demon Barber of Fleet Street (starring Johnny Depp).
The following year, he joined the cast of Guy Ritchie's RocknRolla (starring Gerard Butler and Idris Elba) and a Dutch film titled Oorlogswinter. In 2009, he joined the cast of The Twilight Saga: New Moon as Casius Volturi. Once again, he reprised the role in Breaking Dawn Part 1 and 2.
In his next project, it was refreshing to see him on the side of the protagonist. In the movie, The Mortal Instruments: City of Bones, he plays the role of Jace opposite his then-girlfriend Lily Collins. The two got close on the set while filming but the romance fizzled out before the movie was released.
Which character is played by Jamie Campbell Bower in Stranger Things?
The massive success of Stranger Things has propelled its actors' careers to new heights, Jamie included. Playing Henry Creel and Vecna provided him an opportunity to go as far as he can when it comes to acting.
His riveting performance has enthralled audiences of all ages, and his fan base just keeps getting bigger because of his talent. In an interview with E Online, Bower shares how grateful he is and that it was pure joy working on this project.
He's expected to reprise his role as Vecna in the 5th and last season of the much-anticipated series, which is still in its early development.
What is Jamie Campbell Bower's net worth?
Jamie Campbell Bower's net worth is reported to be around $3 million, according to the website, Celebrity Net Worth. Most of his wealth came from earnings in past movies and the recently concluded Netflix series, Stranger Things.