He is one of the biggest professional wrestling stars of the 21st Century and has a growing profile in Hollywood. Was John Cena ever in the military?
John Cena did not serve in the U.S. Military, though he did portray a Marine in the movie "The Marine". Cena has formed a close bond with the Armed Forces and incorporated references to them into his professional wrestling persona over the years.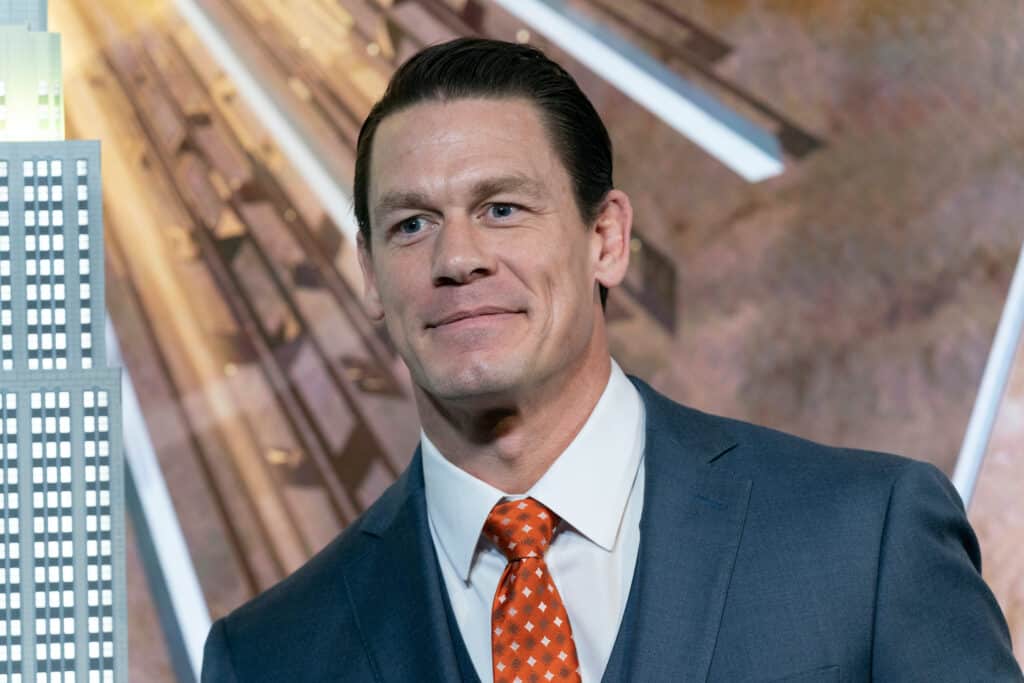 For more on John Cena's life and his connection with the military, read on.
Military Connections
In late 2004, Cena was written out of WWE TV for a month after suffering a fictional stabbing at a Boston nightclub. The real reason for this storyline was that he was starring in a WWE Studios movie production, "The Marine", the first of many WWE movies to star their wrestling talent.
Though Cena had no real-life military experience, his role in "The Marine" influenced his wrestling character for years after the movie's release. He began wrestling in green camouflaged shorts and wore dog tags on the way to the ring.
He has said that the dog tags have special meaning to him but has not publicly stated where they came from or his motivation for wearing them to the ring.
Cena also began using a salute as part of his on-air persona, which he has said was a sign of respect to both his fans and members of the U.S Armed Forces. He stated that he looked to the Armed Forces as an example of how to be disciplined and adhere to a code.
Through his years as WWE's biggest star, Cena forged a close bond with many in the Armed Forces. WWE's annual "Tribute to the Troops" show was first held in Baghdad, Iraq in 2003 and was later held in Bagram, Afghanistan.
The shows were created to provide entertainment to members of the Armed Forces stationed overseas and Cena and his colleagues met numerous members of the U.S. Military during their tours.
John Cena
John Felix Anthony Cena Jr. was born in West Newbury, Massachusetts on April 23, 1977. His father is John Cena Sr. and his mother is Carol Lupien.
Cena has four brothers and attended Central Catholic High School in Lawrence, Massachusetts. He transferred to Cushing Academy, a private boarding school, before enrolling at Springfield College, also in Massachusetts.
Cena played college football as a center and was an NCAA Division III All-American. He graduated in 1998 with a degree in exercise physiology and body movement.
He worked a day job as a limousine driver while also pursuing ambitions to become a bodybuilder. Cena had been a professional wrestling fan since childhood and his physical gifts, charisma, and work ethic made him a natural choice to transition into that career.
Professional Wrestling
Cena enrolled at the Ultimate University school owned by UPW in 1999, going by the name "The Prototype". This early character was implied to be a cyborg, with Cena's muscular physique drawing comparisons to Arnold Schwarzenegger's "Terminator".
Cena continued wrestling with UPW until 2001 and was given a pair of tryouts with WWE, then WWF. WWE staff were impressed by Cena and signed him to a developmental contract, sending them to their partner OVW to continue gaining experience.
He continued using his "Prototype" name during this time and was increasingly used on non-televised WWE shows to prepare him for his television debut. Cena debuted on TV on June 27, 2002, in a losing effort to Olympic gold medalist and wrestling legend Kurt Angle.
His character, which had largely been abandoned following his call up, received a major overhaul following a Halloween themed episode of WWE SmackDown. Cena dressed as Vanilla Ice at a backstage costume party and performed a freestyle rap, immediately adopting a new rapper character.
Now using the nickname "The Doctor of Thuganomics" in addition to his real name, Cena quickly grew in popularity. By mid-2004, he was one of the most popular stars on the WWE roster and it became increasingly obvious that WWE management saw him as one of the company's main attractions for the coming years.
Over the following decade and beyond, Cena established himself as WWE's biggest star, regularly crossing over into the mainstream and forming a strong bond with the company's younger fans.
Cena has also worked closely with the Make-A-Wish Foundation, meeting more than 650 children. This is a record for any celebrity.