Both are widely regarded as the best wrestlers of all time and have millions of followers on social media, a trail of box office successes, tons of endorsements, and piles of money in the bank. But in the popularity battle of John Cena vs Dwayne "The Rock" Johnson, who will reign supreme?
John Cena and Dwayne "The Rock" Johnson are two of the most famous wrestlers in the world. While both are wildly popular and cemented as celebrities, Dwayne "The Rock" Johnson has enjoyed far more commercial success than Cena, has had more screen time, and has more followers across all platforms.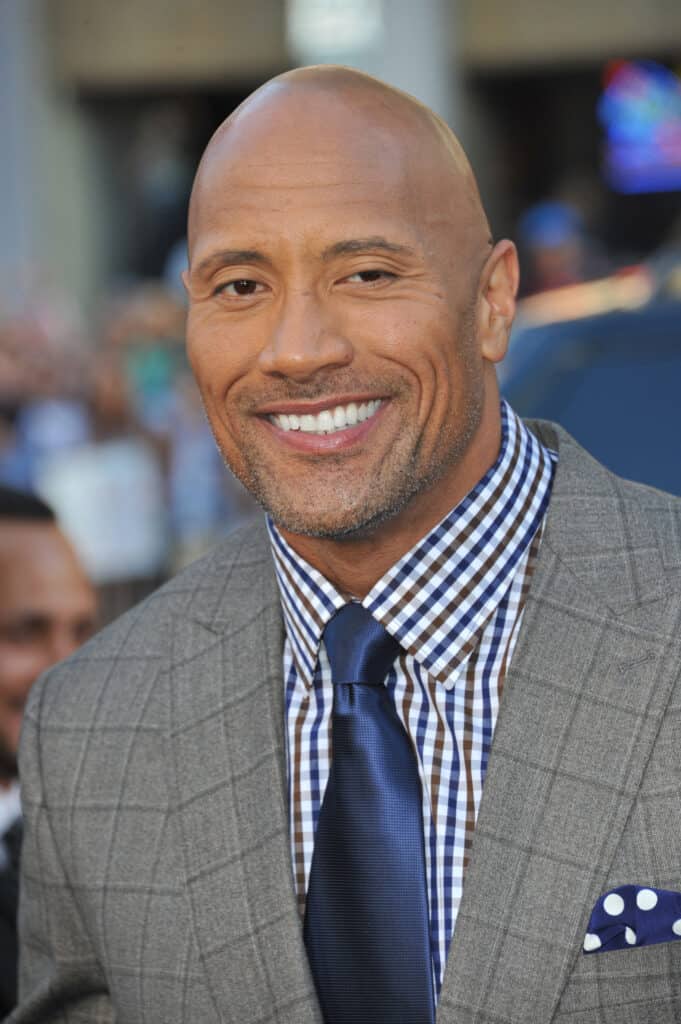 The duo has long been embroiled in a battle that started with an offhand insult from Dwayne, was followed up by a diss rap by John, and ended in a Rock Bottom win. Let's find out who is more popular, both in the ring and out of it.
Wrestling Success
John Cena and "The Rock" are professional wrestlers, and the best of friends, but it wasn't always that way. Their infamous feud made headlines and the pair has been put head-to-head since.
John has 16 world champion titles under his belt, four world tag team champion wins, two Royal Rumble wins, and has been a five-time United States Champion. Dwayne has 10 world champion titles to his name along with five tag team wins, a Royal Rumble win, and has been declared the Intercontinental Champion twice.
Despite Johnson being a fan favorite practically since the day he entered the ring, many believe that John Cena is the better wrestler of the two.
Box Office Success
Unlike their success in the wrestling world, the pair's success in the film and television industry simply cannot be compared. In terms of popularity outside of the wrestling ring and inside of the silver screen, Dwayne "The Rock" Johnson is by far the more popular of the two.
Dwayne is consistently ranked amongst the highest-paid actors in all of Hollywood, has won numerous awards, and has appeared in more than 67 productions. He has nabbed the leading roles in The Fast and the Furious franchise, the Jumanji franchise, SkyScraper, Tooth Fairy, Central Intelligence, Rampage, Hercules, Pain & Gain, and G.I. Joe: Retaliation to name a few.
That's not to say that John Cena hasn't enjoyed his fair share of box office success. As an actor, John has been credited in more than 31 movies and television shows. He played the role of himself in numerous productions and has been the star of many movies including The Marine, 12 Rounds, Legendary, Blockers, and Bumblebee. 
John has also borrowed his voice to films such as Surf's Up 2: WaveMania, Ferdinand, Dolittle, Scooby-Doo! WrestleMania Mystery, The Flintstones & WWE: Stone Age Smackdown, and Marvel Avengers Academy. Dwayne is the voice actor behind Moana's Maui, Transformers: Prime's Cliffjumper, and Planet 51's Captain Charles T. Baker.
Social Media Stats
Like most things these days, popularity can be measured via one's social media statistics, and Cena and Johnson aren't exceptions. At the time of writing, John Cena's Instagram account (@johncena) boasts 14.7 million followers while Johnson's account (@therock) has a staggering 210 million followers.
Dwayne has posted more than 5,400 times whereas John has uploaded a little over 2,400 posts. There is also a large difference in the content they post as John's page posts uncaptioned images that are "without explanation, for your interpretation" and Dwayne posts glimpses into his daily life and the projects he is working on — with captions and hashtags nonetheless!
Over on Twitter, Dwayne (again, @TheRock) has 15 million followers and John (again, @johncena) has a cool 12.7 million to his name. A remarkable difference here is that John is following more than 200,000 Twitter accounts while Dwayne only follows 293.
On TikTok, The Rock already has 30.3 million followers while John doesn't have an account as of yet. When it comes to Facebook, John's page (@johncena) has over 50,409,000 followers and 43,304,000 likes while Dwayne's Facebook page (@DwayneJohnson) has over 58,632,000 followers and 57,895,862 likes.
Charitable Causes
When it comes to their fans, they're both exceptionally well-loved. Dwayne has openly supported 12 charities and foundations, including The Beacon Experience, the Dwayne Johnson Rock Foundation, and the Make-a-Wish Foundation.
On the other hand, while John has only publicly supported three charities and foundations, he has fulfilled more than 600 Make-a-Wish wishes and holds the record for the most wishes granted by a single individual — celebrity or no.