Justina Machado is a popular actress that appears in many television shows and movies, including The Purge: Anarchy, Queen of the South, and more, and she usually plays top girl, meaning an FBI agent, police officer, or solider, but has she ever been in the military in real life?
Justina Machado hasn't spent any time in the military, despite playing many service-based roles throughout her career. However, this has never stopped her from giving such a realistic performance.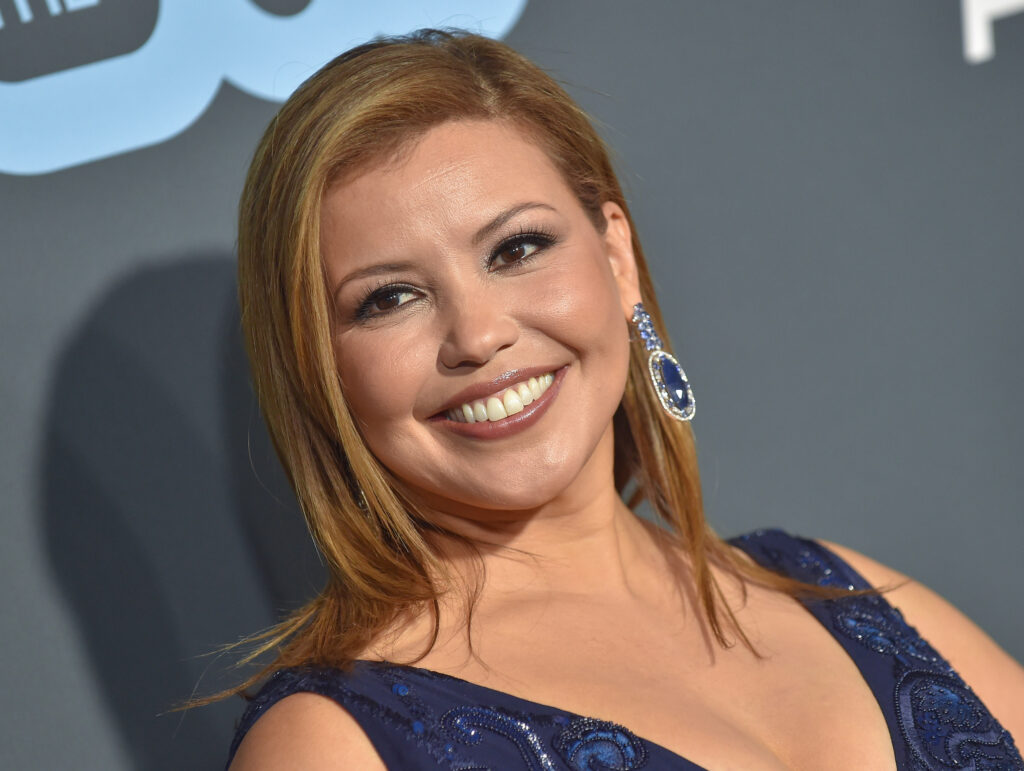 Today, we dive into Machado's career to see what she's been up to, some of the roles she's portrayed, and seeing just how busy she's been the past few decades. Let's get straight into it.
Justina Machado Making Waves
No one can deny that Justina is one of the hardest working actresses of our time and has been since her debuts in the film and television industry back in 1993. Her first airings were two shows called ABC Afterschool Special and Missing Persons, where she played Juanita Gonzales, but only for an episode.
This style of appearing in an episode here and there continued throughout the 90s, appearing in other shows like No One Would Tell, ER, Crisis Center, Any Day Now, and Oh Baby. Come the early 2000s, Justina started to pick up more regular roles, including 42 episodes of Six Feet Under, where she played Vanessa Diaz.
Over the next two decades, Justina really started to make a name for herself, starring in some of the top and most popular television shows around, more episodes of ER, Ugly Betty, Desperate Housewives, Grey's Anatomy, Queen of the South, Jane the Virgin, and Heartbeat.
She was even a contestant in season 29 of the US hit show Dancing in the Stars, where she came fourth place dancing with her professional dancer Sasha Farber, which isn't half bad. Here's a clip of her dancing during freestyle.
However, Justina has never just restricted herself to staying in shows on the small screen. Oh no. She frequently appears in larger movies and has one of the most interesting collections of roles out there. Some of these include movies like;
AI: Artificial Intelligence
I Think I Love My Wife
In the Electric Mist
Endgame
All Together Now
The Purge: Anarchy
Final Destination 2
And many more!
Finally, Justina even appears in video games and animations where she has voice roles in productions like Elena of Avalor and Gears of War 4. As you can see, Justina isn't shy of experience when it comes to acting, and it's clear she's not afraid of getting stuck into a whole range of various projects.
Justina on Body Confidence
While Justina admits she's a larger woman than the older traditional mainstream actresses of the past, that doesn't mean she's going to let outdated views hold her back, and is fairly proactive when it comes to inspiring women to feel good about themselves, no matter what body shape or size they have.
We love this side of Justina because, according to TVOverMind.com, she loves to bend the rules but won't bend herself into traditional, outdated stereotypes and will even walk away from auditions that try to hint that that's what they want her to play.
We love that she sticks to her morals and won't sell out while working just for the money, but values herself and what she believes in, which is a truly inspiring message we think everyone can learn something from.
Parade.com actually hosted an article on her, interviewing her while she was competing on Dancing with the Stars. She wowed judges and audiences alike with her dance moves that nobody expected, and she loves the fact she was given the opportunity to show off this side of her personality and who she is.
What's more, she claims the exercise she got while being on the show, not only performing but also working out and practicing behind the scenes, bought so much positivity into her life. When asked by the magazine whether the Dancing with the Stars diet and exercise regime was working for her, she replied;
"I don't weigh myself. I don't think, for me as a woman, it's healthy to weigh myself, so I will start obsessing, so I don't do that. But I definitely feel better. I have more stamina, and, yes, of course, everything hurts all the time, but whatever. You wake up and do it again. You just keep on going. That's what you do."
Truly inspirational stuff, and while Justina hasn't been in the military during her life, she's definitely had an interesting and enjoyable journey so far, and we can't wait to see what she brings out and works on in the coming future.