Justina Machado is an American actress, born in the United States on Sept. 6, 1972. She is officially known as Justina Milagros Machado, and one may conclude that her appearance, with an oval face and brown curly hair, gives the impression that she is Latina. However, a book should not be judged by its cover since people are not always what they seem to look like. So is she Latina?
Justina Machado is of Afro-Latino heritage. She has a family background from Barceloneta, Patillas, and Barrio Jagual in Puerto Rico.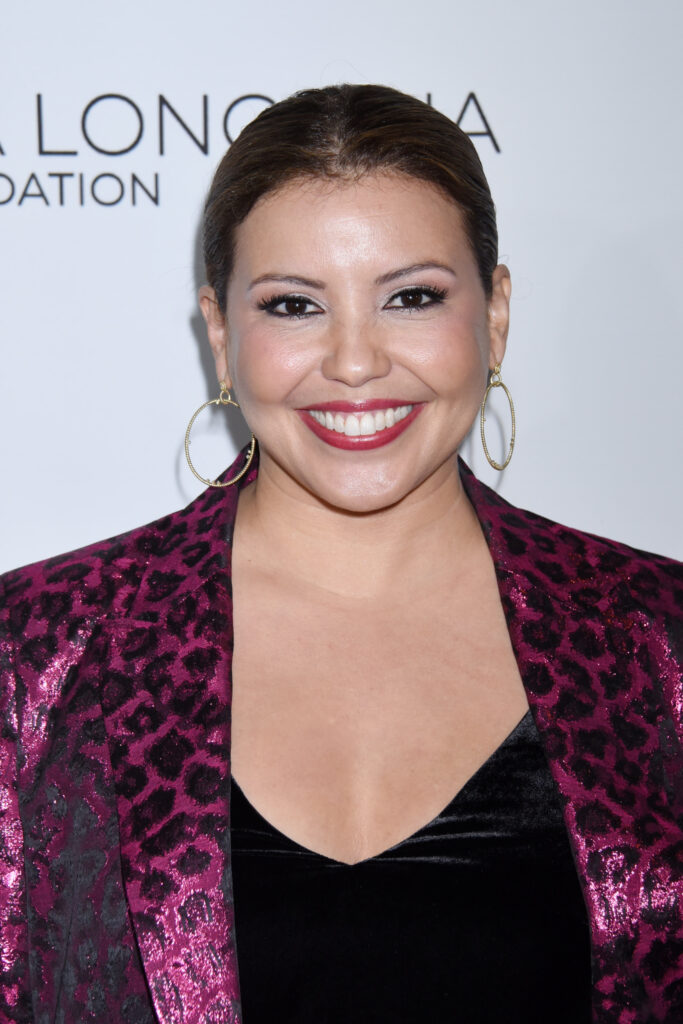 Here's more information about Justina Machado's ethnicity, work, relationships, and net worth.
Who Are Justina Machado's Parents?
Though the famous actress has kept her personal life and her family out of the public eye and the spotlight, we were able to salvage some information about her parents. Machado's mother, Alicia Morales Ruiz, and father, Ismael Machado, were born to Puerto Rican parents in Puerto Rico.
Justina's parents, however, got divorced and her mother remarried and had three more children. The actress' mother's ethnicity includes Afro-Latino ancestry from Barceloneta, Puerto Rico, and Barrio Jagual in San Lorenzo.
Machado celebrated her 15th birthday with chambelanes and damas because she is of Hispanic descent. A quinceanera is a big event, so it was celebrated as their culture demanded.
How Did Justina Machado Become Popular?
Machado's breakthrough came when she arrived in New York City in 1990, following her graduation from Lane Tech. The experience she had garnered as a performer with the Latino Chicago Theater Company opened doors for her.
She got a position as a professional actor in Los Angeles, California after auditioning. In 1996, Machado relocated to Los Angeles, where she received her first two acting gigs. The actress featured in major roles as Elsa in episode 311 of NYPD Blue, and as Val Cho in the television film No One Would Tell.
What Was Justina Machado's Childhood Like?
Justina Machado had one biological sibling from her father's marriage to her mother. When her mother remarried, she had three step-siblings. The actress grew up in a Catholic family on the northwest side of Chicago.
Even though she came from a poor household, she followed her passion for acting and dancing. Her love for performing made her quite active in productions while in school.
The actress took dancing classes at the Franklin Fine Arts Center. In 1986, Machado attended Lane Technical College Preparatory Academy, and, during her free time, performed with the Latino Chicago Theater Company.
So Justina Machado spent her childhood fine-tuning and honing her dancing and acting skills. Those days prepared her for the greatness she attained in Hollywood, which was no wonder she kept landing major movie roles.
Was Justina Machado Married?
Machado loved to maintain a low-key private life. Therefore, information regarding her marital status is scarce, but as of 2022, it was gathered that the actress dated Christian Svensson and also a guy called Aaron.
Justina Machado was in a relationship with Christian Svensson in 2003. While their time together has ended, there weren't any rumors of them breaking up at the time, giving fans the impression that their relationship was thriving.
Christian Svensson is a native of Sweden. He was raised in Malmo but moved to Stockholm in 1991. The 1969-born music producer and composer collaborated with numerous international musicians and record labels.
In essence then, Justina Machado is not married.
Who Is Justina Machado Dating?
Justina Machado and Emanuel Gironi made their relationship public in 2020. Emanuel is a Cuban actor and movie director, who came into the limelight after starring in novelas like Tres Destinos, Marielena, and Cadeno Braga.
However, Emanuel Gironi is more famous for his work off camera as a producer, director, and social media writer.
Does Justina Machado Have Children?
Some people believe that having children requires planning, while others believe that children are a gift, and there is no need to plan. It is possible that the actress and her partners did not decide to have kids at this time, as they may still want to enjoy their time together and to maintain their individuality.
The distinguished actress does not have children. Her relationship with Aaron did not result in the birth of a child or children, and neither did her relationship with Christian Svensson.
What Is Justina Machado's Net Worth?
It is claimed that celebrities do not like disclosing their net worth to the public for various reasons, as there are very few good reactions when they reveal their wealth. Nevertheless, Justina Machado was estimated to have a net worth of $4 million in 2022.