Most well-known for his first and only novel The Picture of Dorian Gray (1891), Oscar Wilde was a poet, dramatist and spokesperson for supporting the arts for their inherent value to society. Wild was infamous for being homosexual during a period of intolerance towards the LGBTQ community, yet, one question remains, was Oscar Wild married?
Oscar Wilde was married to a woman named Constance Lloyd, in 1884. The couple had two sons, two consecutive years after their marriage. Continue reading to find out more about Oscar Wilde's wife Constance, and how Constance reacted to her husband's true sexual identity.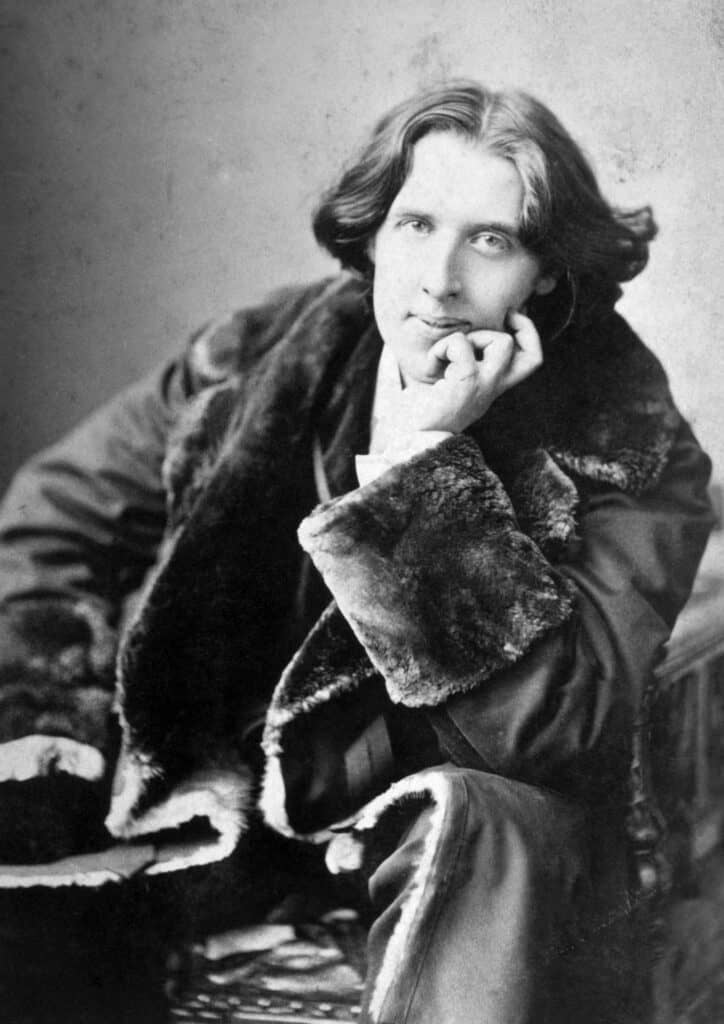 Who was Constance Lloyd?
Born in 1858 in Dublin, Ireland, Constance Lloyd was the daughter of a well-established Irish barrister. Constance was brought up in a well-to-do family. Like Oscar Wilde, she was a writer and early-day feminist.
Constance could be considered a feminist for her contributions towards the Victorian Dress Reform. She was basically part of a movement encouraging women to wear less restrictive clothing to enable them to partake in athletic sports, such as swimming and cycling.
Considering the conservative opinions of Victorian England in regards to how woman should dress, Constance contributed to emancipating women from wearing restrictive garments which prevented women from doing a bunch of practical tasks.
Before Constance and Oscar got married, they would relay love letters to each other. One such letter from Constance wrote:
"How can I answer your letters, they are far too beautiful for any words of mine, I can only dream of you all day long…If you had your magic crystal you would see nothing, believe me, but your own dear image there forever, and in my eyes you shall see reflected nought but my love for you."
The couple got married on 29th May, 1884 in St James's Church, London. After their marriage, Oscar and Constance Wilde had two children, Cyril and Vyvyan.
So how did Constance and Oscar's marriage turn out?
Well, according to their son Vyvyan's autobiography, Vyvyan believed he had a happy childhood, recalling his father being a loving parent.
Despite their son recalling a relatively healthy childhood during the period, his parents were married, given the historical context of their marriage, it was more of a formal procedure based on convenience and practical reasons.
Although Oscar Wilde did get married to a woman, some people postulate that their marriage supported Oscar's attempt to appear straight during a period when being part of the LGBTQ community was not only societally intolerable but was also punishable by imprisonment.
After a few years of keeping up appearances, Oscar would recall his internal conflict concerning his sexuality and marriage to Constance being rather troublesome. His sexual attraction to his wife diminished, which inevitably took its toll on Constance too:
"When I married, my wife was a beautiful girl, white and slim as a lily, with dancing eyes and gay rippling laughter like music. In a year or so the flower-like grace had all vanished; she became heavy, shapeless, deformed: she dragged herself around the house in uncouth misery with drawn blotched face and hideous body, sick at heart because of our love"
He goes on to express his attempt to show his wife affection, despite his 'nature':
"It was dreadful. I tried to be kind to her; forced myself to touch and kiss her; but she was sick always, and – oh! I cannot recall it, it is all loathsome. … Oh, nature is disgusting; it takes beauty and defiles".
It was during this time of internal conflict that Oscar Wilde met Marquess of Queensberry's son Lord Alfred Douglas, nicknamed Bosie.
It was not too long after meeting Bosie that some sources say Wilde made sexual advances on Bosie. Initially, Bosie did not find Wilde attractive due to his age at this point. It would not be until another year that Wilde and Bosie's relationship intensified and became romantic.
After Wilde's involvement with Bosie, Wilde was publicly exposed for being a homosexual, a criminal offense at the time.
Wilde was convicted and imprisoned for his homosexual acts, which led Constance to change her surname to Holland and emigrated to Switzerland with her sons Vyvyan and Cyril.
Despite the couple never getting a divorce, Wilde lost all his rights to see his children again. He never saw his sons after his imprisonment.
So yes Oscar Wilde was married. To a lady. Yet, his true sexual identity eventually led to a breakdown in his marriage with Constance.